Laminate: The perfect surface material for your reception desk
Laminate: The perfect surface material for your reception desk
Reception desks are often the first opportunity to show the visual identity of a brand and business. A front-of-house or welcome desk is one of the things a customer sees immediately when entering a business and can set the tone for their visit.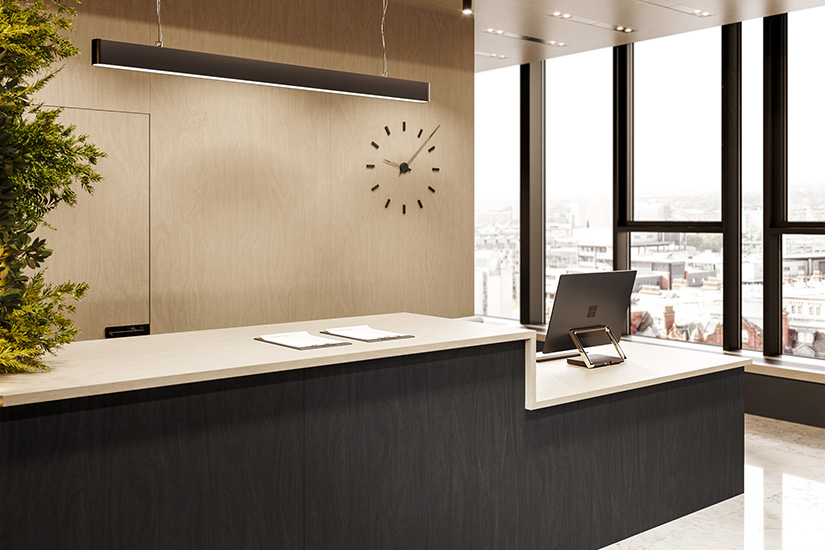 Using laminate as the surface material for the reception desk will ensure every welcome will look as clean, crisp, and smart as the day it was installed, plus it is easy to clean and maintain, and is extremely long-lasting, providing durability for years to come.

Large sheet sizes

Large sheet sizes allow for the design and installation of components with minimal joints creating visually impactful furniture and wall panels. Eye-catching desks and statement walls are possible thanks to large-format scanners delivering the breathtaking detail of architectural stones and wood designs, with no repeat pattern across the full width of a sheet.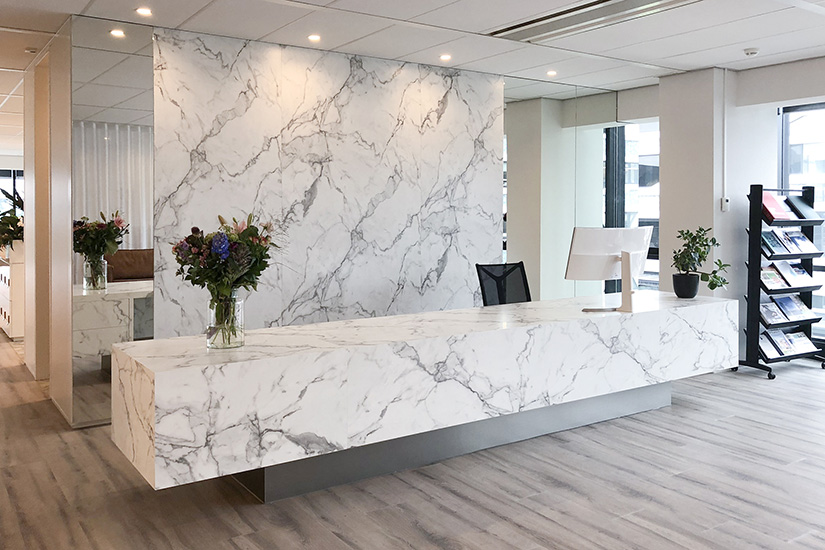 F3460 Calacatta Marble. Kantoor Greystar, Den Haag, Netherlands

Mix colours, textures, and woods

From the natural effect of woods and stones to the bold statements of patterns, colours, and individual prints, it's easy to create the bespoke feel you need. Simply mix colours, textures, or woods with the rest of the décor to make a sophisticated entrance desk or standout statement piece. Consider lighting to accentuate key areas.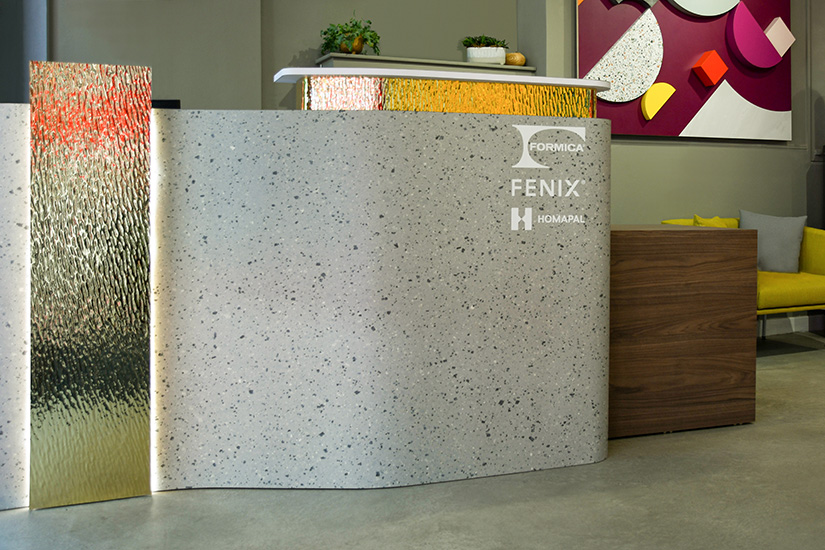 Formica® Laminate F8812 Tinted Paper Terrazzo, F5782 Formal Walnut, Homapal 471/124 Alu Mirror Polished Cascade Goldtone, FENIX NTM 0030 Bianco Alaska. Formica Group Showroom, London.

Excellent hygienic qualities

Formica® laminate sheets are preferred in high-traffic environments such as hospitals, GP practices, and care homes. Laminate has excellent hygienic qualities as it is non-porous, plus the vast range of colours, woods, and patterns allows designers to create a clean, calming environment for patients and visitors.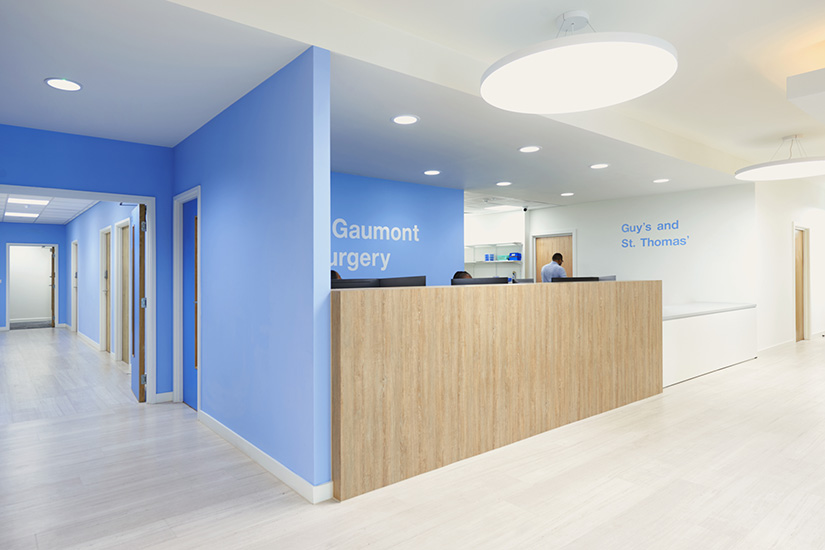 F8853 Rural Oak. NHS GP Surgery in Peckham, London. (Image: Ruth Ward)

Create striking shapes

Laminate sheets can be applied to curved surface materials to create concave or convex shapes. Curved surfaces with their absence of visible seams are often more aesthetically pleasing than sharp edges and will eliminate joints in which dirt and water can accumulate.