Transforming your residential architecture project with laminate
When creating an interior design concept for home architecture projects, there are several important factors to consider. First and foremost, it's a living space, and must be practical as well as aesthetically beautiful. Ensuring materials are easy to maintain, durable and simple to install is also vital.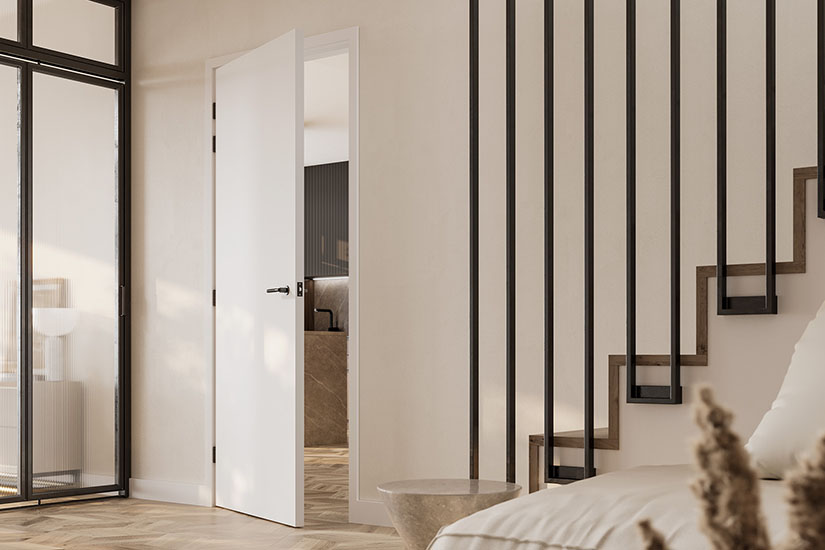 Homeowners increasingly seek bespoke designs, creating living spaces that reflect their personality and individual style. Architects and designers are more and more turning to laminate as their go-to material of choice owing to the full array of uses laminate can offer.

Laminate is a paper-based durable material that evades stains and general wear and tear that other, more costly, natural materials can suffer from. Maintaining laminate is as easy as using a damp cloth – no waxing, polishing or special treatments are required, plus the colour will remain looking as fresh as day one, for years to come.

The versatility of sheet laminate allows designers to incorporate it into any of their concepts. For example,
laminate is easy to cut, fabricate and install
sheet laminate can be postformed to create beautiful curves on furniture and other installations
the Formica® Collection includes stunning marbles, stone and elegant wood decors, as well as colours from every spectrum
Whether your client seeks a tranquil palette of neutrals for bedroom furniture, favours deep blues and marble for furniture, or wants a sunshine-yellow kitchen from top to bottom.

Here are a just a few ways architects and designers can incorporate laminate into a residential project:
Doors
Nina Bailey, European Design Lead at Formica Group, explains: "Doors are often overlooked by clients in the design process – whereas skilled architects and designers know the impact a striking door can have on the overall aesthetic – creating a crisp and refined look."

Formica laminate doors are tough, stain and moisture-resistant and can benefit from stat-of-the-art natural textures that instantly change the look and feel of the product.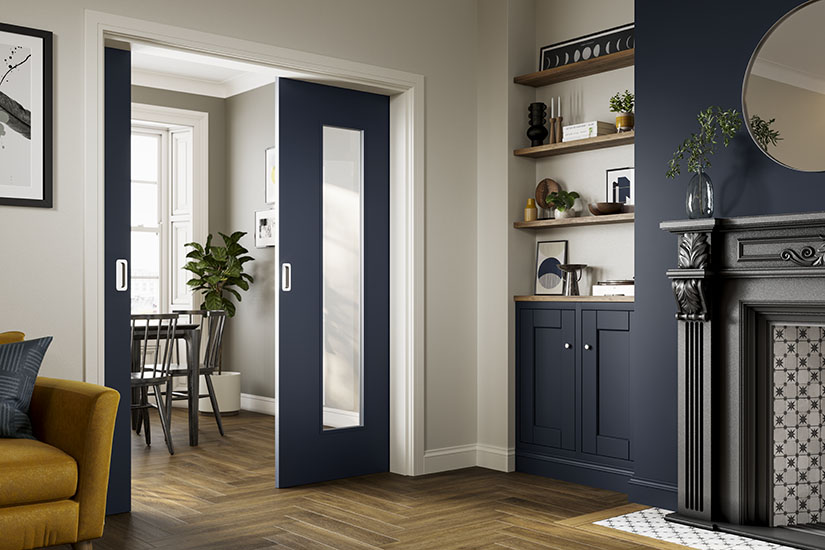 Read more: 7 reasons designers and architects choose Formica® Laminate for doors
Splashbacks and Worktops
Feature splashbacks add a pop of colour or interest to a design – and laminate is the ideal material. Stain and moisture resistant, laminate is also inert, so it doesn't promote bacterial growth and is a perfect hygienic option for kitchens and washrooms, needing only warm soapy water to be kept in perfect condition.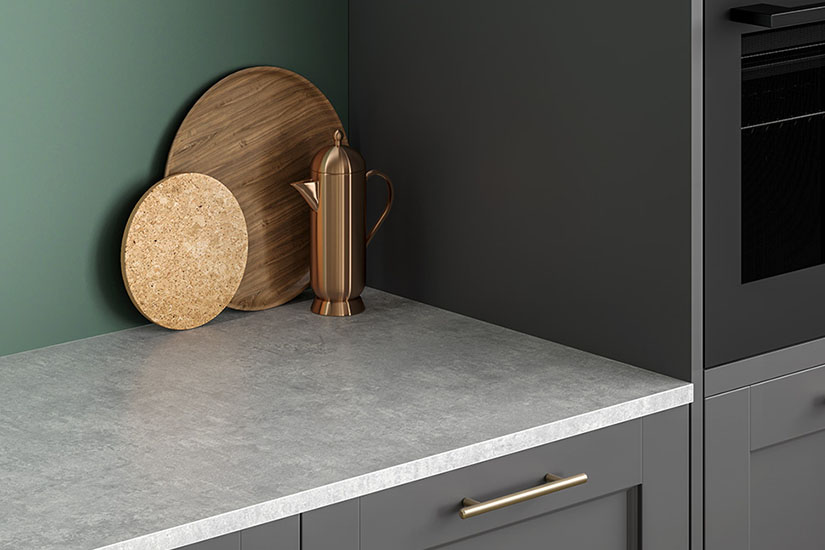 In a family home, kitchen worktops are one of the top high-traffic areas, demanding the use of materials that are as tough and resilient as they are stylish.

"A kitchen is not just where food is prepared," says Nina Bailey, "it's where we work, where we entertain and where we come together as families – it truly is the heart of the home and is a multi-faceted space. A worktop pulls together the aesthetic of the room, as a striking focal point or elegantly blending into the design."

Whatever your taste, there is a laminate worktop waiting to be discovered.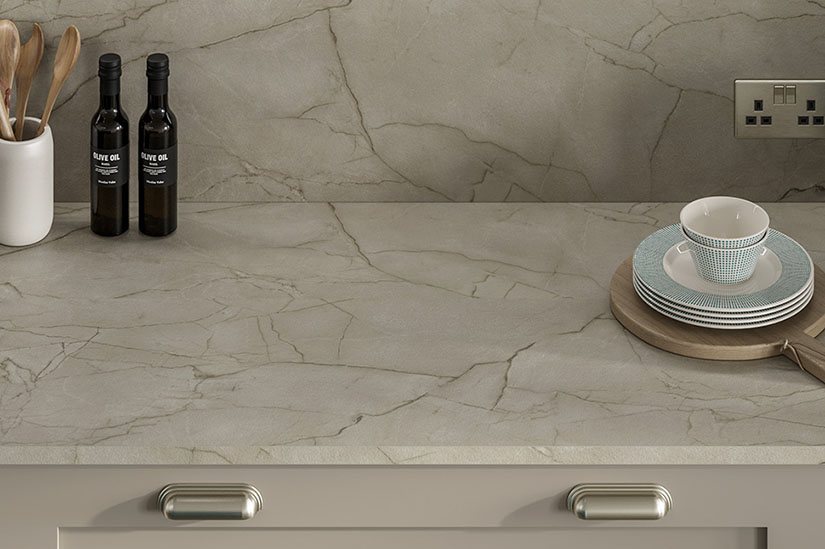 Read more like this: 5 Kitchen Layouts to Inspire your Refurb
Furniture
Interior designers searching for replacements to stone, marble and solid wood are making more and more use of sheet laminate. Laminates don't compromise on quality or aesthetic appeal – but they do offer several key benefits, including more cost-effective production, reduced carbon footprint and almost unmatched versatility with the ability to cut to any shape.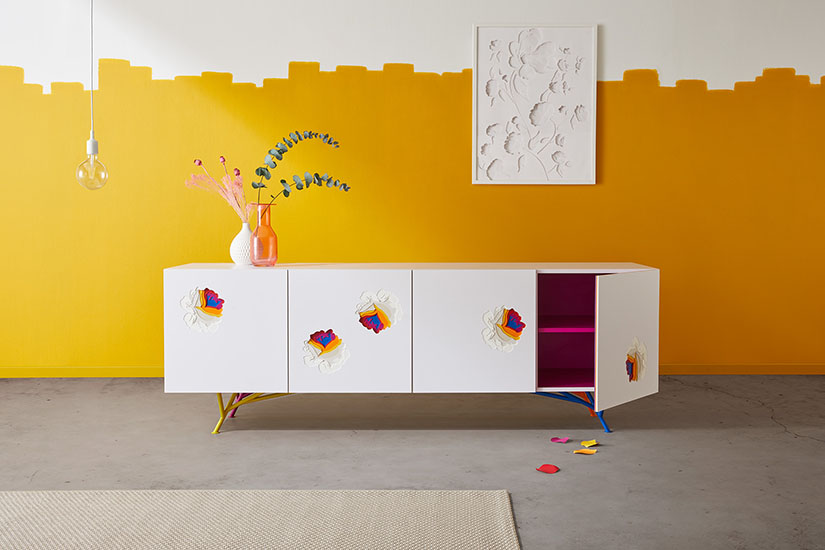 Large Storage Solutions
Designers are now looking to specify woodgrain laminates for residential projects to maintain the luxurious design idea without the compromise of working with a natural product. Sheet laminate provides a high level of sheet to sheet consistency which a natural product cannot, plus it retains the colour and finish for longer without the need to re-treat.