Laminate for Education Environments

Benefits of laminate
Perfect solution for education furniture, doors, walls, washrooms and lockers in nurseries, schools, colleges and universities.
The versatility of laminate allows a colour or pattern to be co-ordinated across multiple surfaces. Within education buildings, this could be to incorporate a school brand colour or to zone departments or classrooms.
Formica® laminates are available in an array of different colours, woods and patterns to suit any scheme. Thin laminates can be bonded to a substrate, to create wall panelling, desks or postformed to create curved or rounded furniture elements.
The hygienic, low maintenance and long-lasting properties of Formica laminates, make them a favoured choice in education environments.
Pupils, teachers and staff spend a third of their time in school, and so it's important to ensure these environments are an enjoyable space to work, learn and play.
Case Studies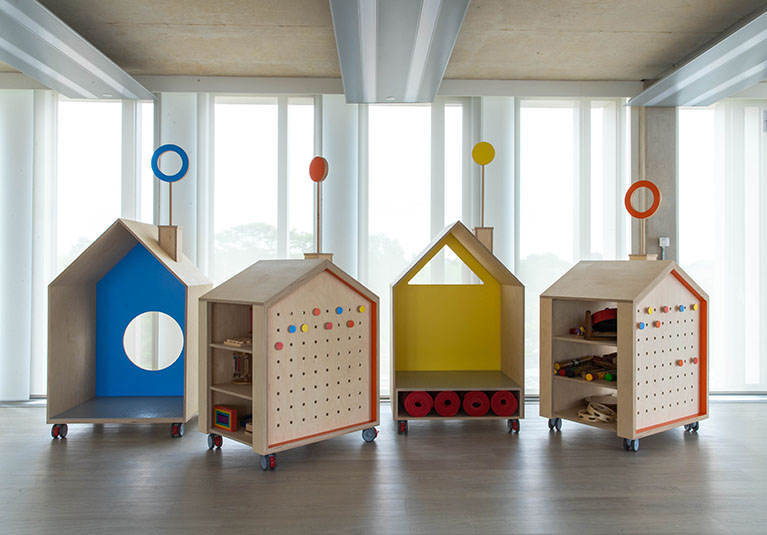 Furniture for Sense Charity
Design studio Dual Works collaborated with international charity Sense, who support people living with complex disabilities. The project involved working with the Early Intervention Team to design, make and install a range of custom furniture items such as a colourful activity centre, accessories and mobile houses, for children to play, relax and learn.
Read more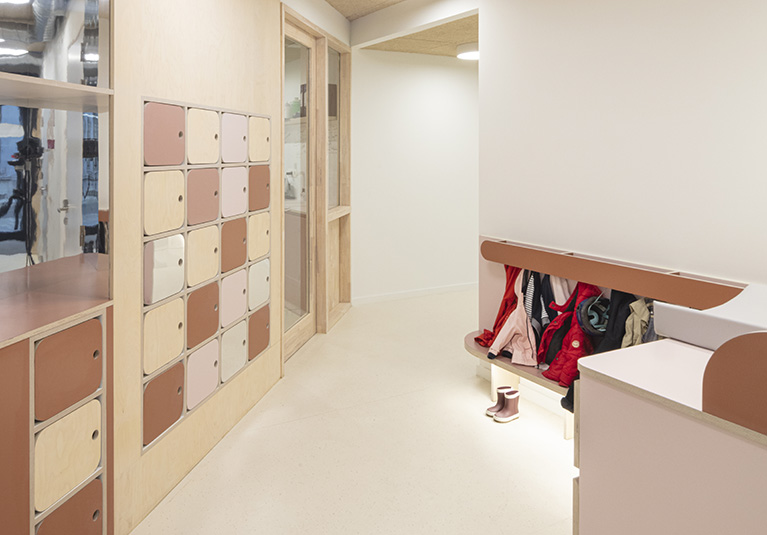 Tone on Tone for Ernestine Nursery
A mixture of tonal Formica® Laminates and metal surfaces from Homapal were blended to renovate Ernestine Nursery in the heart of Ixelles, Brussels. The nursery provides space for 34 children, divided into two living groups.
Read more
Products for Education Design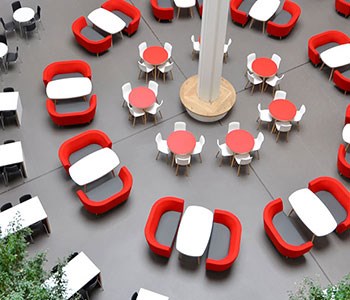 Formica® Laminate Collection
Laminate is versatile, and can be used in most applications to create exciting learning environments to inspire both teachers and pupils.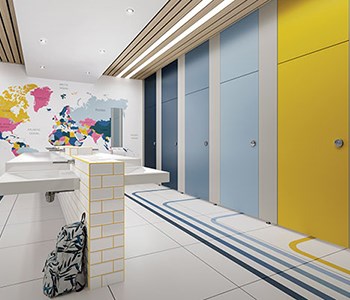 Formica® Washroom Collection
Formica® Washroom Collection sheet sizes allow for the design of taller and deeper cubicles, to create more accessible spaces for all, with greater privacy. 3660x1525mm and 4300x1850mm sizes also provide design flexibility and multiple cubicle components can be taken from the same sheet, to ensure economical design.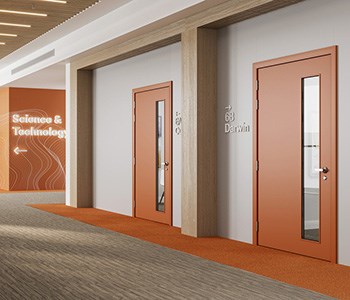 Formica® Doors Collection
The Formica® Doors Collection provides a wide choice of colours, woods and metal inspired patterns. Whether you opt for a splash of colour, or prefer the natural beauty of wood, Formica High Pressure Laminate offers a practical solution for interior doors. Its inherent properties make it ideal for high-traffic environments and regular usage as expected in schools and universities.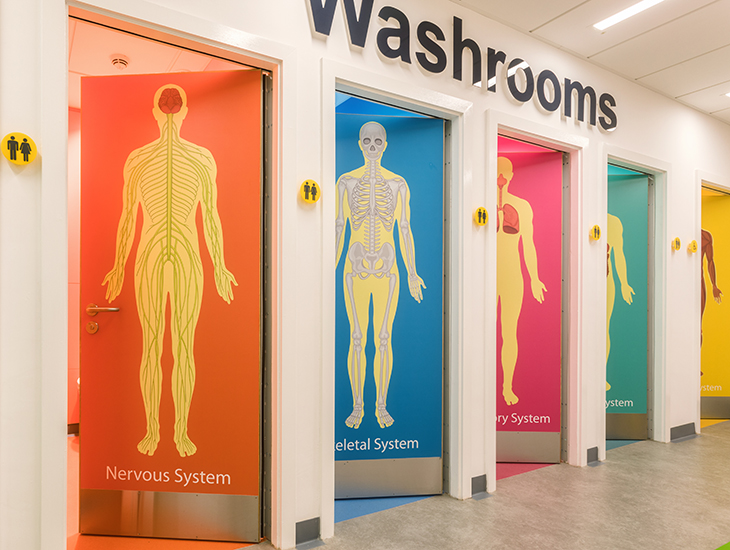 Why colour matters in education
Younique® by Formica Group provides you with the opportunity to incorporate logos, photographs and bespoke design into your educational sector project. Integrate signage directly onto doors or walls, or create truly customised furniture – whatever you decide, bring your design to life and create the ultimate personalised environment.
Learn more
"Formica laminate can help breathe new life into the education sector; inspiring students and creating an overall positive environment with our array of colours and material looks. Formica laminate can uplift any space with standout, bold and fun palettes to ensure that the learning experience is both stimulating and engaging."

Nina Bailey, Design Manager for Formica Group
Image Gallery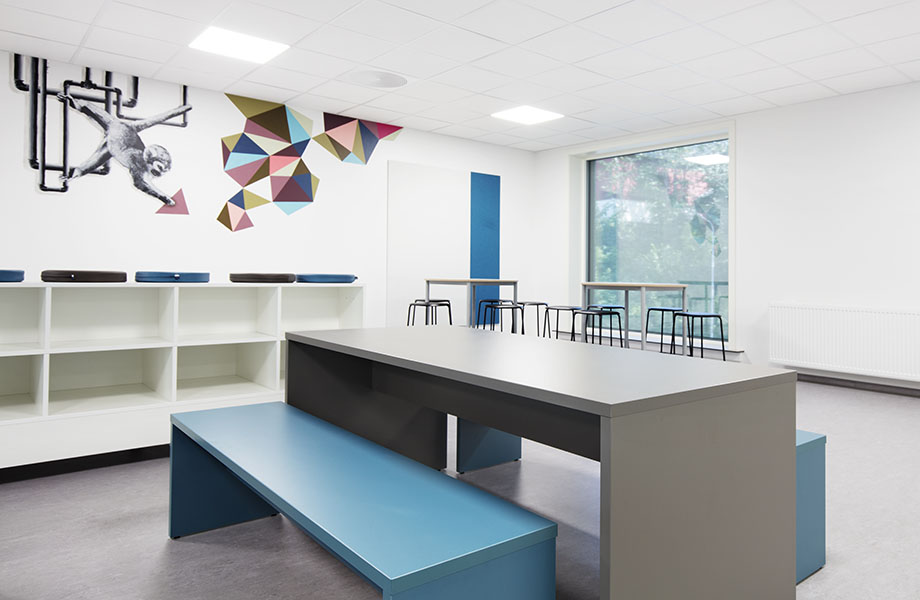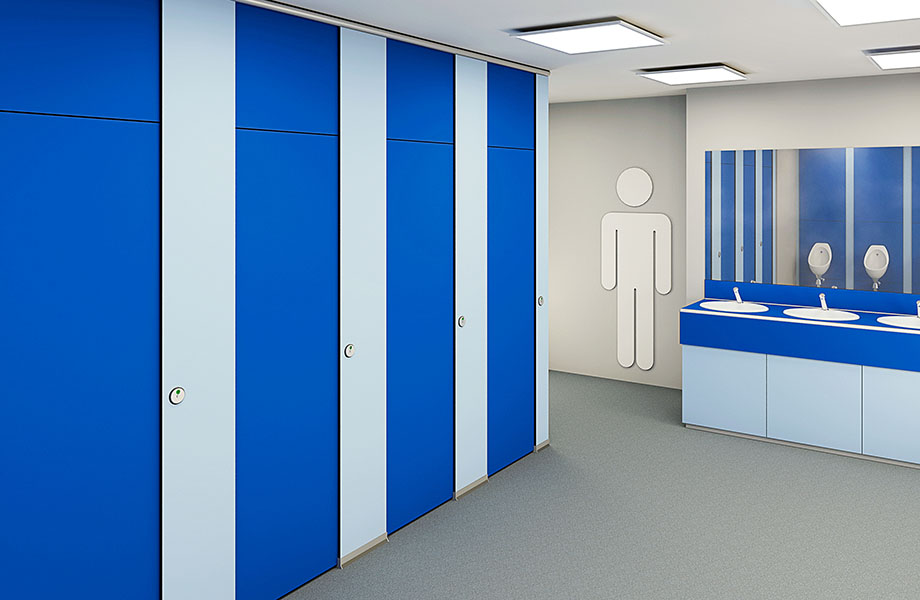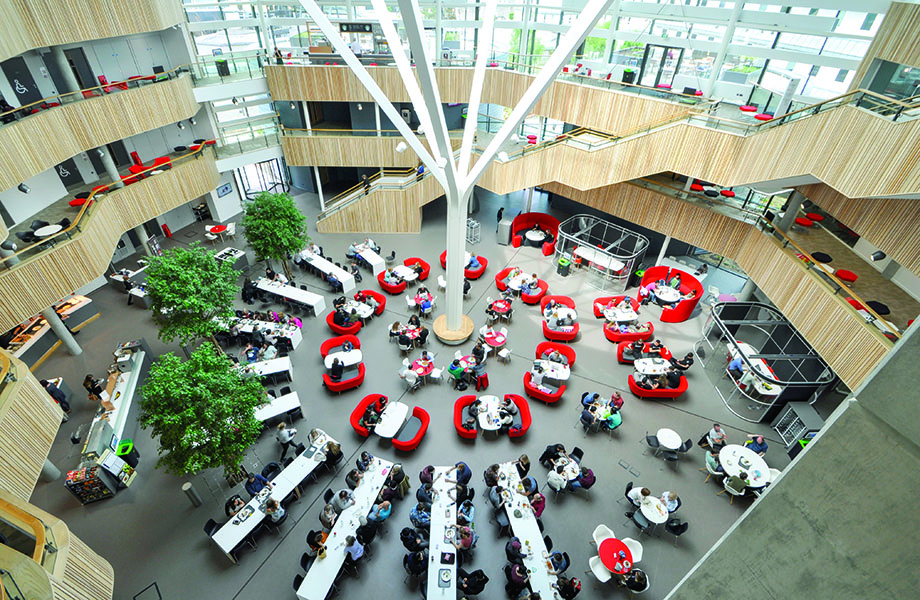 Feeling inspired? Why not order your own samples to create lively, colourful ranges for your education projects.