Benefits of laminate
Providing durable, hygienic and long lasting surfaces, Formica Laminates are a functional choice for active office environments.
Lightweight and flexible, Formica® Laminate is available in different grades and large sheet sizes for the creation of both flat and curved surfaces, offering unlimited possibilities.
The inherent versatility of Formica® Laminate, and its ability to mix naturally with other materials including soft furnishings, metals and indoor greenery, ensures anything is possible.
Low maintenance costs, extensive décor ranges and ongoing performance excellence all make Formica Laminates the only choice for future-proof offices.
The way people live, work and play continuously changes. Formica Group keep pace with these evolving times through constant innovation, reflecting global trends and responding to ever changing needs and habits. Formica® high pressure laminates are hygienic, durable and low maintenance and come in a large variety of colours and designs and sheet sizes to create highly attractive and efficient interiors. By working closely with architects, designers, managers, and owners, our products can transform tired, bland and low-energy offices into modern, productive and engaging workplaces fit for the 21st century.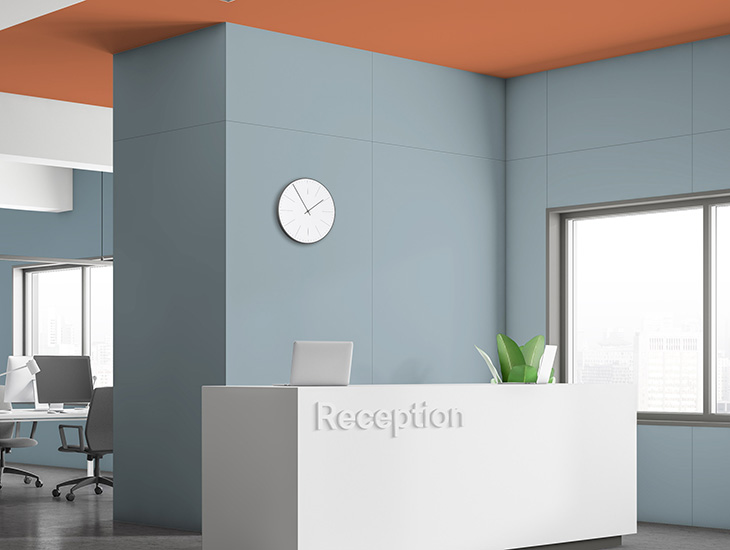 Reinventing the workplace for a post-pandemic future
We surveyed hundreds of people in six European countries to try to understand the feelings held by workers as they contemplate a potential return to office working.
Read more
Products for office design
Formica® Laminate Collection
Laminate is versatile, and can be used in most applications to create exciting learning environments to inspire both teachers and pupils.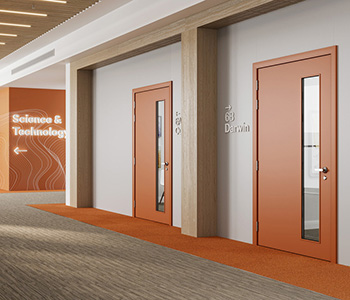 Formica® Doors Collection
The Formica® Doors Collection provides a wide choice of colours, woods and metal inspired patterns. Whether you opt for a splash of colour, or prefer the natural beauty of wood, Formica High Pressure Laminate offers a practical solution for interior doors. Its inherent properties make it ideal for high-traffic environments and regular usage as expected in schools and universities.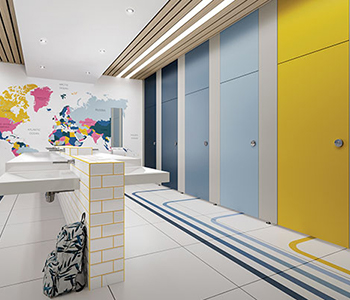 Formica® Washroom Collection
Formica® Washroom Collection sheet sizes allow for the design of taller and deeper cubicles, to create more accessible spaces for all, with greater privacy. 3660x1525mm and 4300x1850mm sizes also provide design flexibility and multiple cubicle components can be taken from the same sheet, to ensure economical design.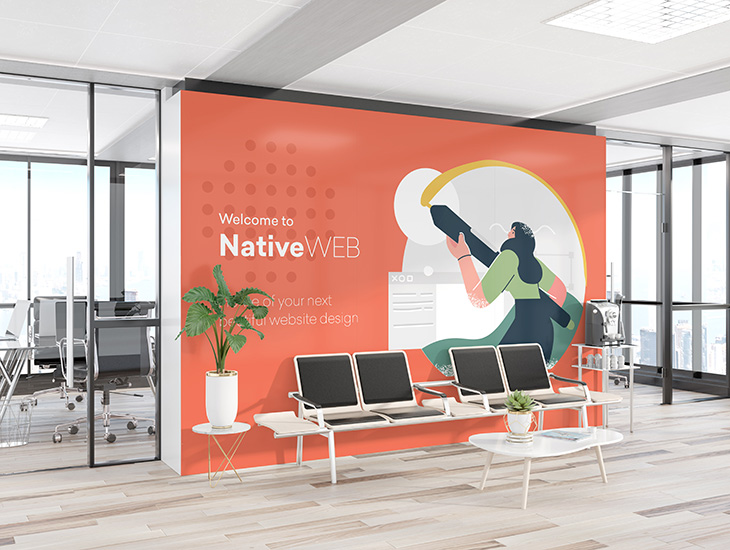 Younique® by Formica Group
Our Younique® by Formica Group service provides the ultimate flexibility allowing you to create a unique pattern or design, capture a photograph or corporate logo in Formica® Laminate using digital print solutions.
Learn more
"The emergence of the resimercial style, where the comfort and characteristics of contemporary residential housing are mixed with the best of commercial functionality, is dominating office design. Only by creating a bridge between feeling at home, being out and about, and feeling at work can current workplace blueprints ensure their long-term futures."

Nina Bailey, Design Manager for Formica Group