The new face of the workspace
A reinvention of the workplace is underway; how and where we work is evolving, and that means the working environment must also adapt.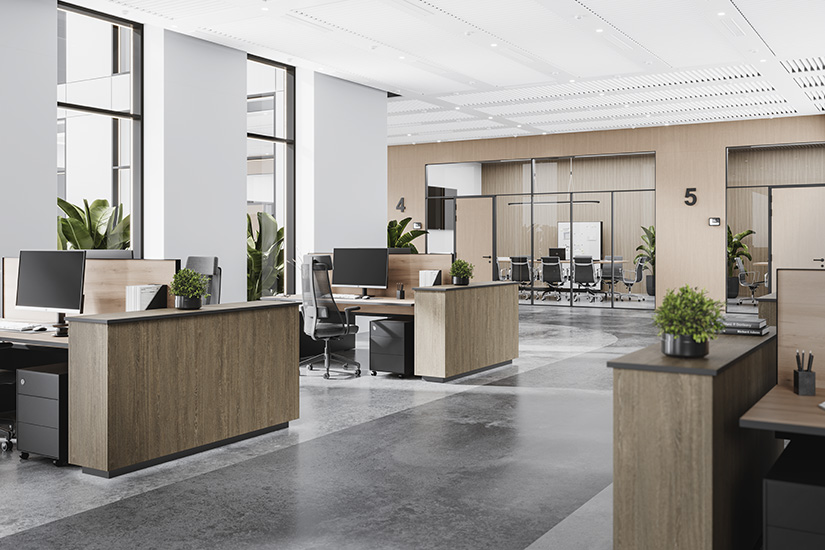 The past few years have accelerated a move to hybrid working, and as workers make a gradual return back to the office, what they expect from that space has changed. In a Formica Group survey to the European Architect and Designer community, 72% said they wanted their employers to bring a more relaxed design and style to the company office, associating increases in productivity through homeworking with more relaxed working environments.

A new way of working

The majority of people in 2022 are eager to embrace a hybrid-working model after an extended period of working from home during national lockdowns.

More than a third (36%) of Europeans have missed the peer interaction found in offices. In the Nordic region, the findings are even starker, rising to 44% in Finland and almost 47% in Sweden, and an incredible 90% of respondents said that face-to-face and collaborative working was important in their professional life.

Open plan offices that motivate, inspire and provide an environment for focused work are in demand, but getting that blend right – while ticking boxes for cost-effectiveness, hygiene, durability and aesthetics – can seem like an impossible task.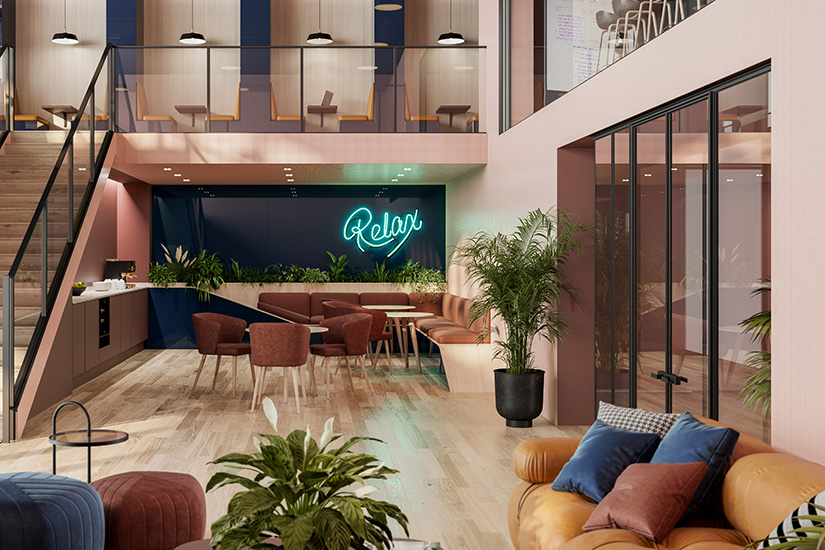 Creating space for collaboration

Forward-thinking office managers and businesses are investing in their offices to create spaces that nurture creative thinking and collaboration, and that also provide people with a pleasant experience that employees are happy to return to.

Architects and designers are working with those businesses to create welcoming workspaces that are more open plan and are introducing biophilic themes – leveraging nature-inspired materials, colours and furnishings – to inject interest and a pleasing colour palette into the aesthetic.

The versatility of laminate

Using laminate in office refurbishments and interior design projects is a smart choice for businesses looking for a durable material that is hygienic and easy to install, but also offers a versatile range of beautiful colours and textures.

For example, Formica Group's newly launched collection features 15 new plain colours including vegetal greens and earthy terracotta's, 34 wood decors in a variety of tones and layouts and eight new Plus Colors in four premium textures to create playful and contrasting surfaces – addressing the growing trend in design that brings natural influences, colours and patterns into our interiors.

Use laminate in your office design project to update wall panelling, furniture, doors, worktops, breakout areas and washrooms – laminate surfaces are non-porous, stain resistant, are easy to clean and maintain and provide different material looks to enhance any scheme, in combination with other surfacing materials. Laminates offer a cost-effective way to transform workspaces into hubs of creative-thinking and collaborative working.

Order your free samples today

Read more like this: Unique linear woodgrains support minimalistic interior design projects

The new Formica® Collection has launched in the UK and can be seen at Formica Group's newly open flagship showroom in London. The showroom charts the company's history and rich pedigree in interior innovation, and is a hub for architects, designers and specifiers to learn how to incorporate Formica® laminate into projects.

To see the new colour palette and woods range for yourself, book a visit to Formica Group's showroom by visiting: formica.com/ukshowroom