Other challenges include alternatives like Airbnb, economic uncertainty, changing consumer demands, and managing expectations for hygiene. What is becoming clear, is that these environments going forward need to consider their ability to be adaptable in use and more consideration needs to be given to hygienic design as a paramount factor.
With all of these challenges we are best to prepare ourselves with design that can be put through its paces.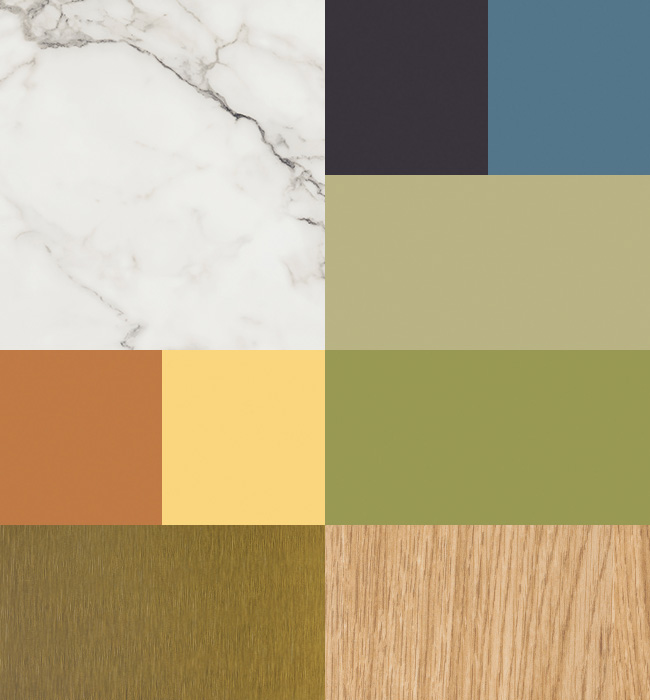 Nina Bailey - Formica Group Design Manager
"We're seeing the blurring of spaces, with current homely themes starting to merge with hospitality trends," says Nina. "To create a comfortable setting, we're seeing the introduction of brighter, more tropical tones and a move towards darker hues within hospitality interiors. And this trend stretches throughout hotels, bars, cafes and restaurants."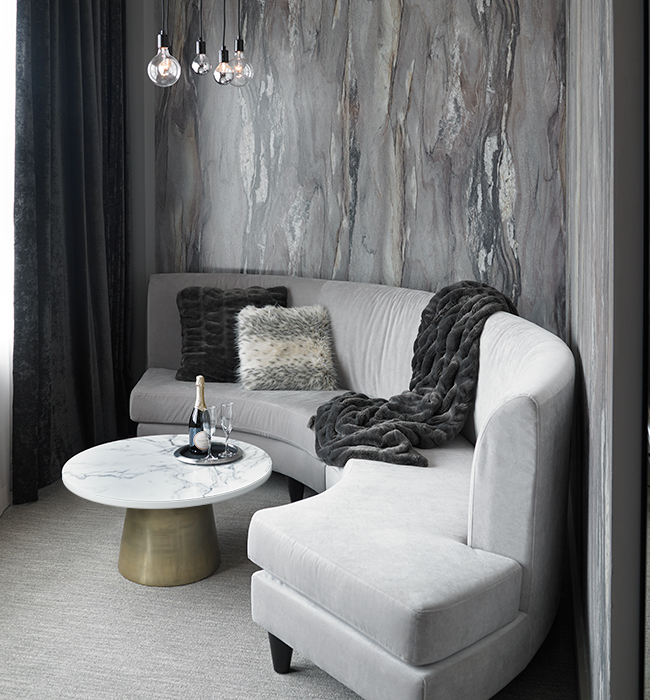 Enduring performance
Ideally suited to meet the challenges of consistent footfall and heavy moving items, Formica® Laminate is the perfect response for high-impact hospitality environments. Scratch resistant, wipeable and with a long life assured, each fitting is designed to stand the test of time.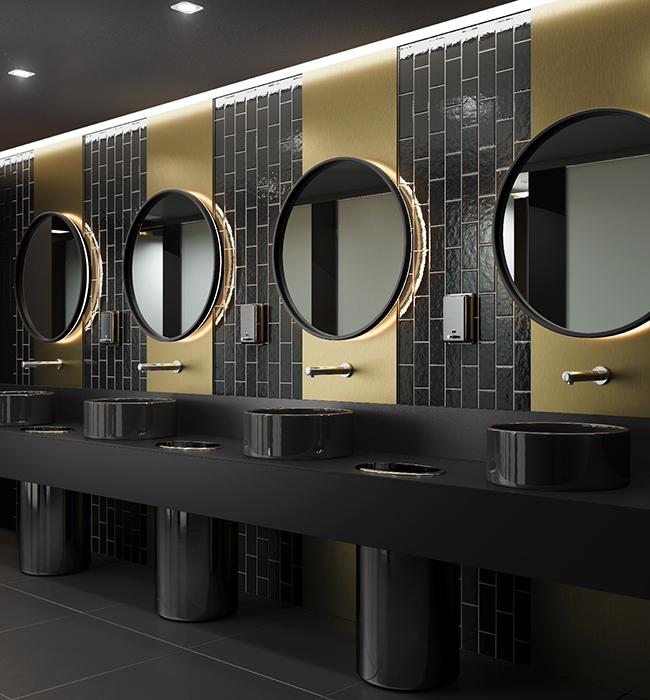 Eye-catching designs
Whatever your setting, Formica Group has you covered. From the natural effect of woods and stones to the bold statements of patterns, colours and individual prints, it's easy to create the bespoke feel you need. Simply mix colours, textures or woods. Opt for a tone-on-tone design. Or sit patterns alongside solid colours. When inspiration strikes, let Formica Laminate bring your vision to life.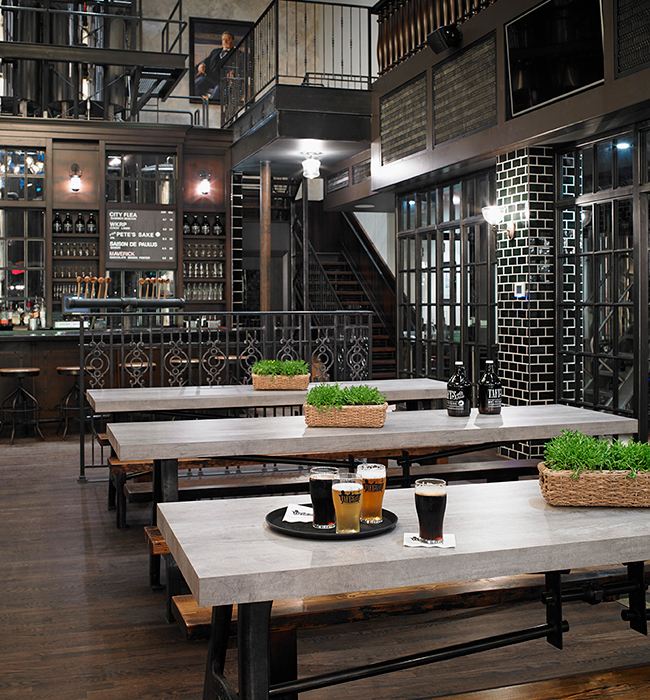 Endless possibilities
With Formica® Laminate, the only restrictions are the limits of your vision. Bring your hospitality setting to life with smart choices and superb finishes.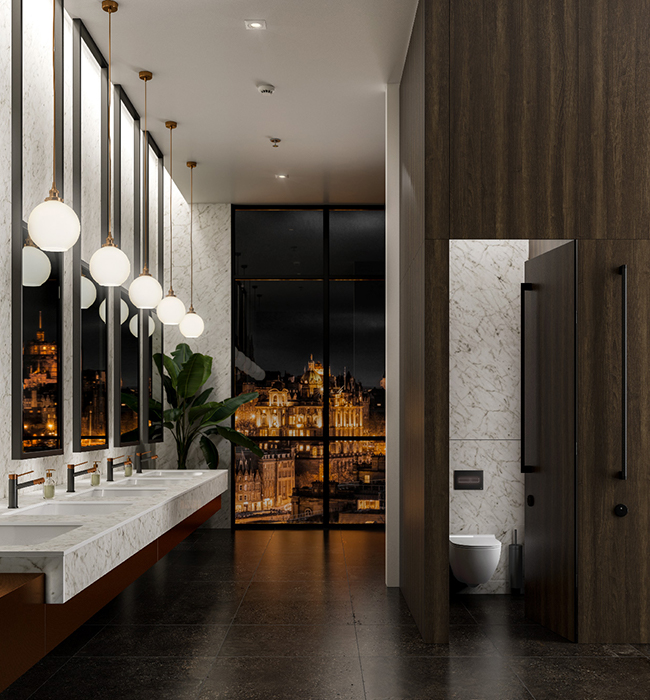 Versatile, durable and hygienic surfaces
With its excellent hygienic qualities, Formica® Laminate – which can help reduce the growth of bacteria – is a favoured choice in high-traffic environments such as bars, restaurants, cafes and washrooms.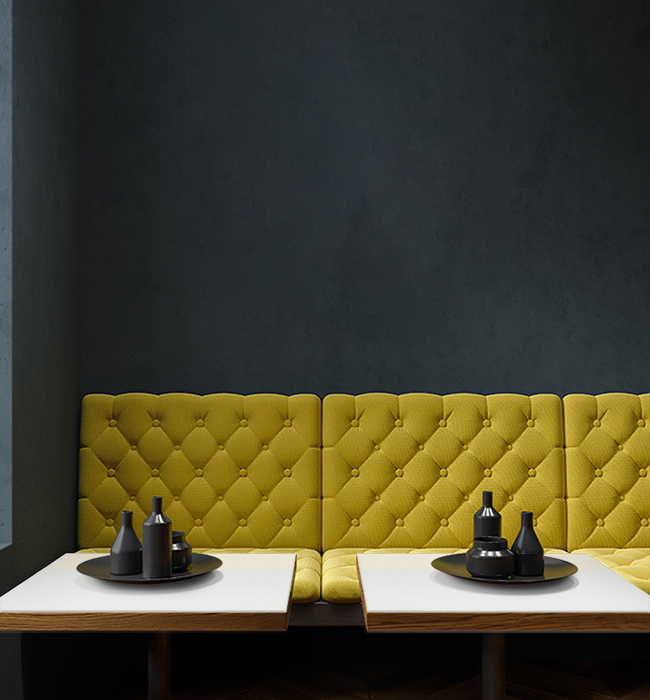 Premium to the core
Propel your finish to the next level with ColorCore® by Formica Group. Available in many of the standard HPL shades, ColorCore brings an extra sleek look to high traffic areas by delivering consistent colour from front to back, ensuring laminate joins are invisible.
View the range
Take a closer look at some of our existing case studies from the hospitality sector