Benefits of laminate
The perfect solution for high-impact hospitality environments - scratch resistant, wipeable and with a long life assured.
Ideal for walls, furniture, doors and washrooms, Formica® Laminate comfortably withstands the everyday knocks of food trolleys, suitcases and customers.
A favoured choice in high-traffic areas in any hospitality environment, Formica® laminates are available in large sheet sizes, allowing for the optimised design and installation of elements to minimise joints, that may harbour germs.
The low maintenance costs and its ongoing performance excellence are key properties for architects and designers working on hospitality projects.
Whatever your setting, Formica Group has you covered. From the natural effect of woods and stones to the bold statements of patterns, colours and individual prints, it's easy to create the bespoke feel you need. Simply mix colours, textures or woods. Opt for a tone-on-tone design. Or sit patterns alongside solid colours. When inspiration strikes, let Formica® Laminate bring your vision to life.
Case Studies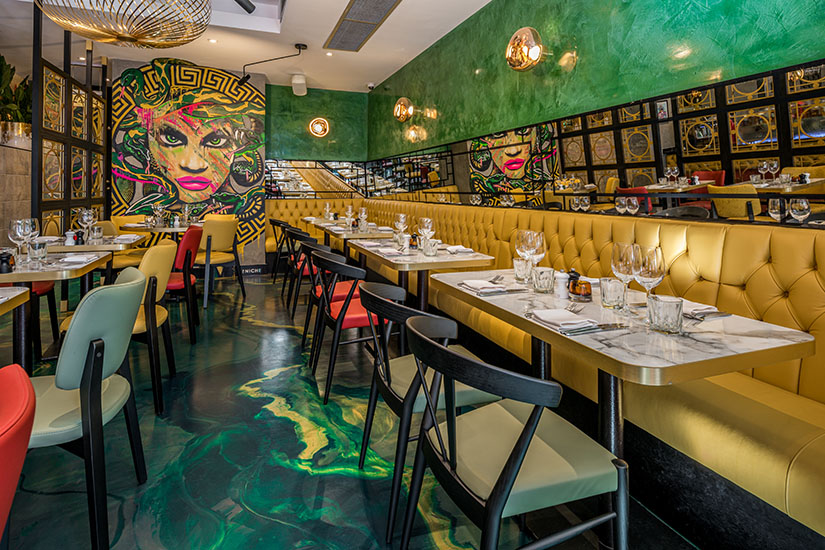 Aqua Bar and Grill, Bromley
Bespoke tables featuring Formica® Laminate in classic Calacatta Marble and Ferro Grafite Satin Marble are finished with gold aluminium trim, creating sleek, stylish and durable furniture design pieces. The toned-down colour choices allow the vivid colours used elsewhere in the project to really stand out.
Read more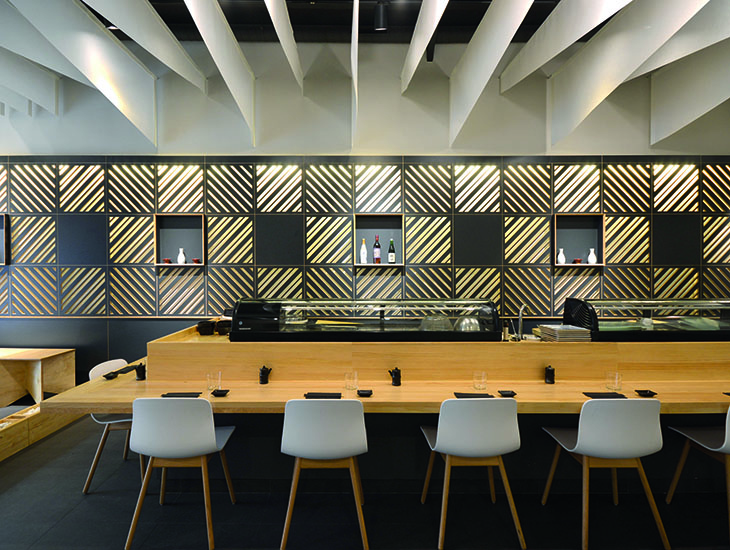 History and modernity combined
Tokyo Sushi is the oldest Japanese restaurant located in Barcelona, Spain. With a history spanning 36 years, when the restaurant sought to update its interior design, the decision was made to combine traditional Japanese style with a modern vanguard.
Read more
Products for Hospitality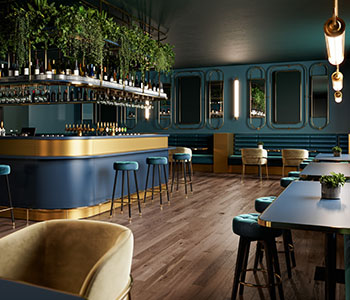 Formica® Laminate Collection
Sheet laminate is versatile and can be used for multiple applications to create beautiful designs and inspirational environments. With Formica® Laminate, the only restrictions are the limits of your imagination. Bring your hospitality setting to life with smart choices and superb finishes.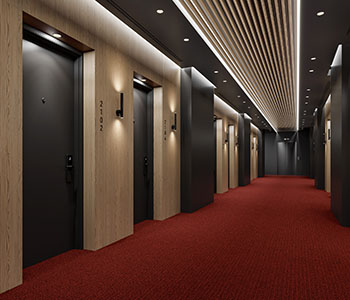 Formica® Door Collection
The Formica® Door collection provides a wide choice of colours, patterns, wood grains and creative surfaces. Whether you opt for a splash of colour, or prefer the natural beauty of wood, Formica® High Pressure Laminate offers a practical solution for interior doors. Its inherent properties make it ideal for high-traffic environments and regular usage as expected in hospitality environments.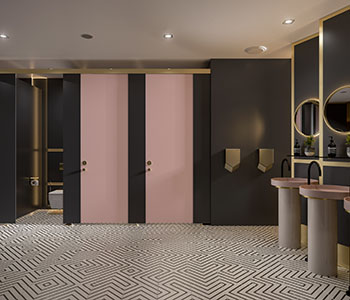 Formica® Washroom Collection
Formica® Washroom Collection sheet sizes allow for the design of taller and deeper cubicles, to create more accessible spaces for all, with greater privacy. 3660x1525mm and 4300x1850mm sizes also provide design flexibility and multiple cubicle components can be taken from the same sheet, to ensure economical design.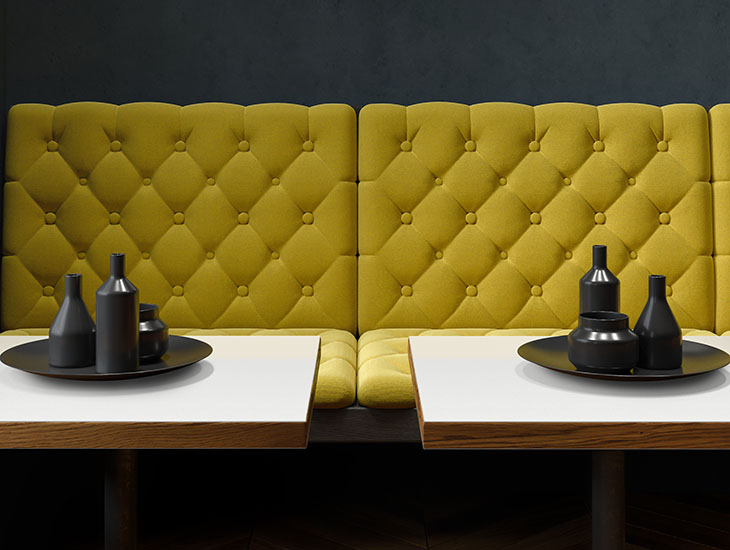 Premium to the core
Propel your finish to the next level with ColorCore® by Formica Group. Available in many of the standard decors, ColorCore brings an extra sleek look to high traffic areas by delivering consistent colour from front to back, ensuring laminate joins are invisible.
View the range
"We're seeing the blurring of spaces, with current homely themes starting to merge with hospitality trends," says Nina. "To create a comfortable setting, we're seeing the introduction of brighter, more tropical tones and a move towards darker hues within hospitality interiors. And this trend stretches throughout hotels, bars, cafes and restaurants."

Nina Bailey, Design Manager for Formica Group
Image Gallery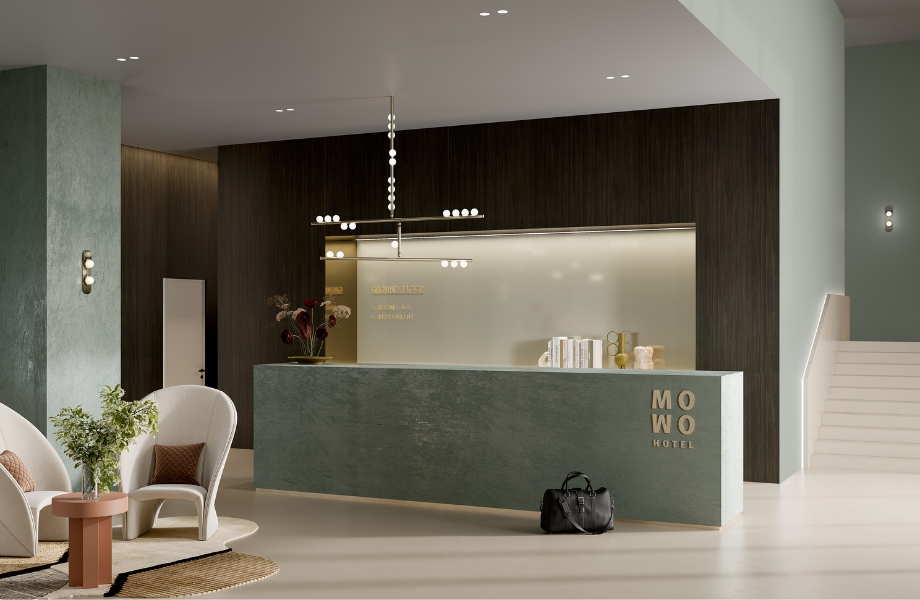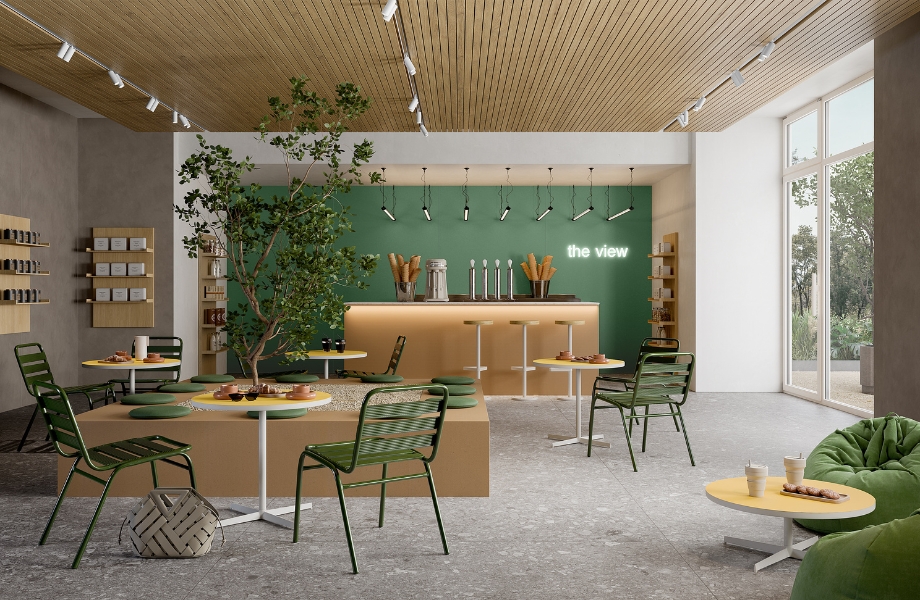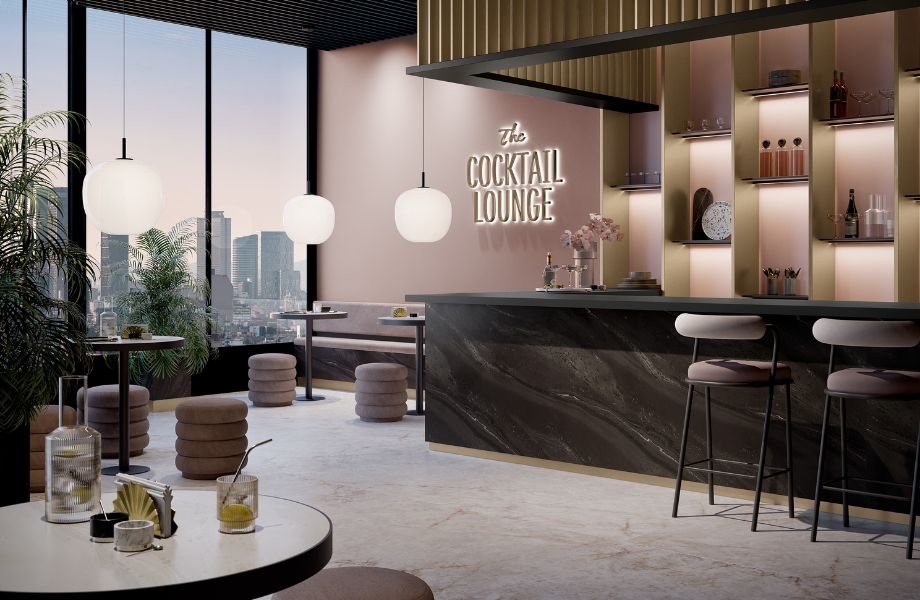 Feeling inspired? Why not order your own samples to create sleek and stylish ranges for your hospitality projects.