Overview
Product features
Two large sheet sizes provide design options to accommodate different washroom and cubicle styles and meet accessibility and privacy requirements
Simplified range of 28 decors to make selection easier
Compact laminate (CGS, 12mm) is self-supporting, it can be simply cut, drilled and installed. Offering high impact durability, it is resistant to humidity and moisture
Matching High Pressure Laminate (HGP, 0.7mm) can be bonded to a substrate and edged, providing additional options for furniture elements and can be a cost-effective solution for less harsh environments
Available in our classic, durable and low maintenance texture, Matte 58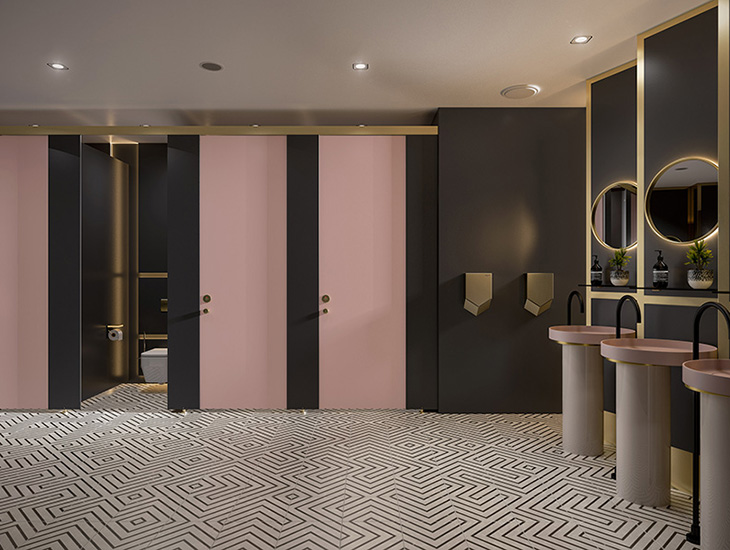 Formica
®
laminates can be used for most washroom styles and components
Standard cubicles with visible fixings
Premium full height cubicles
Shower cubicles
Changing room cubicles
IPS panels, cistern boxes and wall cladding
Vanity units
Benches and lockers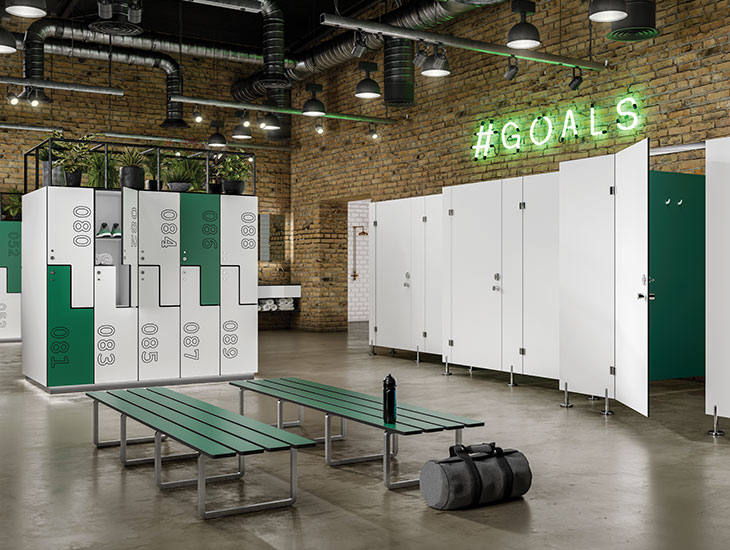 Flexible, accessible and comfortable
Large Formica® laminate sheet sizes 4300x1850mm and 3660x1525mm, offer optimal design flexibility to create more accessible spaces for all and with greater built-in privacy. Multiple cubicle components (doors, pilasters, partitions, IPS panels) can be taken from the same sheet/s.

Younique® by Formica Group
Younique® by Formica Group provides you with the opportunity to incorporate patterns, logos, photographs and bespoke design into your project.