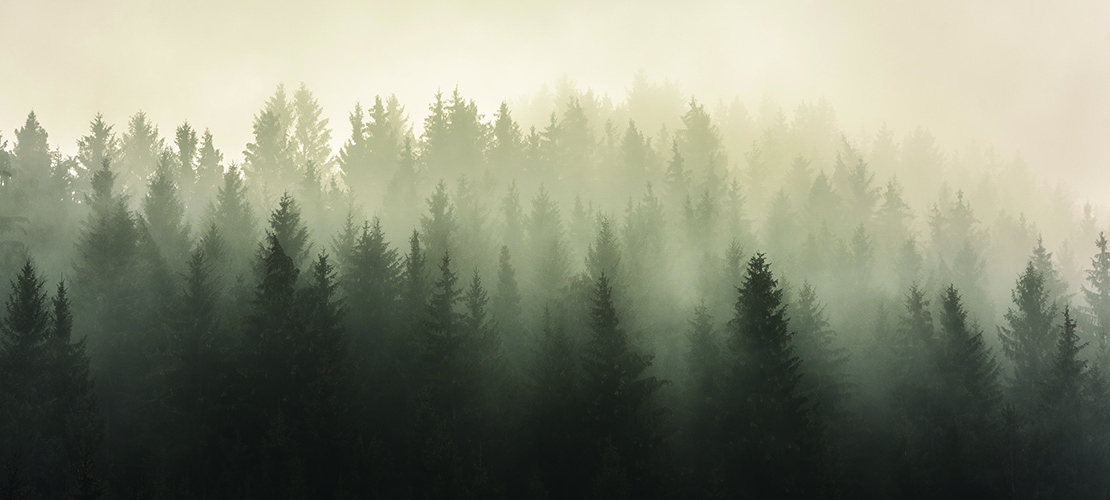 Product features
Three sheet sizes to meet washroom design and legislative requirements, whilst ensuring the best yield and maximum efficiency
Extensive range of 40 on-trend decors
Matching High Pressure Laminate (HGP, 0.7mm) and Compact Grade Laminate (CGS, 12mm) to provide a solution whatever the application
All available in our classic and robust texture, Matte 58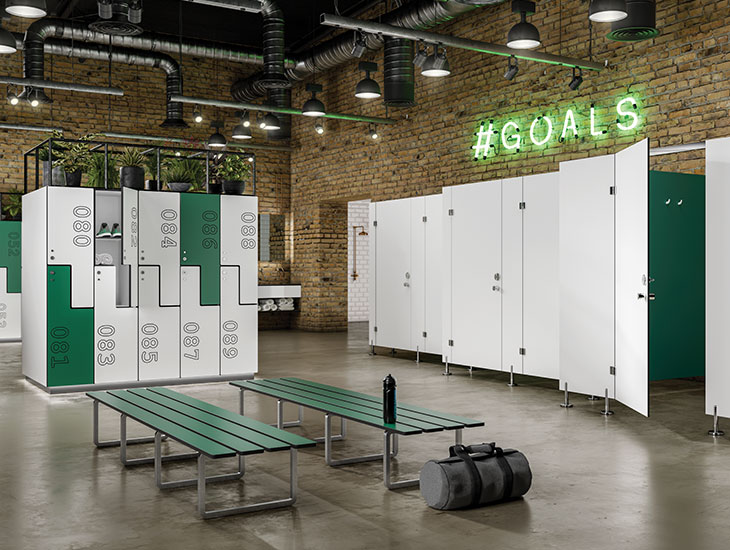 Sheet sizes designed for you
The Formica® Washroom Collection meets today's requirements for design and size variations, whilst satisfying the desire for increased privacy. From standard to full-height cubicles, locker systems, vanity units and wall panelling, the sheet sizes offered in the collection minimise waste and improve efficiency when undertaking any washroom project.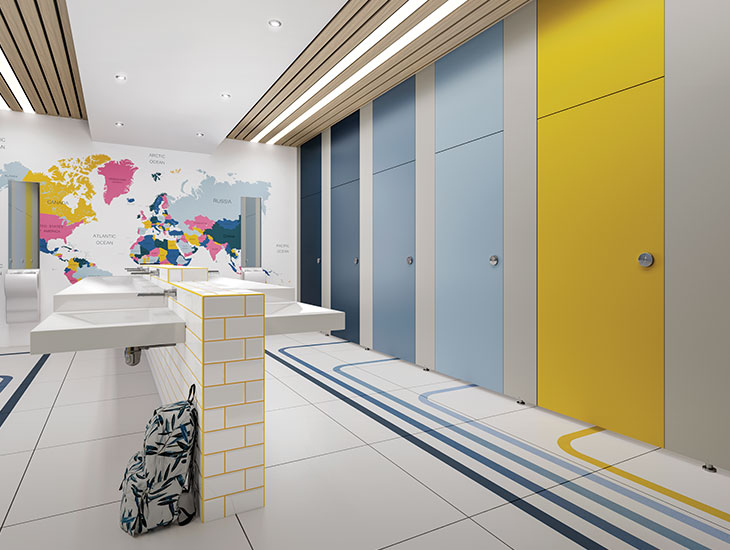 Lifting the Lid on Washrooms
After conducting a recent survey we found out consumers' thoughts on washroom design, discover the results in our washroom whitepaper.
Read More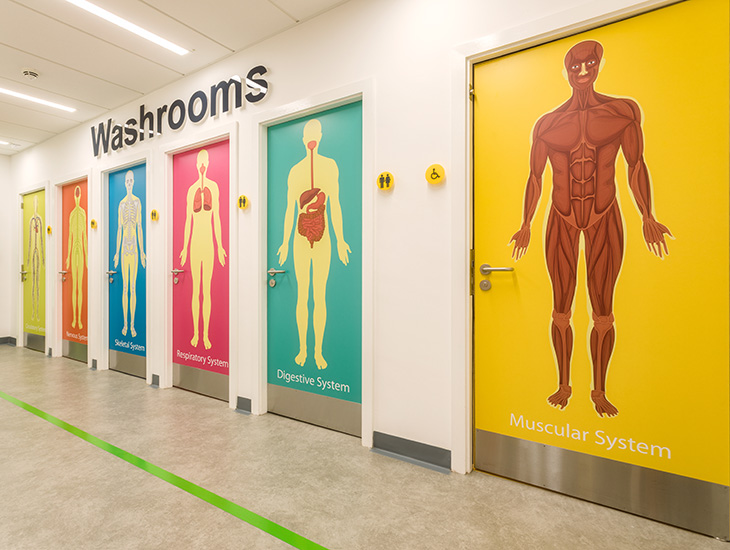 Design a Laminate
Younique® by Formica Group provides you with the opportunity to incorporate patterns, logos, photographs and bespoke design into your project. Integrate signage directly onto cubicle doors or incorporate corporate logos to enhance your clients' branding. Whatever you decide, bring your design to life and create the ultimate personalised environment.
Learn More