History and modernity combined
As Barcelona's oldest Japanese restaurant, Tokyo Sushi has a proud heritage to protect.
Tokyo Sushi is the oldest Japanese restaurant located in Barcelona, Spain. With a history spanning 36 years, when the restaurant sought to update its interior design, the decision was made to combine traditional Japanese style with a modern vanguard.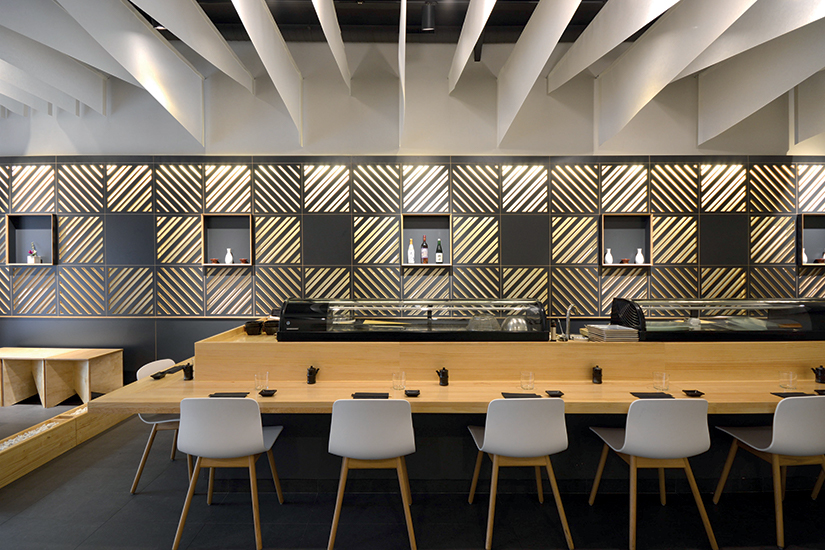 KOBFUJI Architects specified Formica Group's Terril with Matte 58 finish to clad the 10m long wall behind the sushi bar. Terril was used to create an interpretation of the classic kimono stripe pattern from the Edo era – capturing the Japanese heritage integral to the restaurant's identity.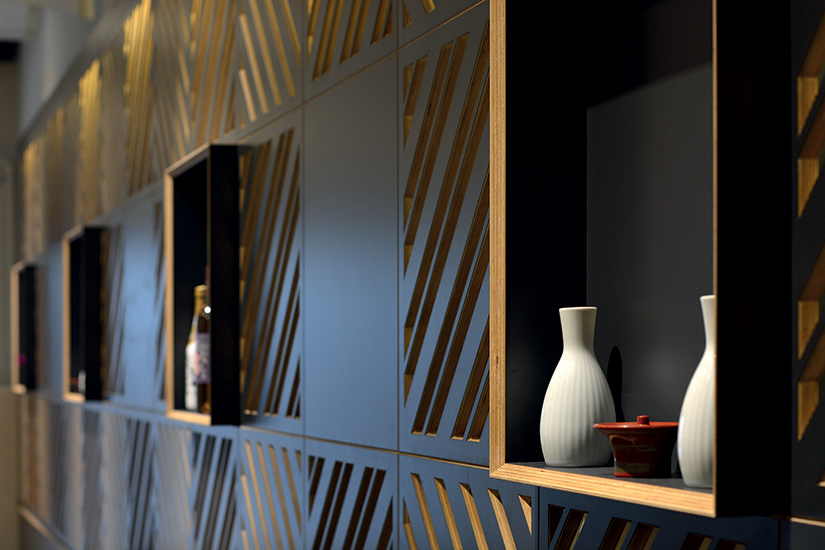 Formica® laminate was also used previously by KOBFUJI Architects in the design of Futami, another Japanese restaurant in Barcelona. Ideal for the hospitality environment, Formica® laminate offers on-trend designs and practical features such as durability, hygienic properties and ease of maintenance.