Deconstructivism in the Shade
Deconstructivism in the Shade
Nina Mûr, the innovative Spanish eyewear label renowned for its wooden glasses, today launches a new sunglasses collection 'Deseraiki' in collaboration with Formica Group.
The collection has been inspired by deconstructivism, the post-modern architectural movement, there are bold geometric lines and the use of metallics provides exciting reflective properties, giving a dramatic look.
The Deseraiki collection combines Finnish birch plywood and DecoMetal® laminate from Formica Group. This is an exciting collaboration which mixes two materials, more commonly used in interior decoration and bringing them to a fashion context. This innovative use of materials demonstrates 21st century artisanship which incorporates the latest technology with a traditional craft approach.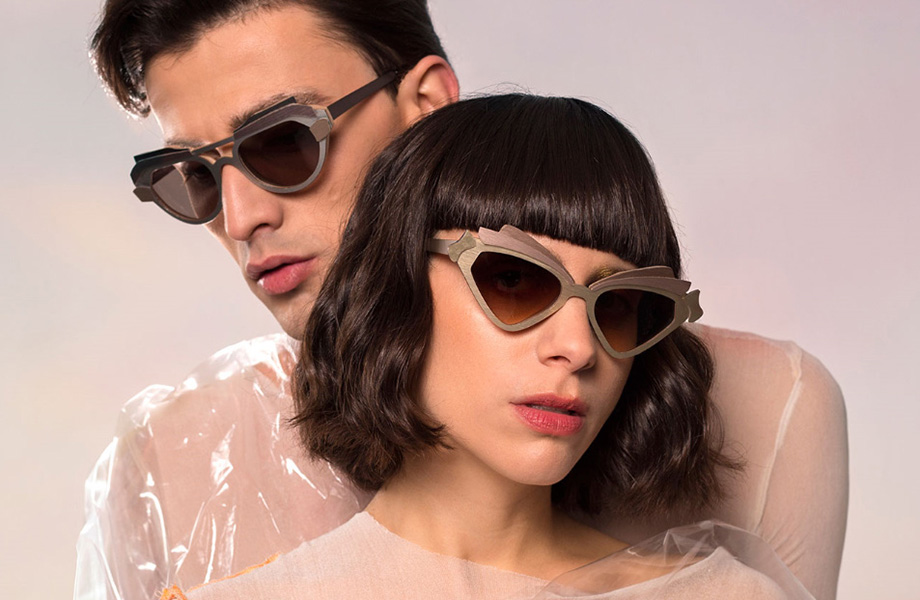 The collection has two models, Mikel and Izorne, available in three styles:
Deseraiki Basic features the purity of the design praised by a surprising finish and use of tones
Deseraiki II is the essence of deconstructivism captured in the simplicity of its lines
Deseraiki Icon is a fragment of deconstructivist architecture taken to the scale of glasses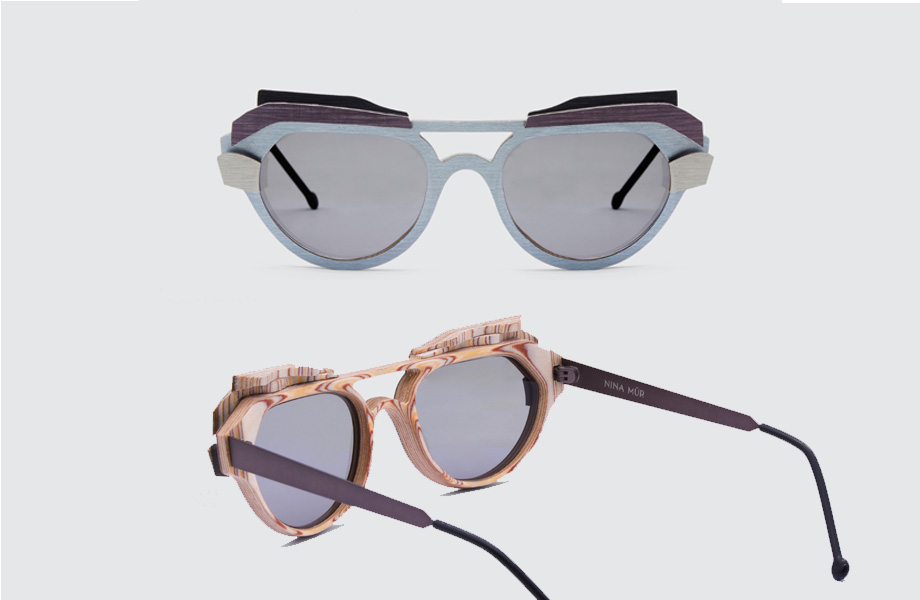 The colour palettes take inspiration from the night for men and the day for women.
The Deseraiki Collection is only available for 2019 and is priced as follows. Deseraiki Basic is 330€, Deseraiki II is 410€ and Deseraiki Icon retails at 510€. The sunglasses are available from www.ninamur.com and in selected stores that can be found on the website.