Bringing an Explosion of Colour to the New La Salle Business Centre
The five-storey building is a former geriatric home located in a green area of the city that has been completely renovated to create an innovative new business centre.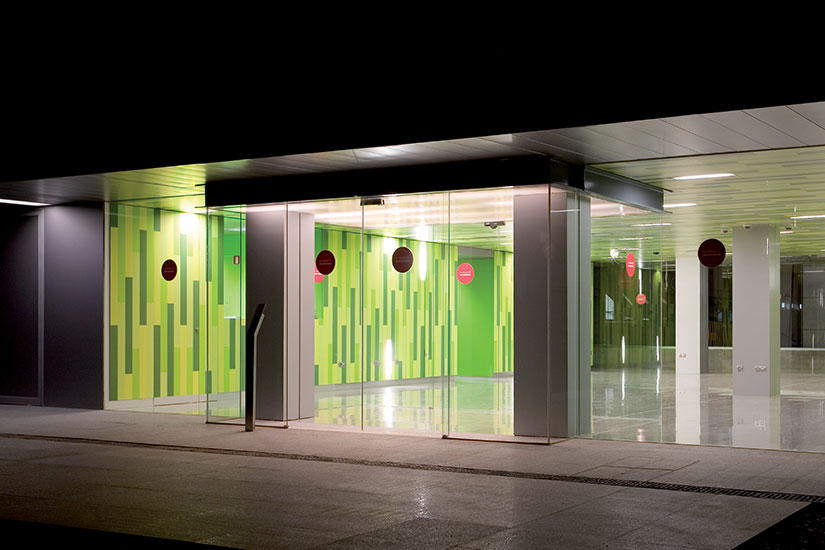 The interior design creatively combines functionality with an aesthetic appeal that revolves around the clever use of colour.
Each floor, with the exception of the first floor, has been customised using the unique colours of Formica® HPL. Green, mauve, yellow and orange colours are used, providing the building with a unique appearance that is accentuated by its night time lighting.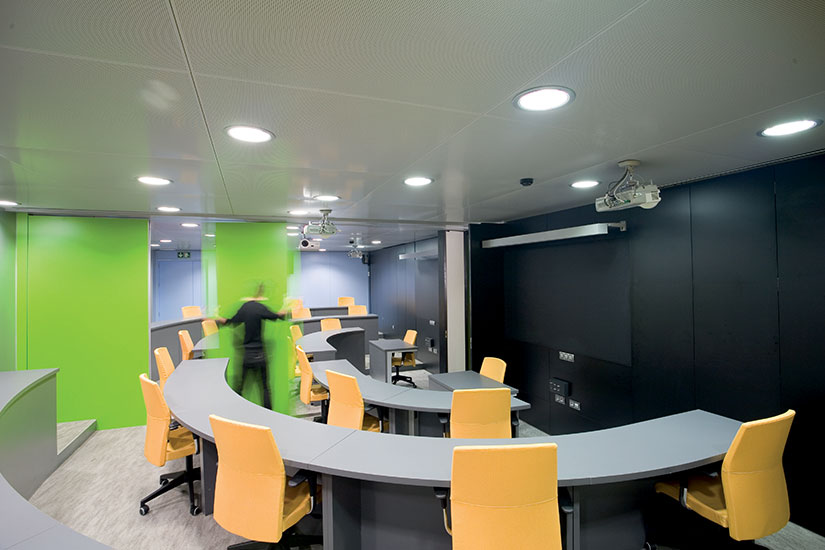 While the rest of the floors of the building form part of the business centre, the first floor is occupied with offices and classrooms used for master's and postgraduate courses, which is why an expressly different design has been chosen. To this end, Younique® laminates have been used as cladding.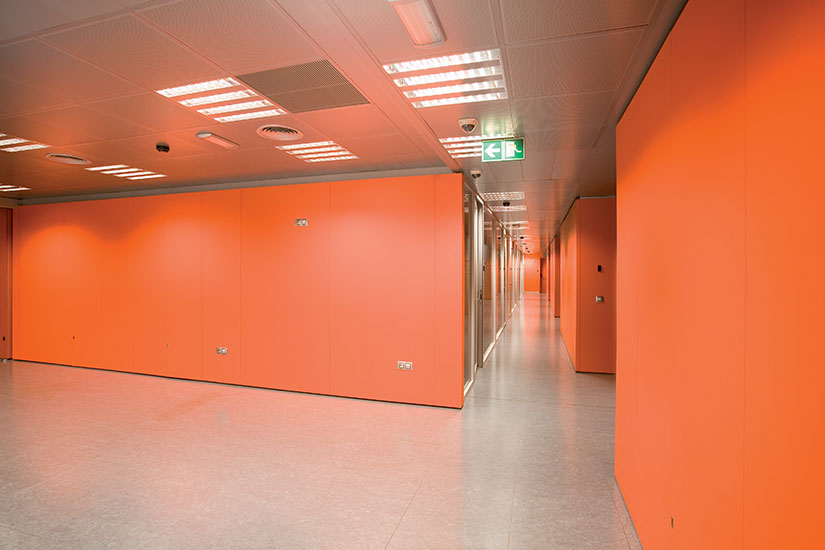 Using digital printing techniques, the Younique by Formica Group service offers a unique artwork facility with the ability to encapsulate any design onto Formica® laminate. Laminate featuring customised images and eyecatching graphics is perfect to create bespoke furniture, feature wall coverings, signage and much more.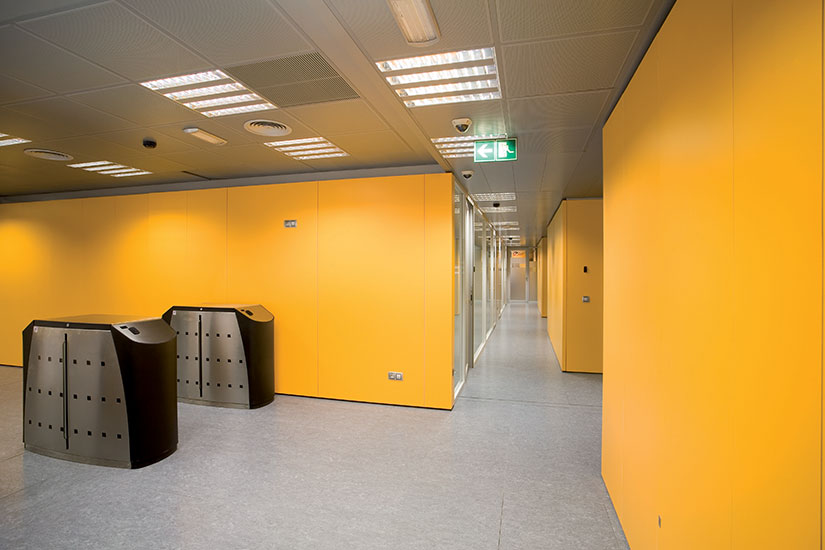 As an innovator and leader in the industry, the Formica Group is constantly working to provide exclusive offerings and surface materials for a wide variety of applications and market sectors. It offers highly decorative, hygienic and low maintenance surfaces along with a full specification and fabrication advisory service.