As good as gold: Formica® Laminate brings stunning designs to Allo Pneus
Formica® Laminate was specified for the interior fit-out of French tyre retailer Allo Pneus in Aix-en-Provence France.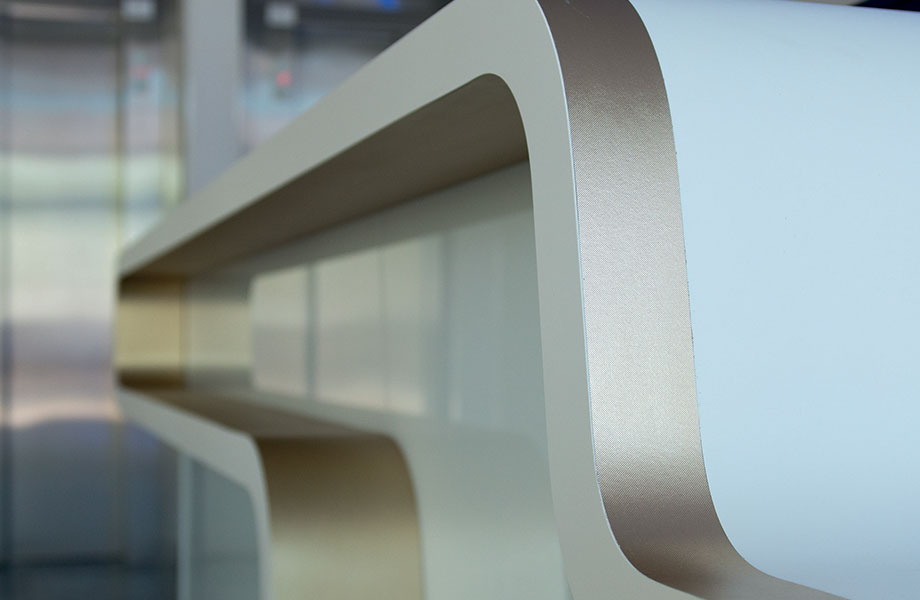 Red Dot award-winning texture Plex in Gold and Aluminium from the DecoMetal® range, and AR Plus® by Formica Group in White were used for the furniture and wall cladding to create a sophisticated and contemporary look.
Adding a touch of luxury, the radiance of natural metal colours combined with the white reflective surface of AR Plus bring a fresh and crisp feel to the reception area. Furthermore, the tactile quality of Plex enhances the simple glossy colour, allowing the designers to create a welcoming and professional environment reflecting the company culture and the brand identity.
Formica laminate is an ideal solution for high traffic areas such as receptions, ensuring that the corporate interior remains as impressive as the day it was installed. Durable and easily maintained, Formica laminate provides highly attractive surfaces where regular impact is a possibility.