Playtime at the Ronald McDonald House
Playtime at the Ronald McDonald House
Alongside Distributor Blok Plaatmateriaal, Formica Group sponsored interior solutions company Intos to make a children's playground area for the Ronald McDonald House in Leiden.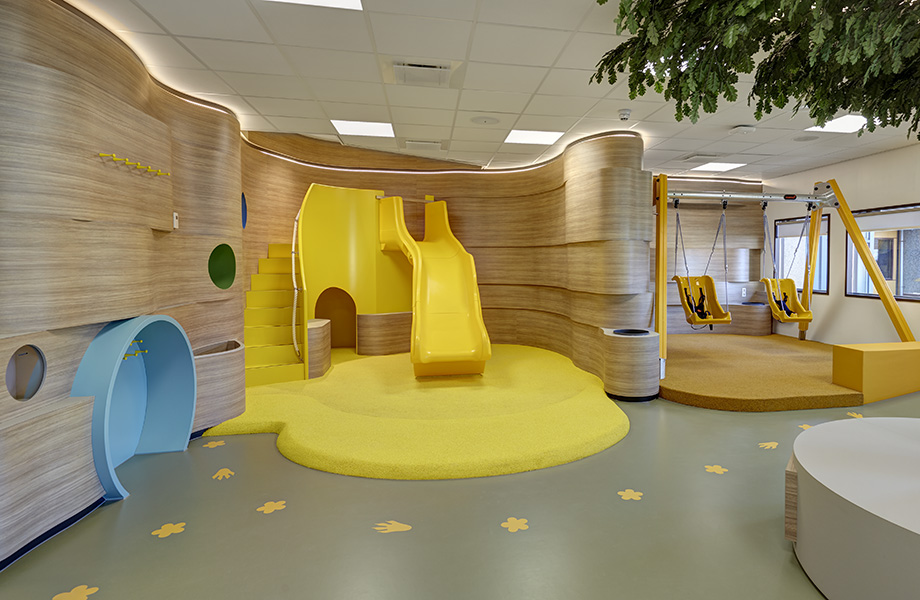 The Ronald McDonald House charity provides free 'home away from home' accommodation to families while their child is in hospital and often offers places for the children to play with custom made play areas. In 2018, the Leiden house opened the new play area next to the LUMC hospital, which features furniture fabricated using Formica Laminate from the main collection.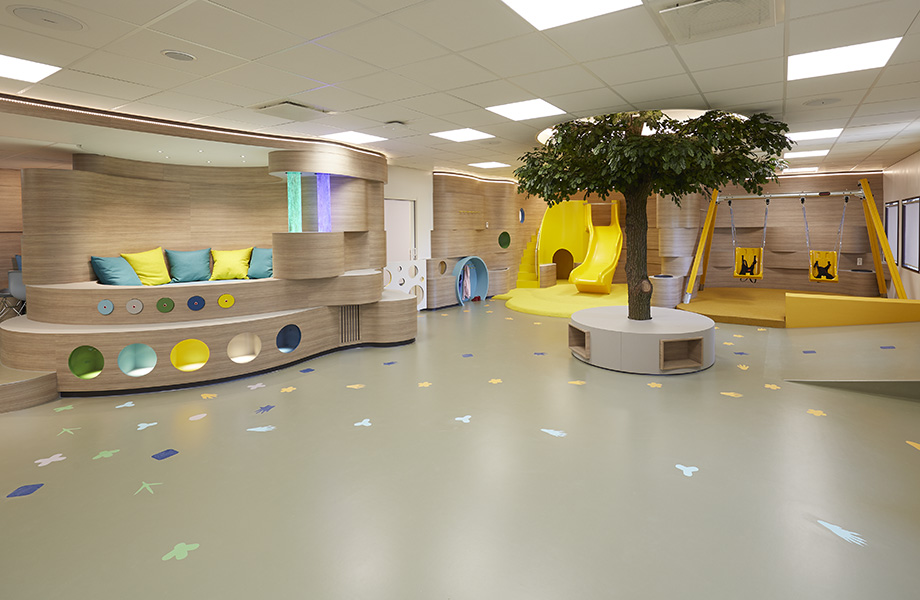 Formica Group decors in Mocca Firwood using Linewood texture and Iron in Matte58 are used to create fun curved wall panels, seating areas and furniture.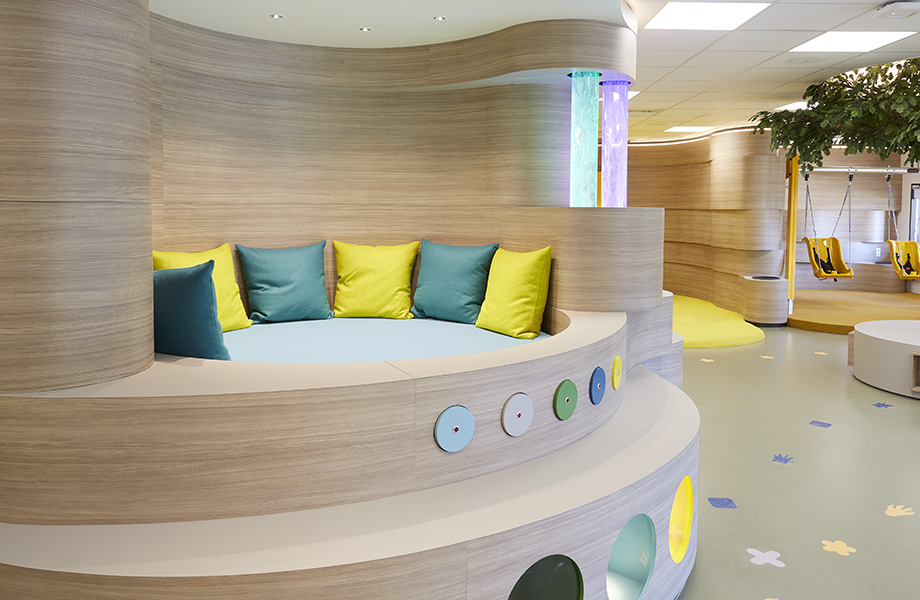 Formica Laminate was chosen for this specific project due to the durability, hygienic qualities and decors available. The properties of this high pressure Laminate allows for postforming, ensuring the curved elements of the design could be achieved exactly as imagined.