Where historic and modern architecture collide
Where historic and modern architecture collide
Whilst good design is about creating a balance between aesthetics and functionality, great design evokes emotions. Historic architecture and interior design represent a place in time that people connect with; a historic building has charm whilst modern designs have the ability to inspire.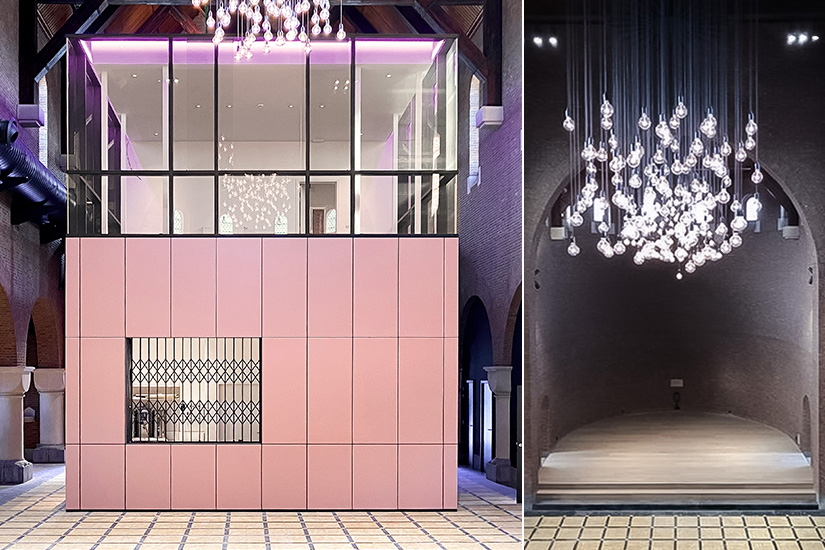 There are many occasions when architects decide to preserve a building and work alongside the original structure, mixing the old with the new can create a design that pushes designers to create solutions that they may not have considered if building from scratch.

In the village of Donk in Belgium lies the Sint-Antonius church, this piece of architecture was built in 1949 and is rumoured to be built on a pit made during a World War II bombing. Situated around 100 metres from the working-class houses in the village it was the ideal place to bring the community together. Unfortunately, the church fell on hard times and closed, later being used as a school until 2010.

Architects FCS architectenbureau saw the potential for Sint-Antonius to be a hub of the community again and in 2020 embarked on a project that would marry the old with the new.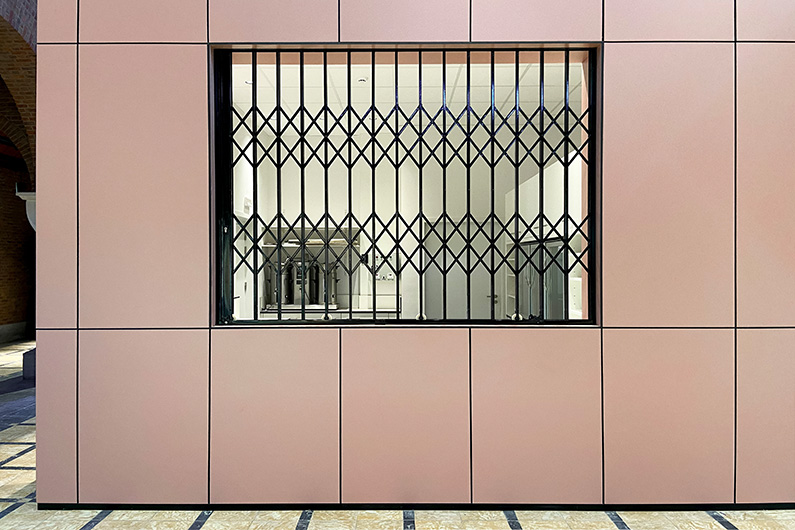 Taking the walls back to their raw brick, extenuating the high vaulted ceiling with black varnished beams, polishing the floor tiles and preserving the wall statues shows off the original building in all its glory, whilst modern materials were used to complement this stunning renovation. The architect selected Formica® laminate to create 'a building within a building' where the smaller meeting rooms are situated in the centre of the church. The durability and hygienic qualities of the surface lends itself to this project perfectly.

F8238 in Blush was used for a contemporary pop of colour. Backlit with complementary pink lighting and placed in front a huge waterfall lighting feature, this building offers the community of Donk a place to party, dance, meet, make connections and be together. In preserving the building FCS architectenbureau have kept the home of the community's memories but innovative modern additions create an opportunity for new ones to be made. A great design where old meets new.