Residential Texture Options for Formica® Laminate
Residential Texture Options for Formica® Laminate
Pairing the right texture with your Formica® Brand Laminate will help you enhance the look and feel of your new surface. Learn about the range of texture options available for countertops, cabinets, writable surfaces and much more.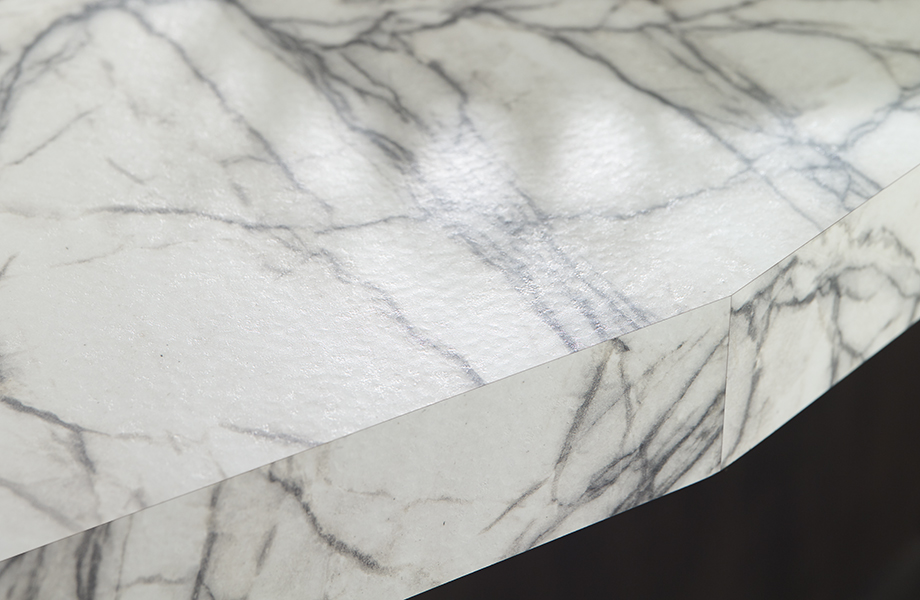 Surfaces with Just the Right Touch
All of our pattern-texture combinations have been carefully considered to bring out the most realistic aspects of the laminate pattern and help you create a memorable look for your space. As you learn about the different options, remember that some textures cross over into multiple application categories. You'll find that each selection will highlight your chosen pattern or color in unique ways while remaining highly durable and easy to clean.
Textures for Woodgrain Laminates
Texture is a defining characteristic of natural wood. When selecting woodgrain laminate, there are two textures that will add realism to the look and feel of the surface. Complementing a woodgrain pattern with just the right finish will add warmth and distinction to any space.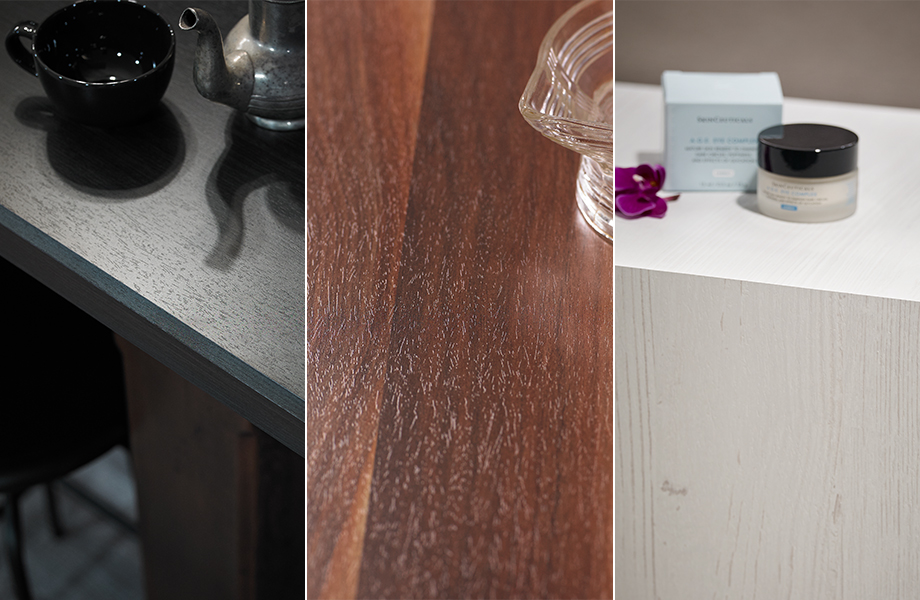 Natural Grain (-NG)
With low luster and medium pore design, this even-textured woodgrain finish adds just the right amount of expression to your surface.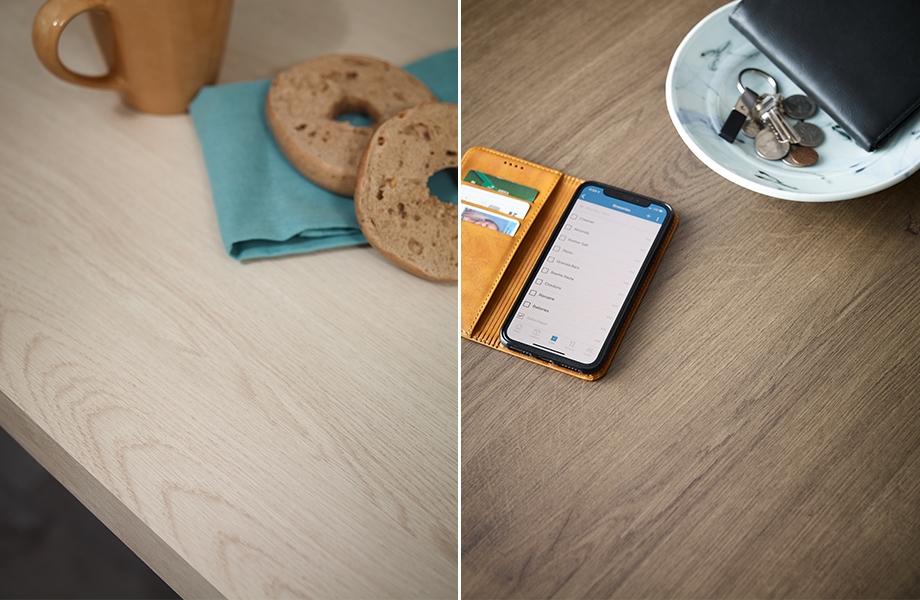 Pure Grain (-PG)
The textured straight-grain pattern of this finish adds dimension and depth to standard-range woodgrain patterns. It's ideal for oaks, ashes and other woodgrains with strong character and graining.
Textures for Stone Laminates
High-resolution scanning technology makes it possible to achieve the drama of exotic marble, premium stones and quartz on laminate surfaces. There are three definitive textures available for stone laminates that create looks similar to what can be achieved with more expensive options.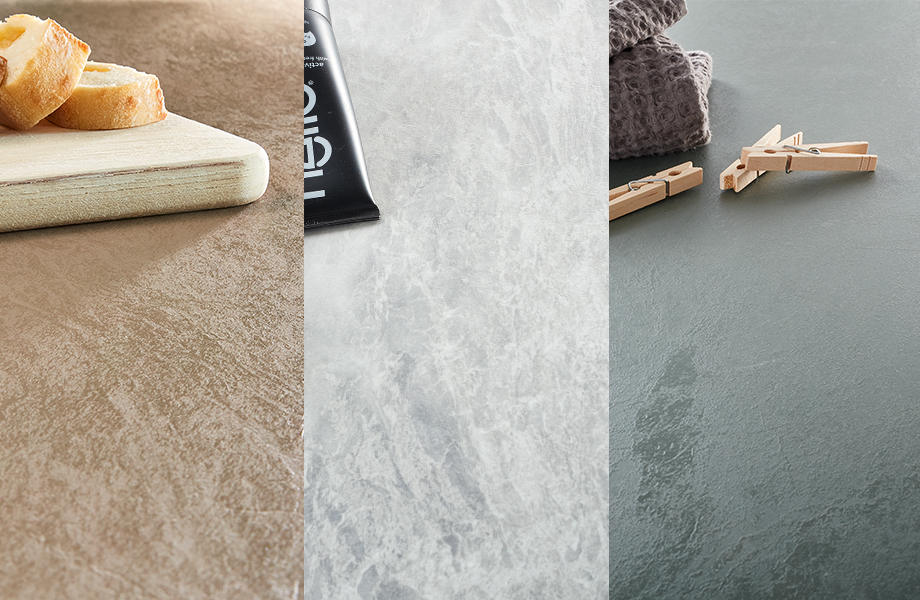 Monolith (-ML)
This large-scale flowing pattern offers an authentic stone feel combined with a matte visual that doesn't repeat in a sheet of laminate.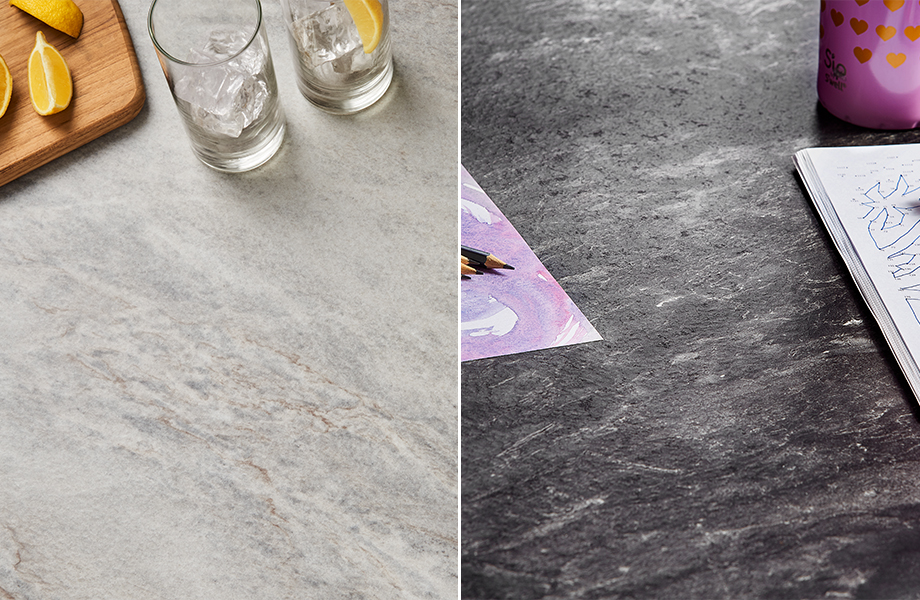 Scovato™ (-34)
This finish creates a low-gloss visual through its lightly textured, smooth-to-the-touch quality, evoking the appearance of honed stone.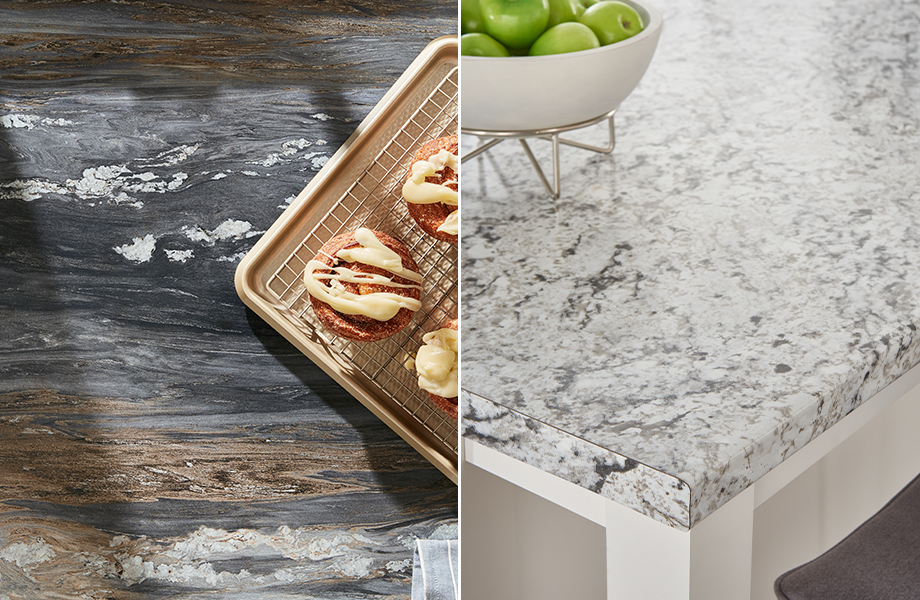 Etchings™ (-46)
This softly polished and etched surface is dappled with highlights from tiny fractures and fissures reminiscent of those found in natural granite and stone.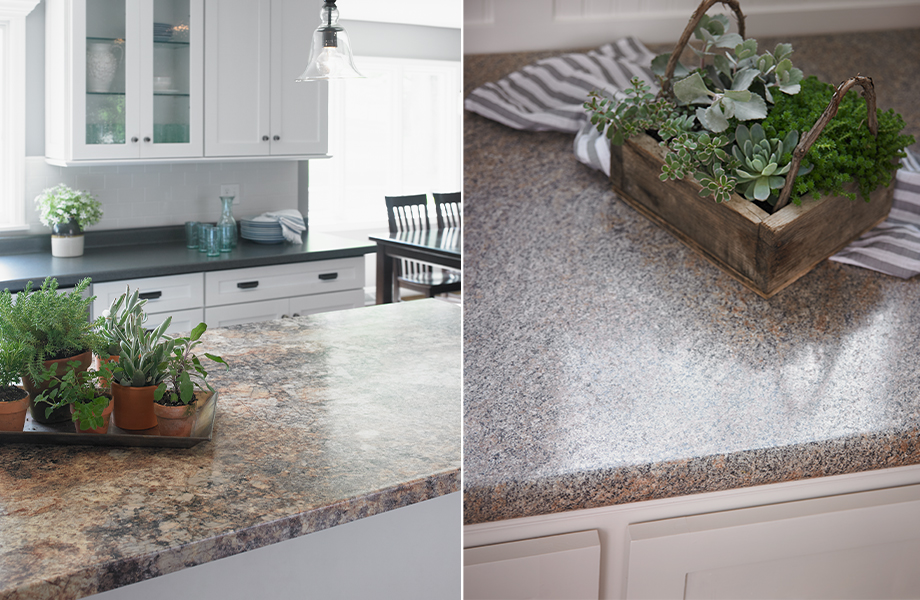 Radiance® (-RD)
As its name suggests, this texture's 3D holographic facets refract and reflect light. It features a shimmering finish penetrated with texture.
Universal Textures
These finishes are available across the entire line of solid color Formica® Laminate. Using depth and light, these textures deepen the appearance of color and pattern, elevating the final look. They can create sophisticated mattes and versatile, hand-rubbed qualities — and there is one designed exclusively for 180fx® Laminate.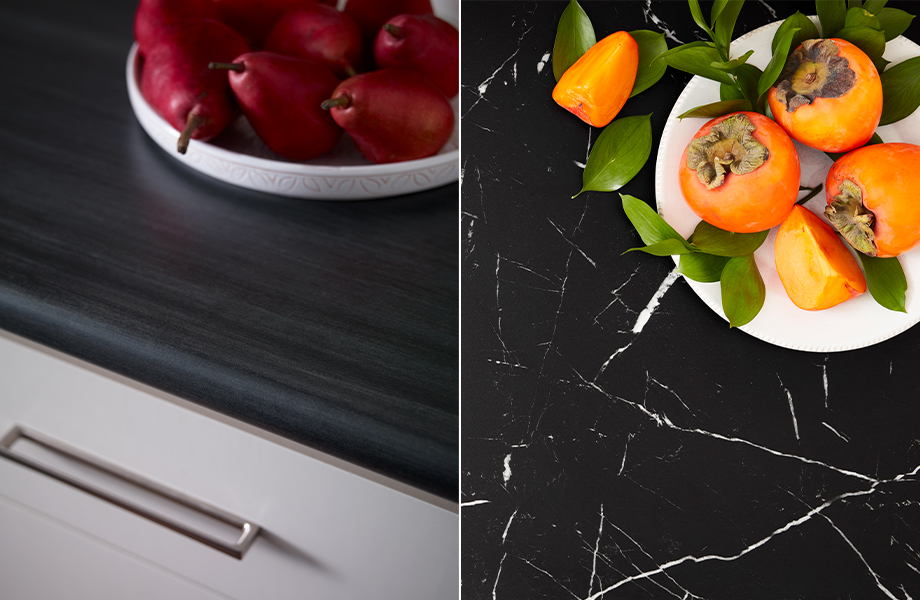 Matte (-58)
This is our core texture available on all patterns, solids and woodgrains. It imparts a warm, pleasing effect that enhances the beauty of color and produces great clarity and depth for any application.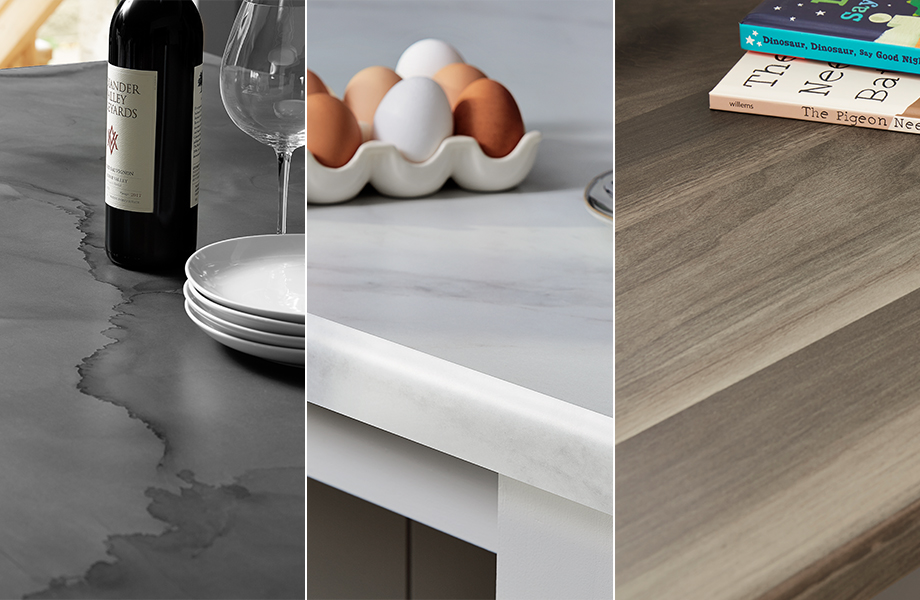 SatinTouch™ (-11)
Exclusive to the 180fx® Laminate Collection, this luxe matte texture features a silky, smooth-to-the-touch feel. This option enriches select designs with a sleek feel and understated sheen.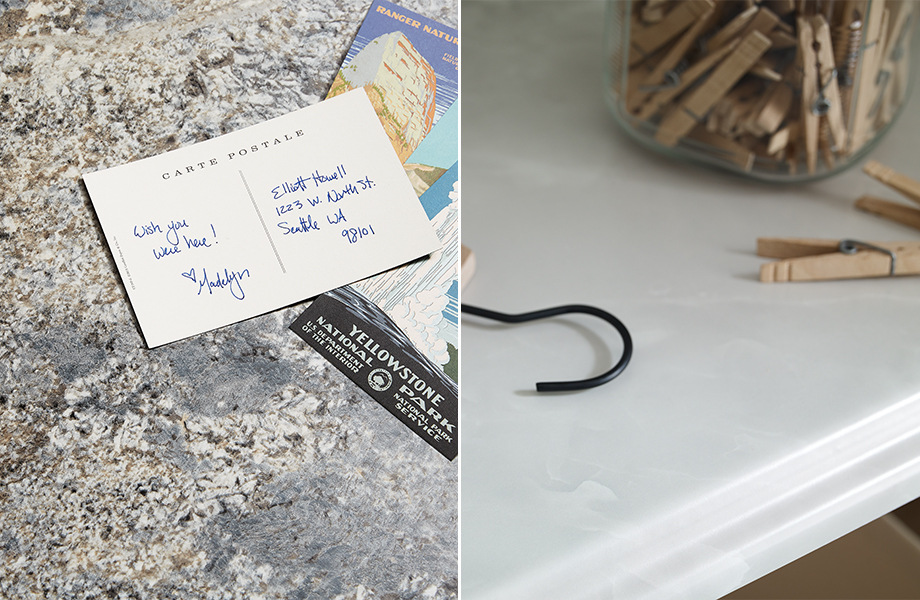 Artisan™ (-43)
Reminiscent of the hand-rubbed, oiled finish craftsmen use to produce fine wood surfaces, this texture is ideal for any pattern, wood or stone selection.
Textures for Writable Surfaces
Formica® Writable Surfaces enable you to personalize any space in your home. These stylish options can give you and your family a blank canvas for doodles, notes and more, with the added benefit of being easy to maintain.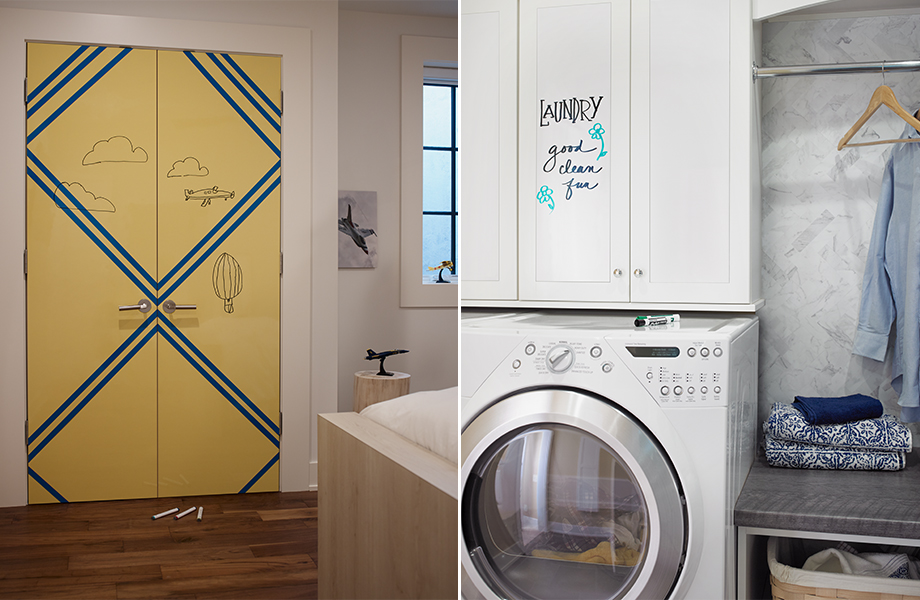 Gloss (-90)
The Gloss finish is ideal for applications that require maximum smoothness and light reflection. Use it to turn any Formica® Laminate into a dry-erase surface to add writable functionality to walls, cabinet doors and tabletops.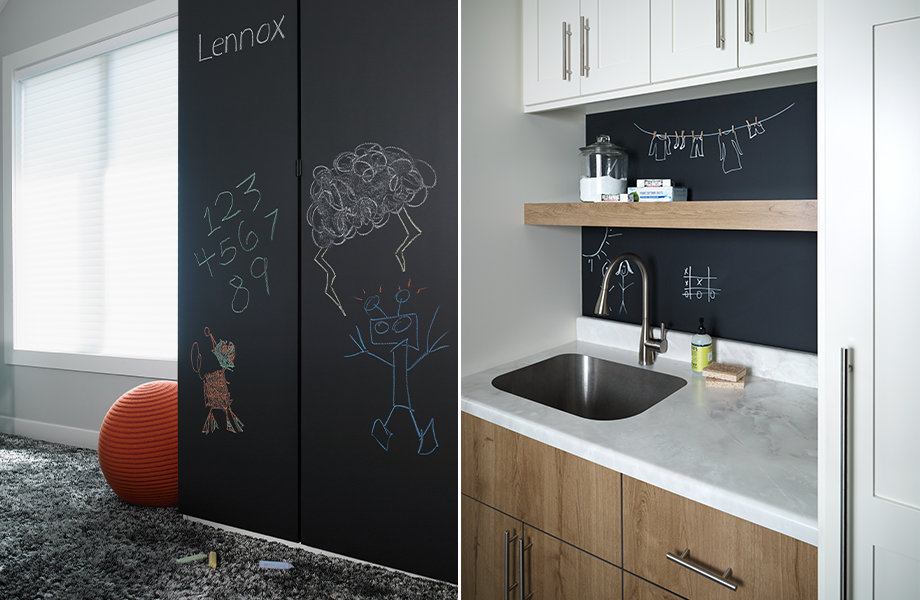 Chalkboard (-CK)
Skip the pitfalls of writable paint with a chalkboard finish perfect for walls and cabinet doors. This texture option is paired with Black ChalkAble™ laminate.