The submission deadline has passed. Formica Corporation's 2021 FORM Student Innovation Competition is now in the judging period. Stay tuned for further updates.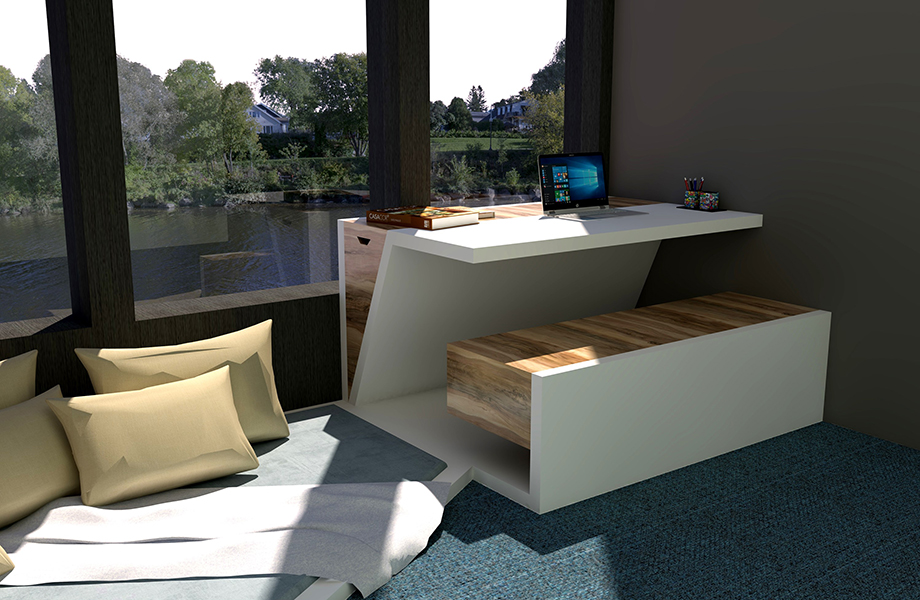 Architecture and design students are invited to submit a furniture design imagined for the next generation for a chance to win cash prizes and the opportunity to showcase their work at NeoCon 2021 in Chicago.
The 2021 FORM Student Innovation Competition will be open for entries Sept. 14, 2020 through March 12, 2021 (*The deadline for entries has been extended to Friday, March 19, 2021.*). Architecture and interior design students are invited to showcase their creativity by designing a furniture piece themed for Design for the Next Generation. This can be a piece for a learning environment, post-pandemic workplace or future-forward commercial setting. These designs must incorporate three different Formica® Laminate products, including at least one from the 2021 Specialty Collection.
Welcome to the 2021 FORM Student Innovation Competition
---
To enter:
1. Read the official competition rules
2. Download the submission form.
3. Submit all entry materials to [email protected] via email.
Submissions will be judged by an esteemed panel of industry and design professionals:
• Alda Ly, founder and principal, Alda Ly Architecture & Design
• Cheryl Durst, executive vice president and CEO of IIDA
• Cindy Allen, Editor-in-Chief, Interior Design Media
• Renee Hytry Derrington, Formica Managing Principal of Design
• Sarah Kuchar, owner and creative director, Kuchar
• Vern Yip, award-winning HGTV designer and author
The grand prize winner will receive a $2,000 cash award and the fabricated design will be displayed at NeoCon 2021 in Chicago. The second place winner will receive $1,000 in a cash prize and third place will receive $500 with both design renderings shown during NeoCon 2021. The top three winners will all be invited by Formica Corporation to attend NeoCon for a chance to network with industry professionals and get a taste of the design community.
About the Competition:
The FORM Student Innovation Competition is a modern take on the original "FORM: Contemporary Architects at Play" challenge, held by Formica Corporation in 2008. Ten world-renowned architects, including Zaha Hadid, Michael Graves, Bernard Tschumi and Massimo Vignelli, constructed new works of art from Formica® Brand products.

Here are the winners of the 2020 FORM Student Innovation Competition, who designed pieces within the theme of Blurred Lines: The Intersection of Nature and Technology:

Grand Prize Winner
Alexandra Clement, "Origami"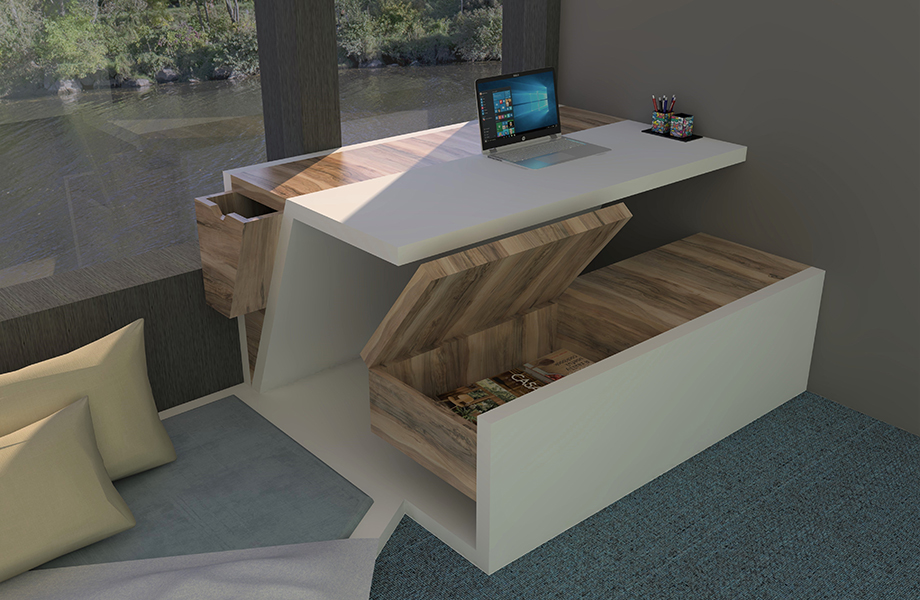 Second Place
Jacob Ethier, "Post-Industrial Bookshelf"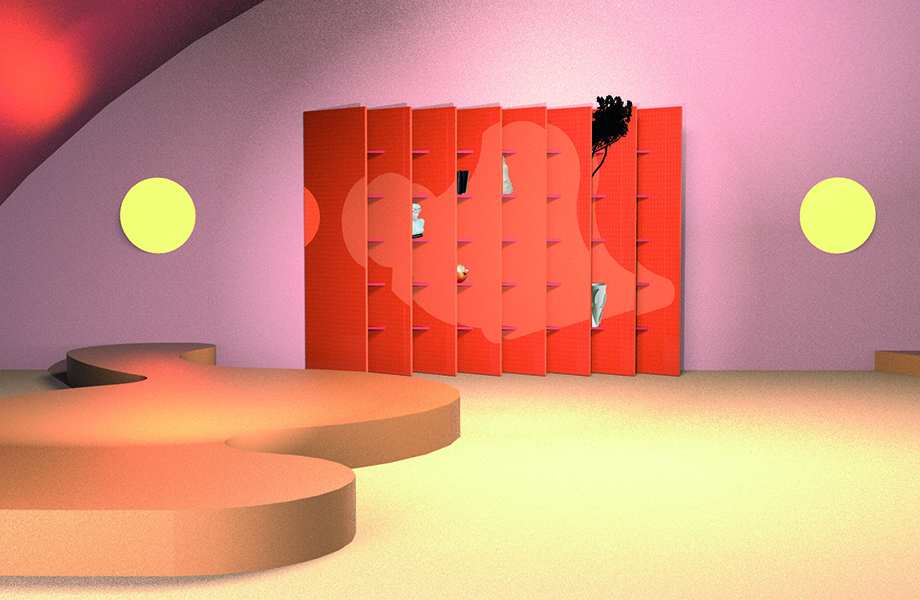 Third Place
Jessica Reid, "The G-Table"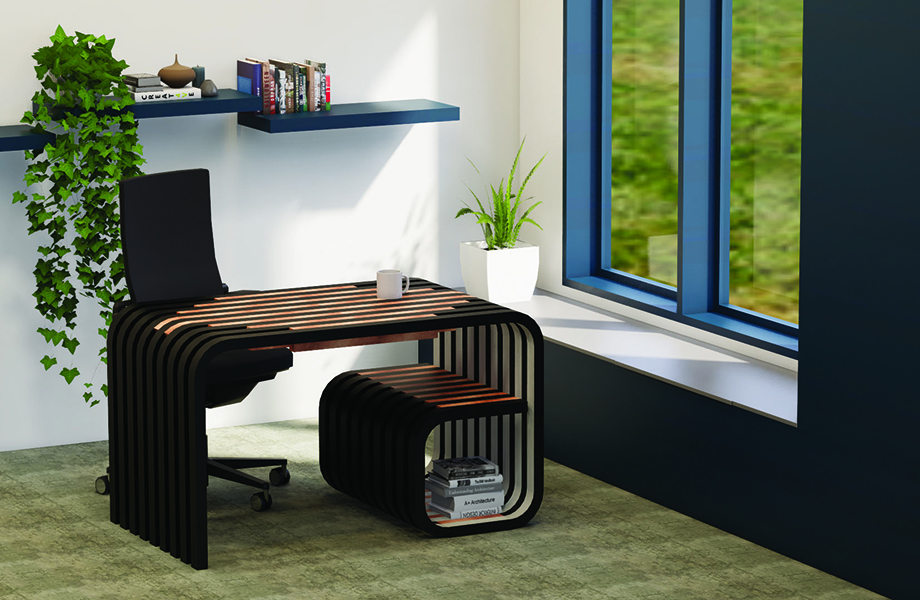 Below is a gallery of the winning entries from previous years of the FORM Student Innovation Competition.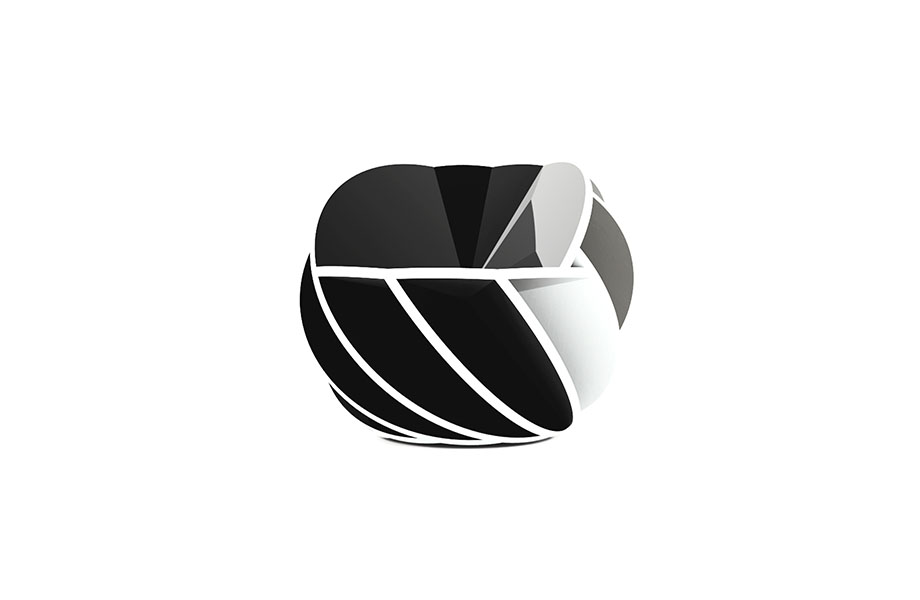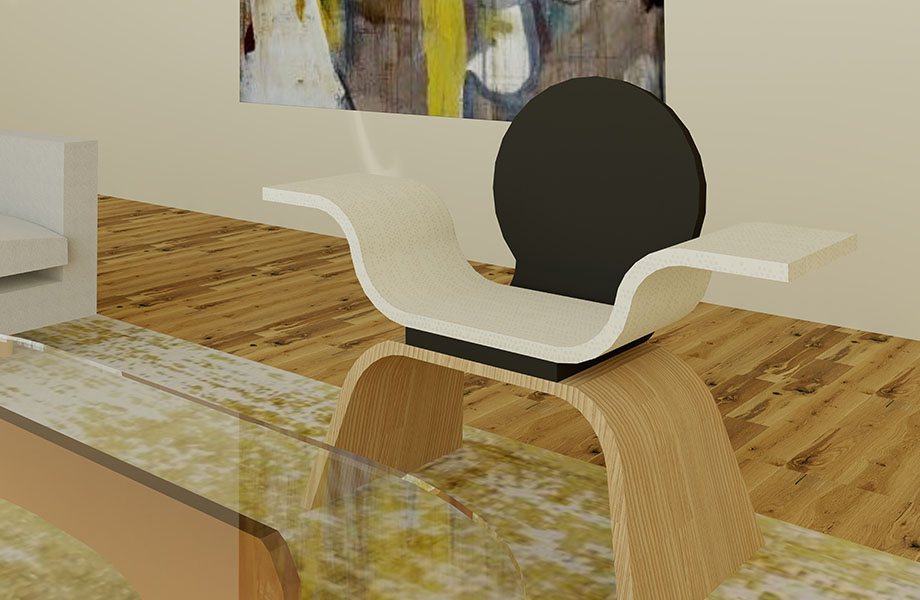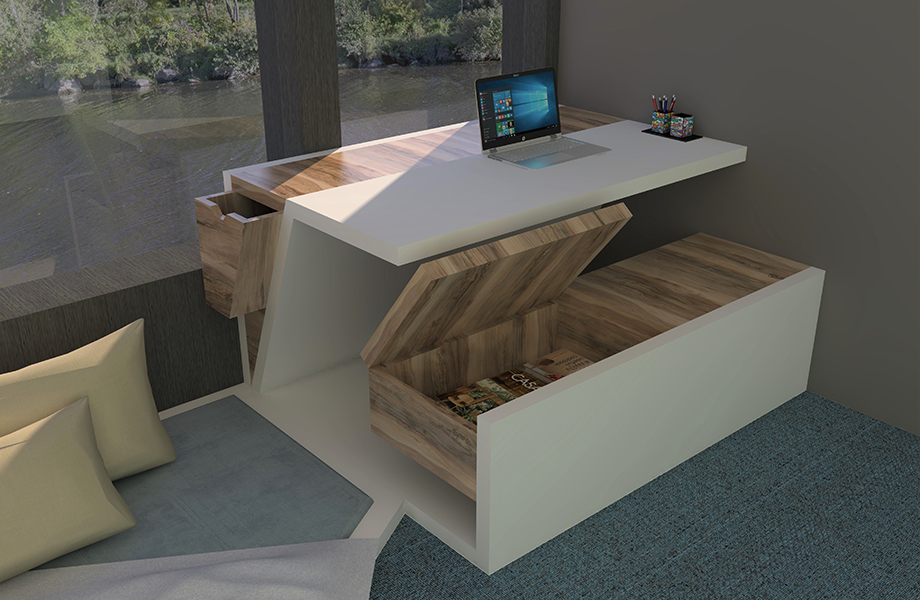 Learn more about Formica Group's history and how the product is made: