Our Social Commitment
Formica Group has a proud heritage, supported by a strong brand.
Formica Corporation's Compliance Statement for the California Transparency in Supply Chains Act
As set out in Formica Corporation's (Formica) Code of Conduct, Formica operates with the highest ethical standards in all aspects of its business, including sourcing and supply chain practices.
We rely on trusted suppliers with whom we have well-established relationships.
We expect our suppliers to share our strong commitment to ethical business practices – to comply with all applicable laws and regulations and to ensure that their operations are free of concerns relating to slavery and human trafficking.
We continually evaluate and update as appropriate verification, auditing, training, certification and internal accountability policies to address the standards embodied in the California Transparency in Supply Chains Act.
Green design
As a global manufacturer, the environment is an important factor in our daily manufacturing and distribution decisions. Formica Group is committed to safeguarding the Earth's natural resources by using paper from recycled sources and sustainable softwood forests.
Paper accounts for approximately 70% of a laminate sheet's composition, and therefore our procurement policy is one of sourcing raw materials from responsible vendors using managed renewable sources. In addition, we have responded to the global need for green design and sustainable materials. Our Reclaimed Denim Fiber, Tinted and Tonal Paper Terazzo and Black and Natural Recycled Kraft laminates all contain recycled materials. In our Solid Surfacing line, Formica Group was the first major solid surfacing manufacturer to create a range of recycled products using both post-industrial and post-consumer waste with the e Series by Formica Group in 2013. Today, our Renew Series of Solid Surfacing contains a minimum of 10% pre-consumer recycled content.
GREENGUARD® certification has been achieved worldwide for all of our manufacturing plants. Formica® products are therefore entitled to carry the GREENGUARD Indoor Air Quality Certified® label, which signifies that products contribute minimally to chemical emissions and help create healthier indoor environments.
This achievement provides assurance to architects, designers, developers and other purchasers, wherever they are located, that Formica® Brand products are healthy options for workplace or domestic environments.
We recognize that in today's world, things do not stand still. We strive to continually develop and evolve to provide the products and service that our customers need.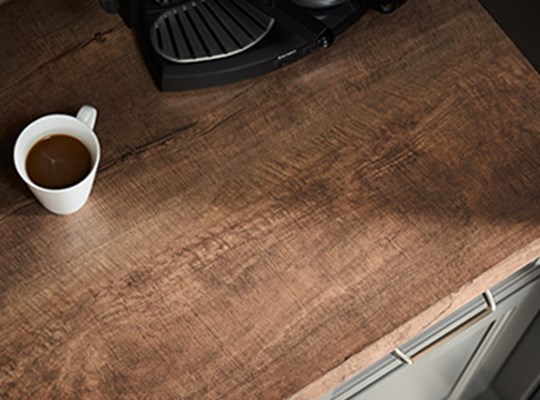 About Formica Group
Formica Group is a leading provider of branded, designed surfacing solutions for commercial and residential customers worldwide.
Who We Are, What We Do
Formica Group, the inventor of laminate, has been surfacing spaces for 100 years.