Kolho, a collection of tables and chairs inspired by the moon
Together with Matthew Day Jackson and Made by Choice we presented Kolho, a collection of tables and chairs inspired by the moon at Salone del Mobile, 2019.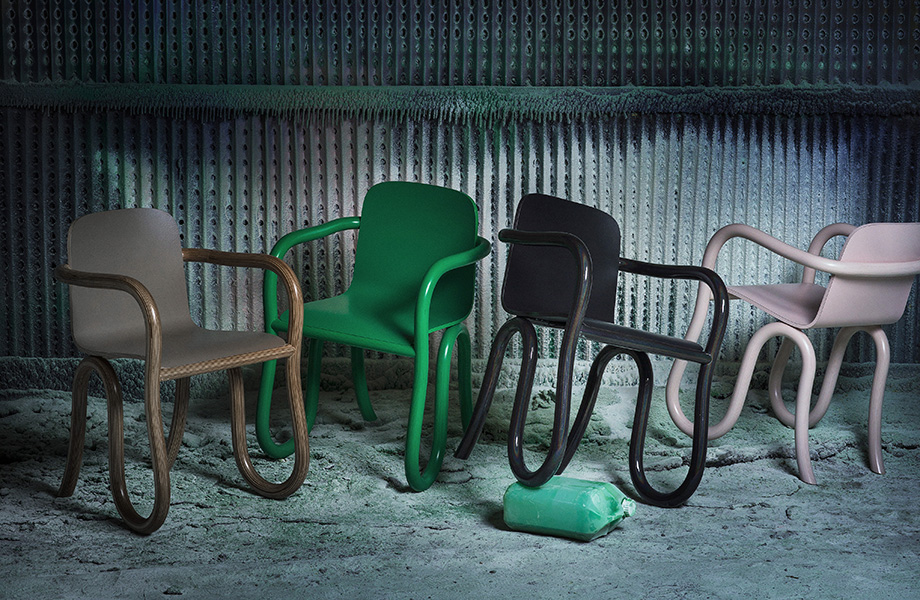 During Milan Design Week 2019, we teamed up with renowned artist Matthew Day Jackson who presented a highly distinctive collection of furniture, in collaboration with Finnish contemporary design company, Made by Choice.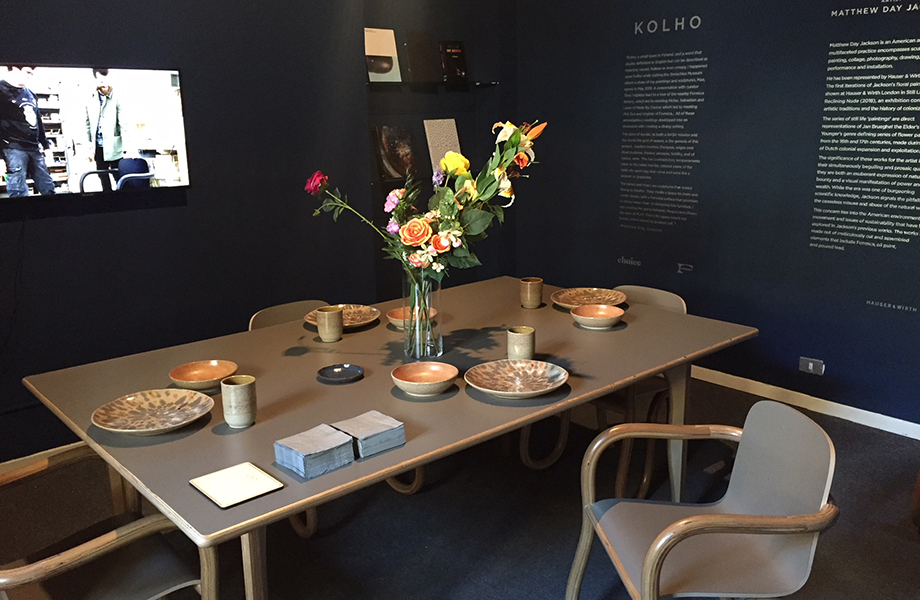 The collection, titled Kolho, after the Finnish town that first inspired Jackson, comprised of a series of dining tables and chairs juxtaposed with a series of the artist's well-known, exquisite flower paintings. For the table and chairs, Jackson designed his own Formica® surface that replicates, to scale, the surface of the moon. He has created the paintings using lead, scorched wood and Formica® laminate, evoking Jan Breughel the Elder and Younger's genre-defining floral works from the 16th and 17th centuries, made during a time of Dutch prosperity, colonial expansion and exploitation. Presented with the artist's gallery, Hauser & Wirth, the paintings provided a backdrop and foundation for the viewer to engage with the deeper meanings of the Kolho collection.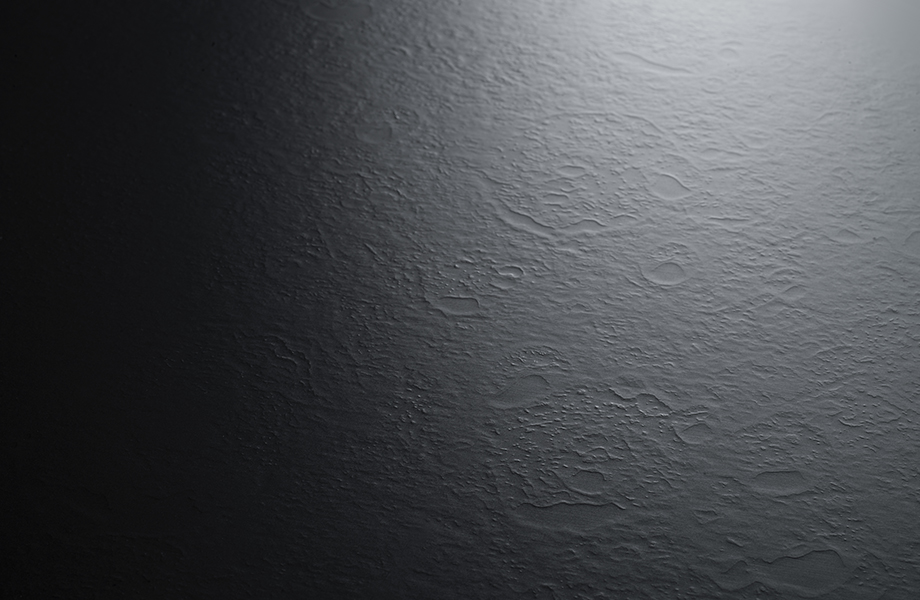 Kolho was born from serendipitous circumstances when Jackson visited Finland in 2018 in preparation for a show at the Serlachius Museum (opening May 2019). While there, Jackson was interested in seeing the Formica® factory located in Kolho. The laminate material is of special significance to the artist, as a memory of the tabletops and kitchen cabinets of his childhood, and as a material central to his artistic practice (featured in the paintings on view.)

During this visit, he realised that the town had greater connections to the themes of space and mechanics in his work: Kolho was the birthplace of James Vehko (aka Jalmari Vehkomäki), an emigrant to the USA and designer of the first Ford Motor Company all-metal automobile body, after the Model A. Vehko's son, also from Kolho, became head of Chrysler's Space division.

The trip to Kolho quickly led to logical collaboration between Jackson and ourselves. Those familiar with Jackson's artistic practice will see this collaboration as inevitable – not just for his long history using artwork and interest in community engagement. Together we have developed bespoke steel press plates to create a textured laminate at 80 microns in depth that is a scale representation of the surface of the far side of the moon. This texture is derived from images taken from NASA's Lunar Reconnaissance Orbiter in 2009, launched in honour of the 40th anniversary of the Apollo 11 landing. Kolho's debut will coincide with the 50th anniversary of this landing.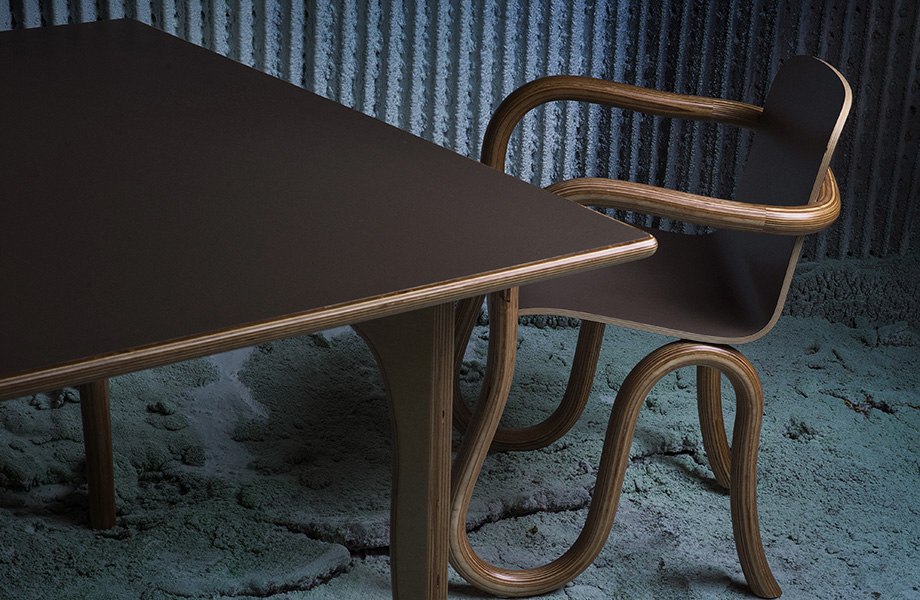 Jackson's interest in the moon landing features widely in his artwork, and speaks to ideas about colonisation and human ambition, at whatever cost. The connection between a table top and the surface of the moon is a poetic one, relating our everyday needs to our wildest dreams becoming real. As Jackson puts it:
"As we explore the world and universe around us, we are peering deeper into our own reflection. We seek not the world outside, but rather, proof of our own existence. And as we search further, we delve deeper into the terrain of our collective selves."
Serendipity prevailed yet further when Jackson met Niclas Ahlstrom, a relative of Maire Gullichsen (Ahlström) founder of Artek with Alvar Aalto. His family company Ahlstrom (pulp and paper www.ahlstrom.com) also owned the Iittala and Karhula glass factories giving him a remarkable design pedigree. Now with his own contemporary furniture company, Ahlstrom agreed that he and Jackson should create a collection of furniture that would also utilise the Formica® laminate design Jackson developed from the nearby plant – and so Kolho was born.
Discover more about our collaboration with Matthew Day Jackson.