NEW Axiom<sup>®</sup> Collection | our favourite worktop designs
NEW Axiom® Collection | our favourite worktop designs
Our Axiom® Collection is better than ever. Relaunched with 10 curated palettes, 50 designer worktops and 18 feature splashbacks, its distinctive designs will prove a hit for years to come. We caught up with Nina Bailey, our UK Design Manager, on the story behind some of our favourite designs in the new collection.
The new-look Axiom worktop collection combines high performance, durability and striking design. After an extensive research and development process, we've refined the range to produce a selection of premium kitchen worktops offering unforgettable and distinctive styles that are perfectly suited to modern-day living.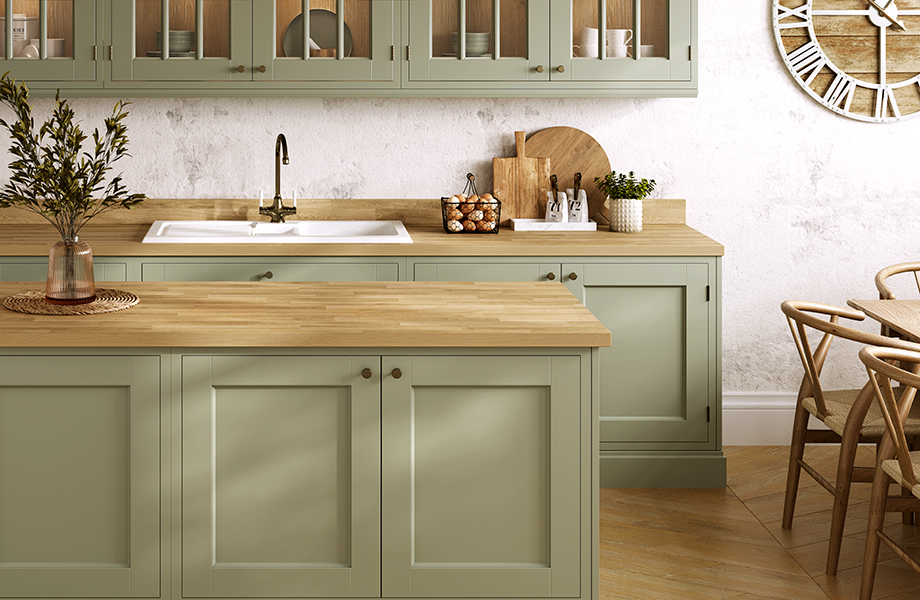 Wonderful woods
Axiom worktops lean heavily on a natural world influence, with the stunning woods collection expertly curated to provide options for both bright and dark palettes. When it comes to getting the authentic look, there's only one place to start.
"The rustic featured woods set this range apart," says Nina. "Their intricate knot details, saw-cut marks and even burn effects really bring the wood to life and add more style to the grains. Fresco Oak, Beached Wood, Ravine Wood and Charred Timber all show these unique details."
She adds: "We also know blocked woods are still incredibly popular. We wanted to develop some more neutral colourways. We've got two new oaks, the Danish Block and the British Block. They're butcher-block style, slightly greyed off and very authentic-looking woods that can be used in contemporary or traditional settings."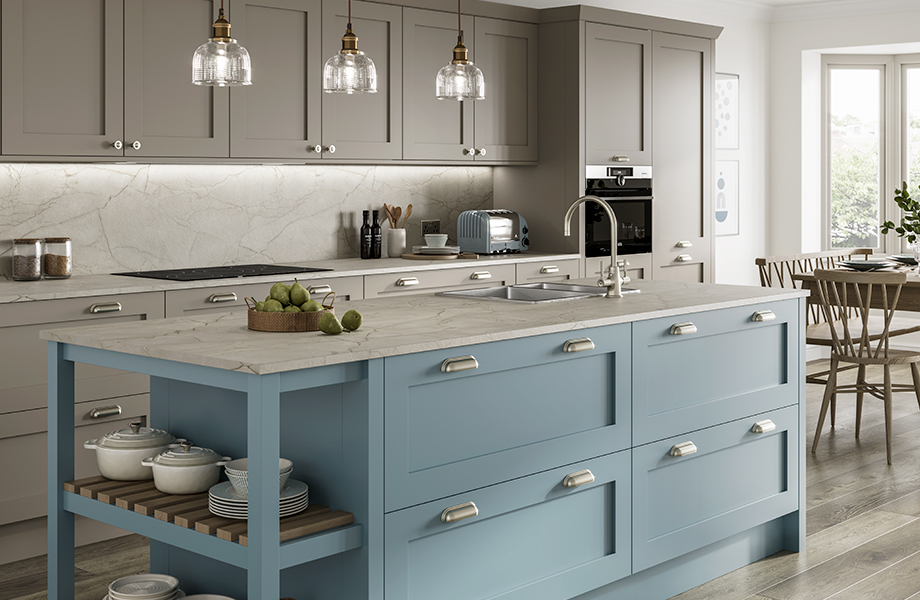 Stunning stones
Two new stones have been added to the contemporary stones selection, bringing cool, natural drama into the heart of your home.
"Sierra Carnico is a beautiful and subtle veined marble," says Nina, "while Kirkby Slate moves away from jet black slate into a dark grey hue. It also has a simpler structure, making it more contemporary and modern.
"Nero Marquina is a really large scale, dramatic marble into our classic stone collection. In this monochromatic palette, it shows how to be bold and striking."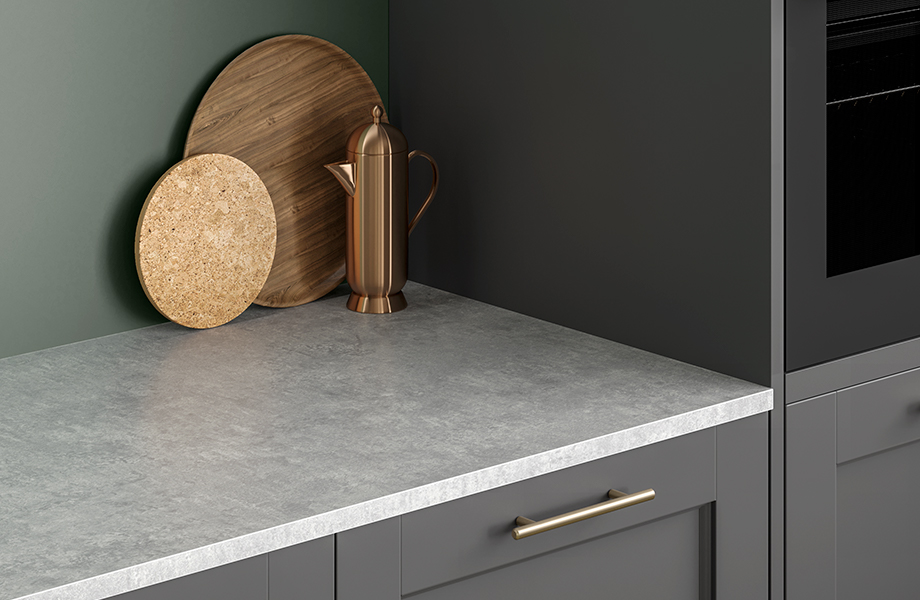 Cool concrete
Elsewhere, a new concrete section offers a modern and urban option to those looking for an industrial finish.
Nina says: "Elemental Corten has a slightly orange tone and links closely with an oxidised copper effect. We've also got Elemental Concrete, which is a more traditional concrete colour with cloudy grey hues running through it. This is what I'd describe as a hybrid product. It can look like a concrete, a metal or a plaster. It's an all-rounder that will adapt to how you want it to work."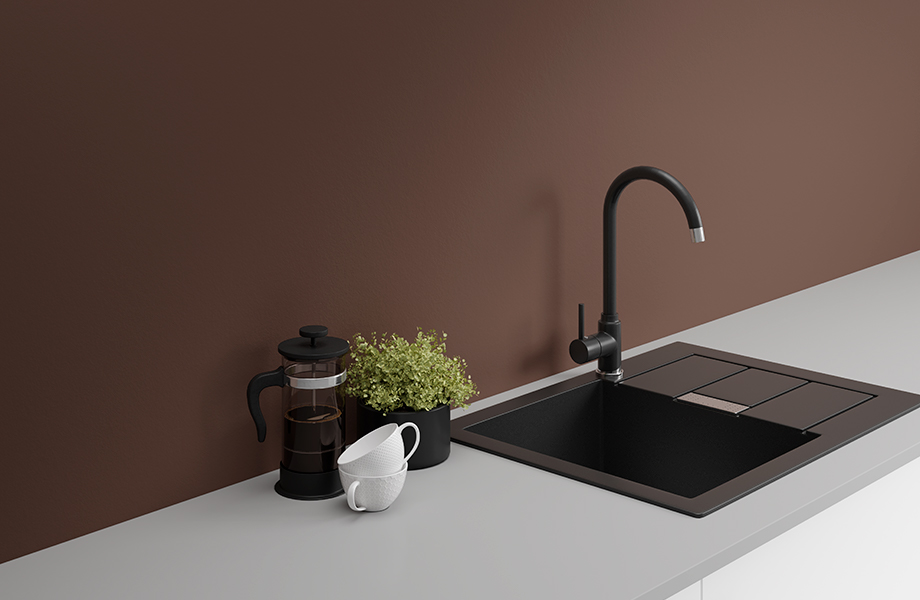 Special splashbacks
Finally, 13 new feature splashbacks in vibrant on-trend and tonal decors give you the opportunity to create an eye-catching finish.
Nina says: "We've got a variety of colours. In terms of the blues, greens and warm tones, they're all slightly more muted. The blues are dark jewel and deeper midnight tones. The greens are there because people are seeing the advantage of having green in the home and how that links to nature so perfectly. And then we have the warm colours of the Henna and Blush, which are really fashionable hues. We see them becoming a lot more popular in the near future."