Incorporating green into your kitchen
Incorporating green into your kitchen
Tones of Green have undoubtedly taken the forefront this year in kitchen design palettes and pushed the moody blue tones from the top spot.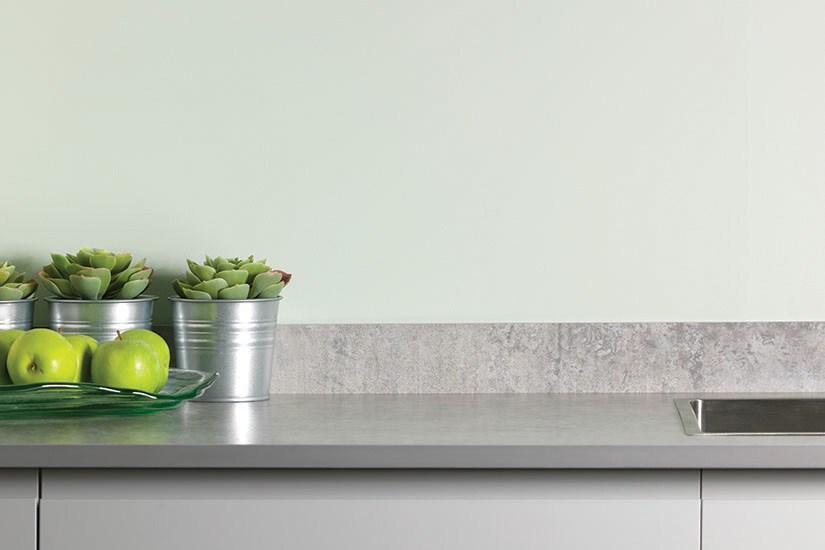 We have seen the usage of green blossom over the past five years within various sectors, from discovery of biophilic design and the wonderful health benefits that greenery and all that surrounds this theme can do to increase mood and energy.

Nina Bailey, European Design Lead at Formica Group always has an eye on the developments within the world of design and pattern.

"Now with this trend reaching home-owners, we see that consumers are naturally becoming more drawn to tones of colourful nature and becoming more aware, if even subconsciously, how green can impact on their wellbeing."

Spanning the colour spectrum from warm, mellow sage through to rich, vibrant racing green, it is an ideal base colour, allowing you to create a kitchen space that looks and feels as individual as you are.

The Axiom® by Formica Group collection was inspired by nature. Here are three curated looks to inspire your kitchen project.

1 - Go Classic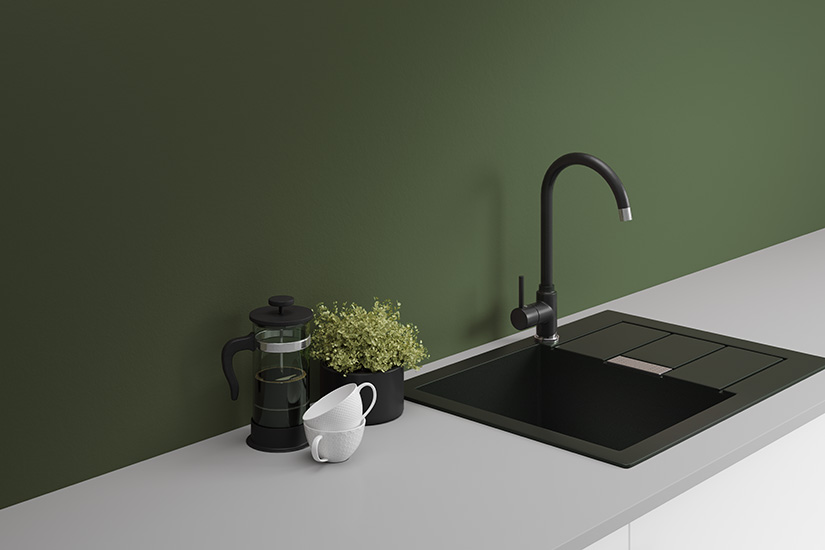 For a statement splashback the Fir Essence solid colour splashback created additional texture and interest, paired with our Fog Essence 22mm square edged worktop.

2 - Go Country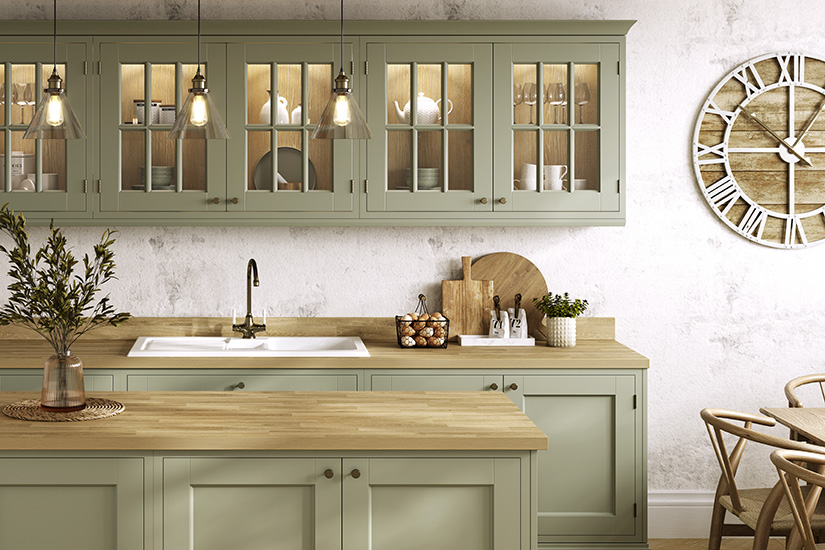 For a classic country feel, we have paired our classic British Block worktop with sage green. This relaxed and calming space has been created by carrying the warm woods surfaces across the floor, furniture and accessories, while the sage green kitchen cabinets provide an understated accent of colour.

Look 3 – Go Contemporary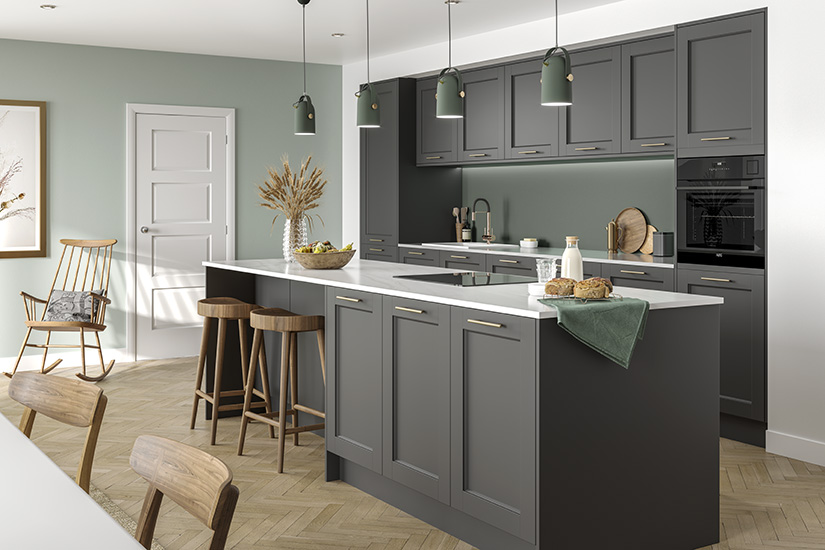 The Green Slate Essence splashback adds a pop of colour to this kitchen which features dark grey cabinets and a stunning White Painted Marble 22mm Island worktop creating a clean, crisp design.

To get more inspiration for your kitchen project view the full Axiom® by Formica Group collection here.