5 Ways to style & accessorise a monochrome kitchen
Embrace the monochrome. With a nod to the modern Skandi look which is still a key trend in interiors, use simple silhouettes and geometric textiles.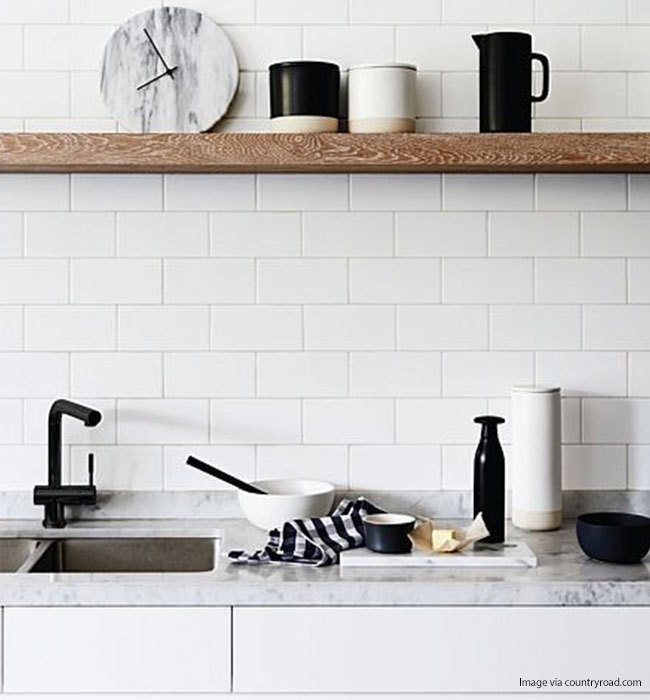 Introduce a natural wood. This can be a big piece such as using an oak worktop, or a small accessory such as a bar stool or collection of chopping boards, this brings an organic element to the look.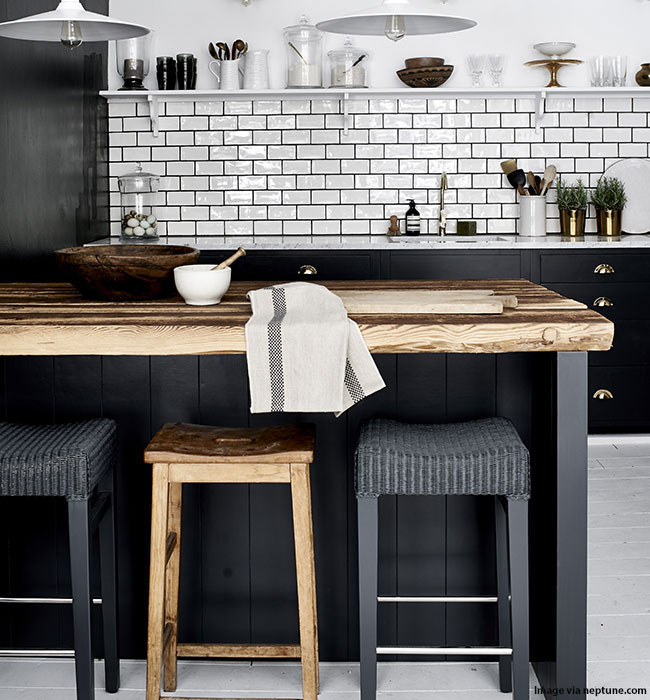 Add a key accent colour - and use sparingly, such as a fresh green. A couple of bar stools and a row of green glassware, mixed in with a display of fresh herbs is a nod to colour without it being overbearing.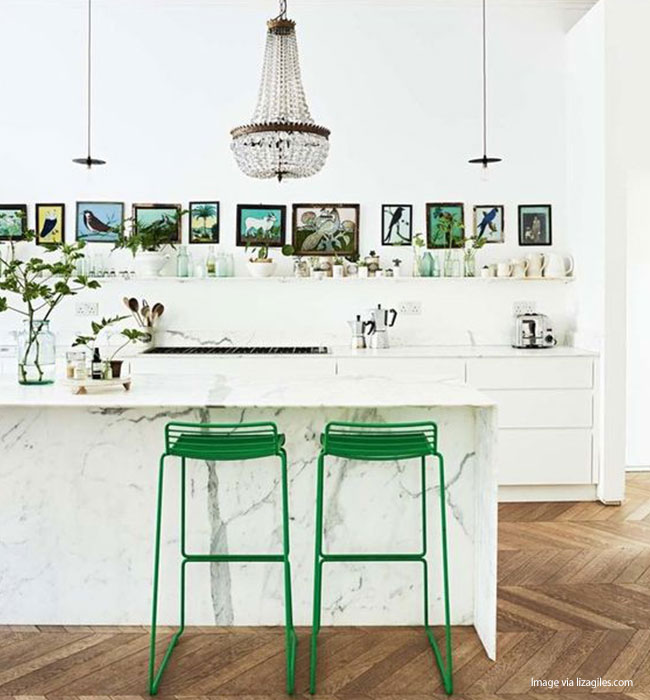 Bring in a hint of metallic - with a brass tap and handles, and gold plated lighting, a hint of the metallic against a white and grey kitchen adds a nod to the lux look without making it feel too bling.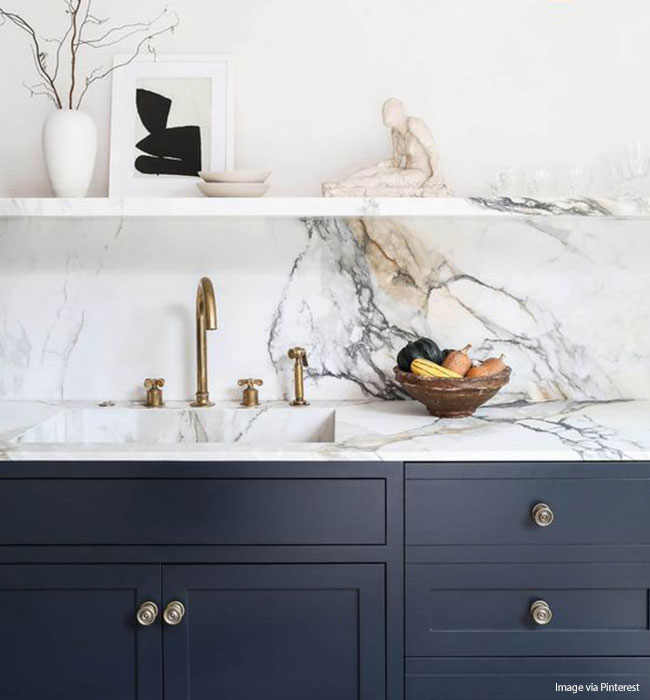 Stick to one tone, use the same shade of paint colour, worktop and kitchen cupboards and add accessories with the same tone, artisanal pottery, and aged copper complement this look.