Design Story: Sugar Glass
Design Story: Sugar Glass
Inspired by the beauty of experimental glass-making, this ethereal pattern reflects softened, translucent pieces of reclaimed blue-gray glass floating in a sheet of opaque white glass.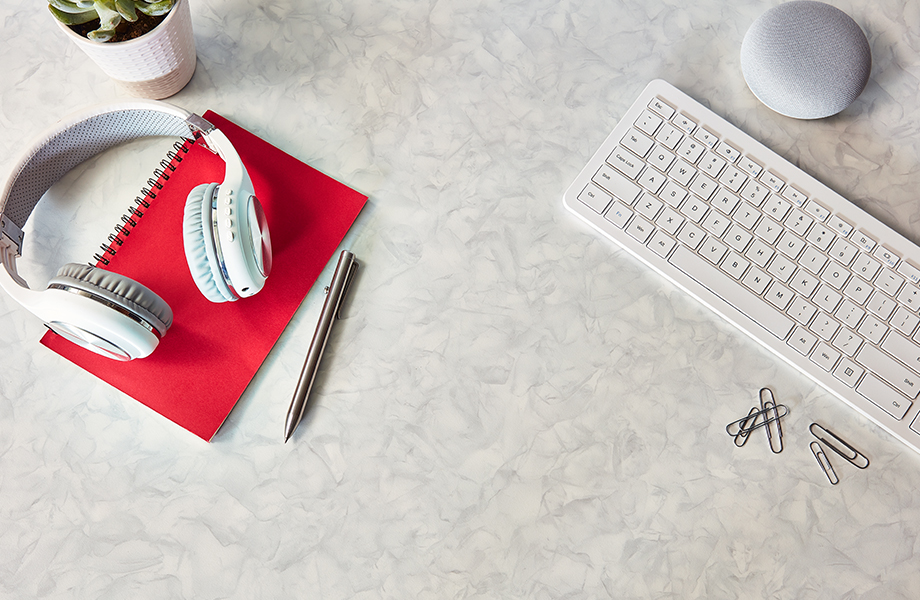 Moving Beyond Stone Looks
The Formica Design Team works with designers, homeowners and tastemakers to learn about the types of materials making creative inroads into both residential and commercial spaces. Residential Design Lead Gerri Chmiel was curious to explore patterns that offered a counterpoint to stone looks such as granite and marble. Glass came to the forefront, and the journey of crafting what would become the Sugar Glass pattern began.
Experience the design story of Sugar Glass, as told by Senior Design Manager Gerri Chmiel.
---
The Unexpected Beauty of Broken Glass
Sugar Glass was inspired by a lighting manufacturer that makes hand-blown globes for their fixtures. In looking for a way to recycle glass that invariably gets broken during manufacturing, this company partnered with a glass-making school to create sheets of fused, reclaimed glass using scraps that would otherwise have gone in the trash.

The first step in developing this pattern was finding the right artwork – the sheet of glass – to scan as the foundation. But we didn't want to copy someone else's work; we wanted to use it for inspiration. This was easier said than done. Fusing glass requires temperatures to reach 1490 degrees Fahrenheit, meaning this wasn't something we could take on ourselves. We had to get creative to develop our own pattern that looked like fused glass.
Finding the Perfect Combination
At first, we just scanned recycled glass shards, but the resulting image was too harsh, and the edges looked sharp. This led us to experiment with different materials that the glass could float in to soften the appearance of the edges.

The magic happened with a combination of water, milk and sugar. The milk acted as an opaque sheet of glass, and the recycled chips became translucent. The mixture also softened the look of the edges, making the shards appear more like worn sea glass softened by tumbling in the waves and sand.

Sugar Glass was born.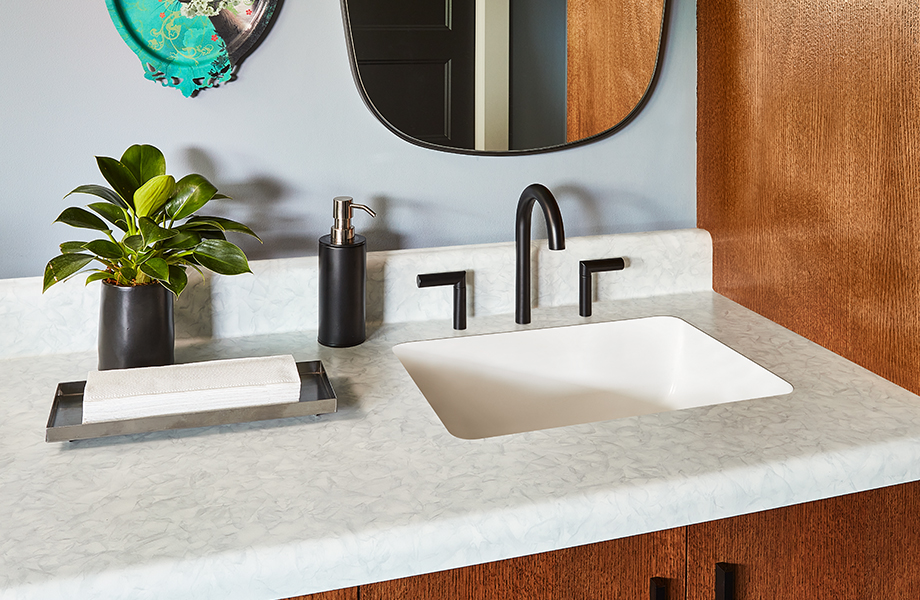 Just the Right Balance for Inspired Design
The final renderings show a beautiful balance between translucence and opacity, making Sugar Glass a strong choice for countertops in the kitchen, bathroom or laundry room. This brilliant new pattern helps set the stage for light and bright home interiors that welcome family and friends.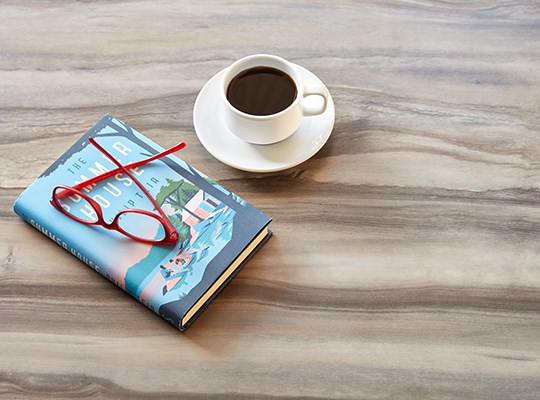 Like the products you see in this article?
Order free samples of all 14 new designs in the 2022 Living Impressions™ Collection.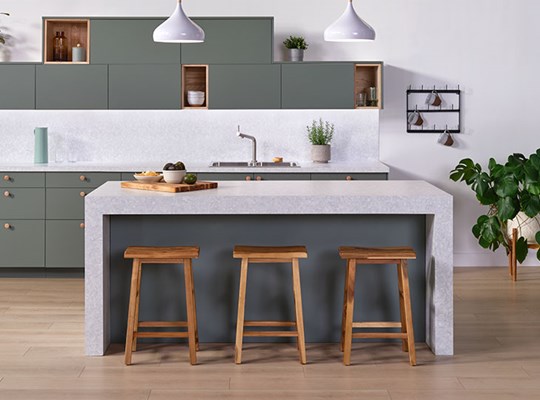 2022 Living Impressions™ Collection
Trend-forward, durable surfaces for all of life's spaces