Envision the Possibilities for Hospitality Environments
Moving beyond hospitality industry trends custom laminate offers endless possibilities for hotel interior design.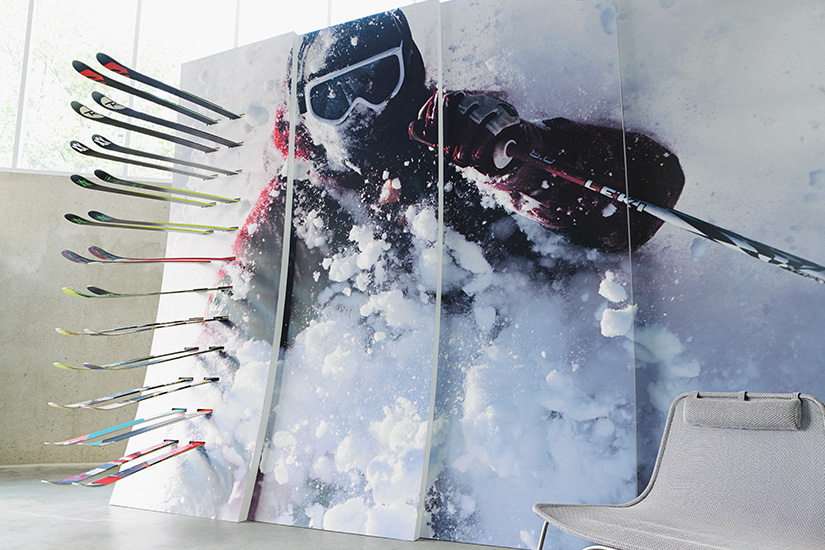 From a design perspective what struck you most about the last hotel you stayed in? Was it a memorable room or perhaps a particular design element?
To be successful hospitality environments must first be spaces people want to be in. And that means making design decisions that are suited not only to the end customers' desires but that are also true to that hotel's brand. Custom-printed laminate offers endless possibilities for bringing your design vision to life—while building your brand in surprising visual and tonal ways.
From the lobby to elevator cabs guest rooms and beyond here are just a few possible creative applications for hotels or other hospitality environments:
Tables
Imagine having anything you wish printed large-scale to make any table the centerpiece of a room. Even small lobby or room tables could go from ordinary to extraordinary with a custom-printed pattern.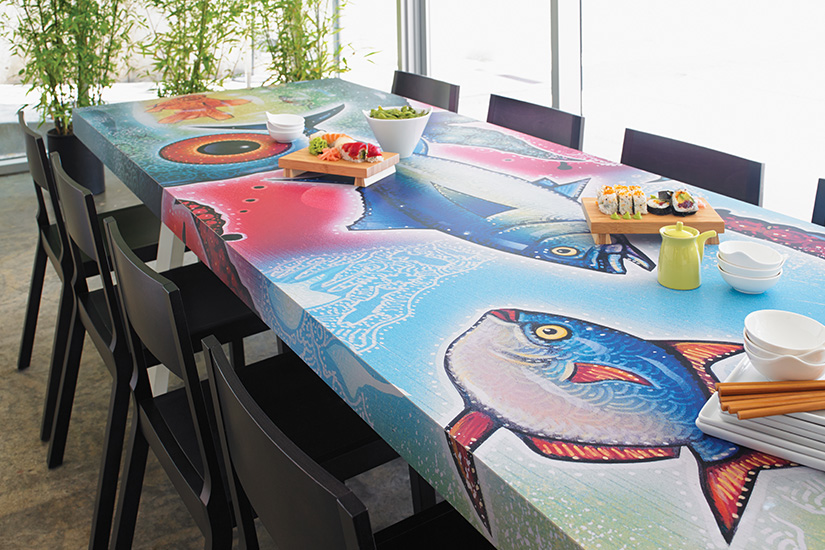 Room door as décor
Many boutique hotels are creating unique door looks beyond traditional woodgrains. As a new way to mark each room number, think about each room featuring its oversized room number as a design element… in your brand's font. Or how about custom laminate doors with faux paintings for a thoroughly modern take on Old Masters?
Elevator cabs
Those few moments inside the elevator can be the perfect time to impress guests with what they see… or perhaps gently underscore your brand through color schemes. Elevator cabs can be a low-risk, low-cost place to explore various hotel industry trends that complement your overall design and décor.
Oversized graphics
Behind the front desk, a wall panel can become so much more. Print anything you can imagine—and create a striking first impression right from check-in. An oversized wall panel in a gradient color pattern can transform the look of a lobby.

Large, free-standing or pivoting vertical panels can serve both practical and esthetic functions: They can "break up" a large lobby space into more intimate sub-areas and serve as bold visual statements.
Headboards
For a piece that's often specified in laminate, why not try something unexpected? A trompe-l'oeil tufted headboard look adds a touch of tongue-in-cheek whimsy. Or softly printed graphics or color patterns could echo a piece of art in the room.

First and foremost, branding is visual. It's also a great way to be remembered.

When you want to make your mark, and leave a lasting impression, consider custom-printed laminate, such as Formica Envision™.

LEARN MORE about the unlimited possibilities for custom-printed laminate.