Gallery: Albie Knows' Flex Lounge with Formica® Writable Surfaces
Albie is back with another project featuring Formica® Brand Surfaces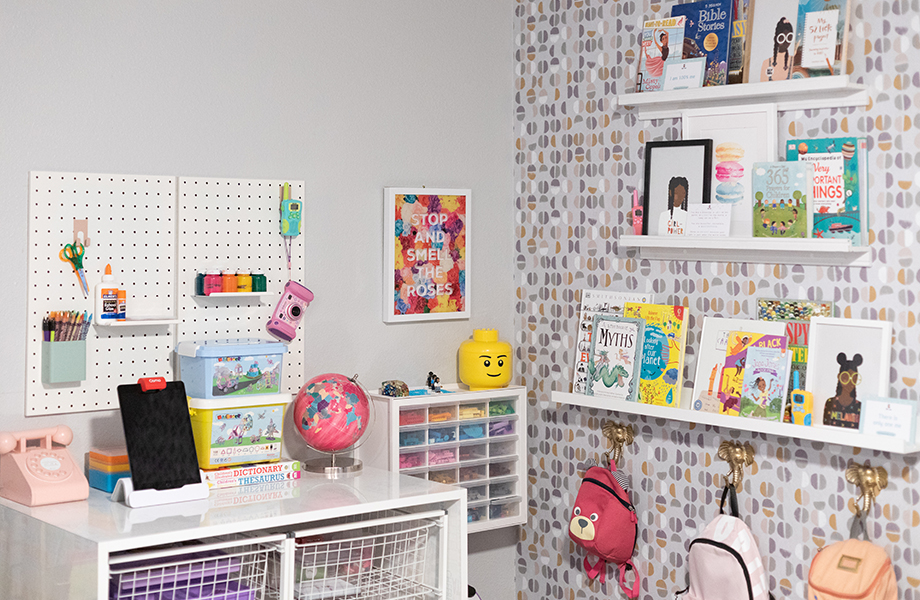 You may remember Albie Knows from her kitchen remodel, where she bypassed the more expensive butcher block and quartz options in favor of Everform® Solid Surface from Formica Group. Well, when it came time to update her flex lounge, Albie came back to us for a different surfacing option: Formica® Writable Surfaces.

Below, we asked Albie a few questions about her surfacing choices:

Tell us about the overall inspiration for the study/flex space. What was most important to you?

Everything about this space was another creating flexibility around our lifestyle — the ability to tackle multiple activities & ability to change over time as needed. The inspiration was our real life.

What are the primary ways you use this space?
The flex lounge includes 3 primary functions — work from home, fitness, and homeschooling activities.

What drew you to Formica® Writable Surfaces for this room?
The Writable Surface is for the mini's workstation, which is the main part of her area. I wanted an area where she could play freely & creatively without having to worry about maintenance. The best feature is right there in the name — in addition to the quality I know I'd be getting (a la or kitchen counters), she could just be a kid while using her workstation.

You can follow along with more of Albie's design journeys on her blog or check out more of her flex lounge in the gallery below.