Albie Knows – Everform® Solid Surface Remodel
Albie Knows – Everform® Solid Surface Remodel
Q and A with Albie Knows about her Everform® Solid Surface countertops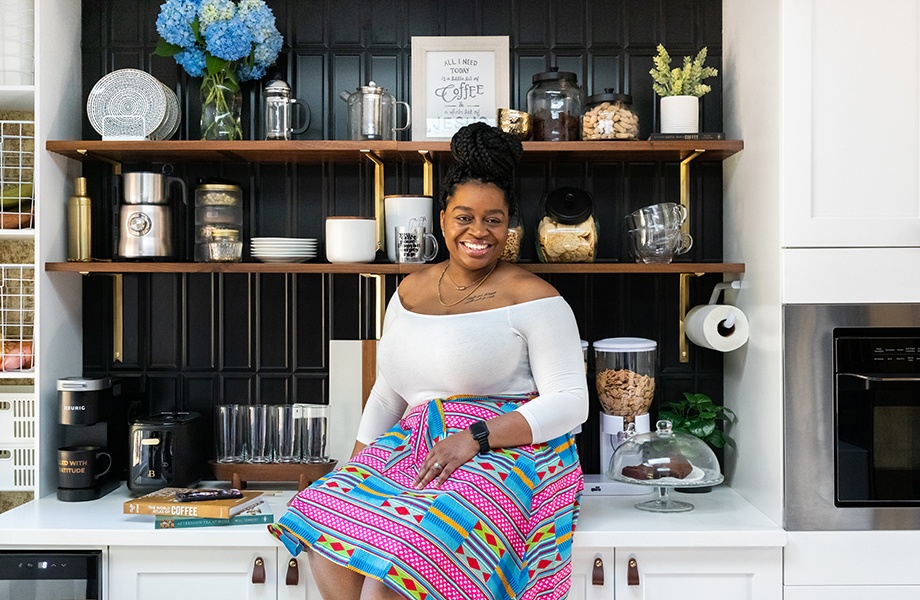 When Albie Knows started exploring kitchen countertop options for a massive remodeling project, her first choices were butcher block and quartz. But after spending some time exploring and comparing various options – and a strong influence from Yellow Brick Home – she selected Everform® Solid Surface in Bleached Concrete.

Below, we asked Albie to take us through her design process, and why she loves the Everform® Solid Surface counters.

Tell us about the overall inspiration for your kitchen design. What was most important to you?

When deciding on the kitchen design, key priorities were creating a design that matched our design ethos while still maintaining the innate charm of the space. I wanted the aesthetic to be neutral and minimal, while still feeling luxe and cozy. To achieve this, I went with a black and white design, featuring warm, wood finishes. In addition to the design, I prioritized storage solutions that would support our family's lifestyle.

We know your family does a lot of cooking. Could you tell us more about the importance of the kitchen to your family?

The kitchen is where we spend a lot of time as a family, especially with a small child. She's at the age where she's curious and excited to learn, so we take every opportunity to let her help whenever we're in the kitchen. We've created small but meaningful traditions that revolve around the kitchen, like Sunday brunch, especially since spending more time at home.

How do you use your kitchen countertops beyond just meal prep?

Top of mind for me when thinking about the counter design was to have as much space as possible for meal prep, daily appliances, and countertop styling. Because the kitchen is a galley layout, we pass through it often to get to the dining room, backyard, and main hallway of the house, which means the kitchen is often where we also open packages, water herbs, and have morning meetings before the "mini" wakes up. Having so much counterspace space, it's also nice to be able to just sit on the counter and enjoy the view.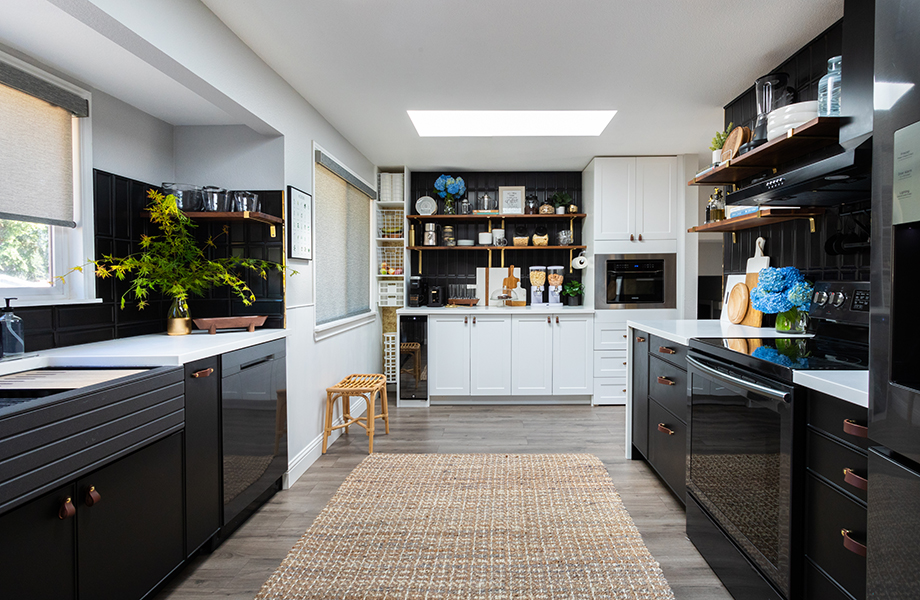 What drew you to Formica® surfaces?

When I started researching countertops, I wanted an option that was durable, long lasting, low maintenance, and good looking. We wanted surfaces that could handle our everyday lifestyle, and Formica offered the exact sweet spot we were looking for — a clean, luxe surface that could handle our family's usage.

What aspects of solid surfacing (like Everform®) made it the right choice for your kitchen?

The solid surface was an attractive option for us, not just because of the actual look of the design we chose, but because of the long term maintenance. With the solid surface we wouldn't have to work too hard to keep our counters clean and intact for a very long time.

What are your favorite design elements in the kitchen?

I don't know that I have any favorites, so much as I am simply in love with how they all play well together — the "tuxedo" inspired black & white cabinet combination, with the thick white countertops, punctuated by the wood and brass threads throughout. It's luxe hygge!

You can follow along with more of Albie's design journeys on her blog or check out more of her kitchen in the gallery below.