Our top 3 kitchen island ideas
To celebrate the launch of our brand new, innovative worktop range, Aria® by Formica Group, we're sharing some of our favourite kitchen islands ideas and trends.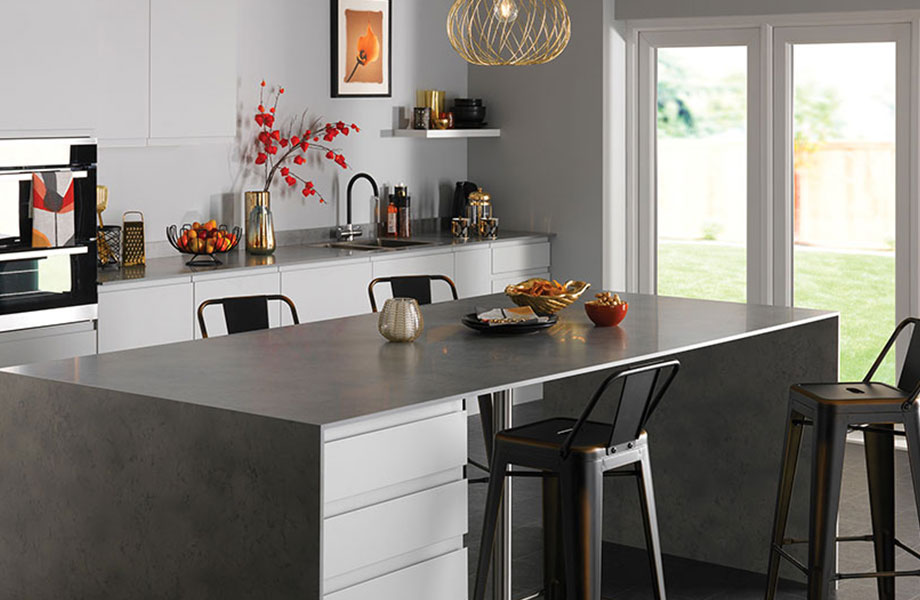 Kitchen trends are always evolving, but one design feature that doesn't seem to be going anywhere is the kitchen island. Now a staple of modern kitchen design, the island is so versatile it can fill any of the five key kitchen functions: storage, prep, cooking, serving and washing up. The growing popularity provides limitless opportunities for homeowners and designers to show off their creativity with island designs.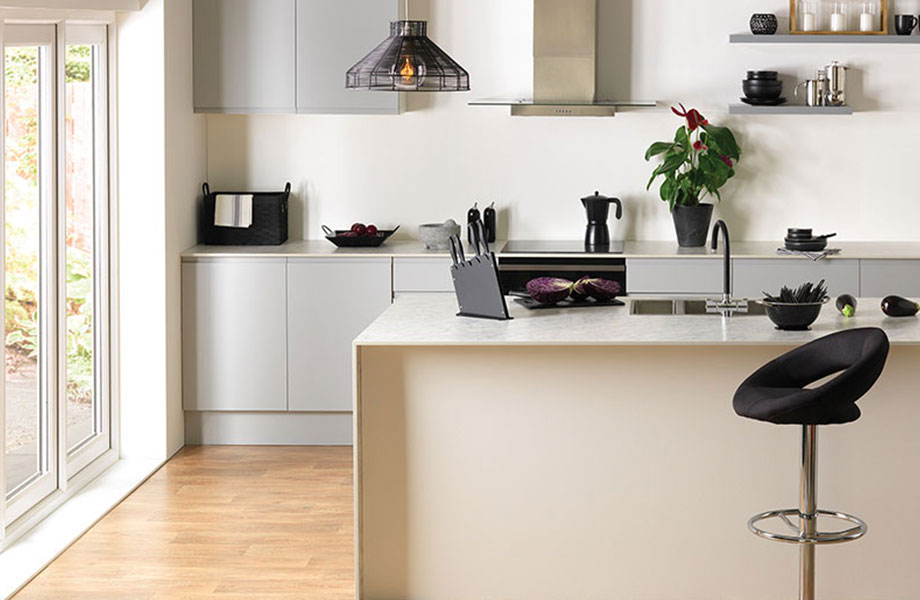 L-Shaped Island
Space is the first thing to consider when understanding which design is right for you. Trying to incorporate a large island into a small space can make the kitchen more chaotic. A small L shaped island with a spread out design opens up the floor, whilst creating generous storage and ensuring work space isn't overcrowded. The result provides maximum flexibility when cooking and entertaining.
Waterfall Edge
A waterfall edge is perfect for a chic, modern look. Often designed with a marble or engineered stone surface, the worktop 'falls' off the edge of a set of cabinets, creating the appearance of a continuous surface blending from the top down the side. The new Aria range by Formica Group creates an elegant, high performance surface with bold designs including marble veining. This island edge, created with a downstand enhances the clean appearance of your kitchen by concealing the cabinets under the beautiful surface. The overhang of the worktop edge also makes it an ideal seating area for any situation.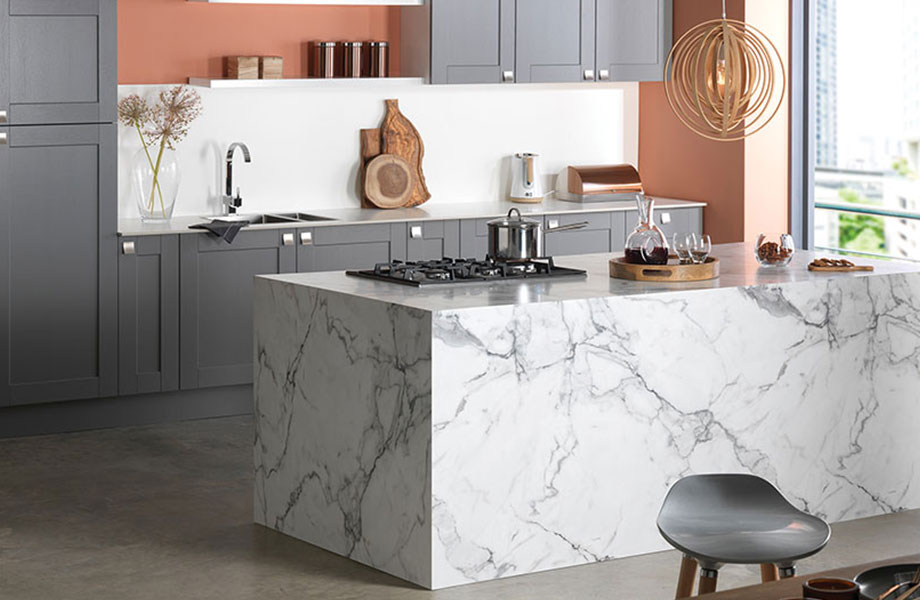 Solid Stone Island
Solid stone is another style we have seen a lot of recently. Aria surfaces have iconic designs with a consistent colour throughout, giving the illusion that island has been manufactured from a single block of solid stone. It offers up a more minimalist finish that is both impressive and unique, but without requiring timely and expensive installation equipment normally associated with such natural materials. A good fit for any type of kitchen layout if simplicity is the look you are trying to achieve.
Discover the full Aria collection and follow the campaign on our Facebook and Pinterest pages.