A Homemade Christmas by our Fabrication Support Unit
Our 'Santa's workshop' creates laminate baubles for their Formica Group family in aid of charity.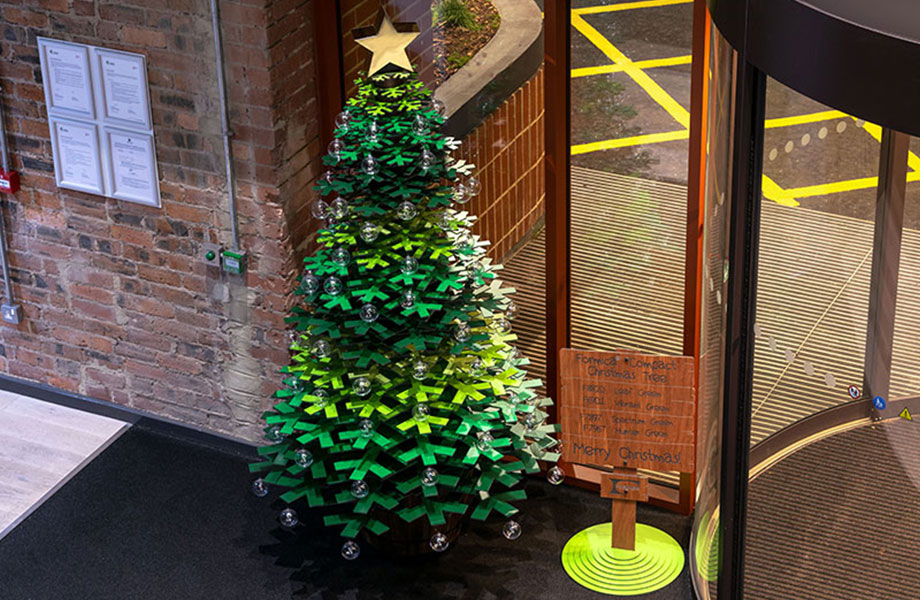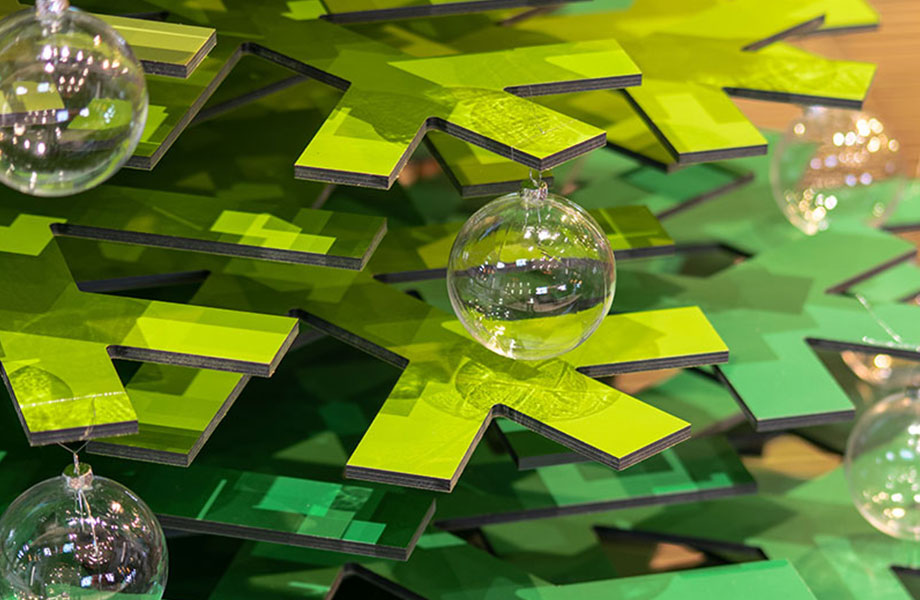 Designed in collaboration with our Graphic Designer, Mark Adam, the tree is 7ft tall, 4ft wide, required 5 sheets of compact grade laminate and took 6 days to design, manufacture and install.

From an unrivalled colour pallet, they opted for F8820 Leaf Green, F6901 Vibrant Green, F7897 Spectrum Green and F7967 Hunter Green, and is a great example of how creative fabrication and imaginative design can come together to make a fun piece of festive art.
Being one of the oldest departments in the business with over 50 years' experience of laminate fabrication, our Fabrication Support Unit (FSU) offer a free of charge service to customers, providing training on best practice techniques when using Formica® products, which can be tailored to suit your bespoke requirements.

To arrange fabrication training with for your team please contact [email protected]