Playful Furniture Enhances Children's Reading Experience
Libraries are a gateway for children to enter a magical world where books provide knowledge and fairy tales encourage creativity. Helping to stimulate and support the development of young minds in libraries and learning environments across the world is furniture designed by Eurobib Direct part of Lammhults Biblioteksdesign AB.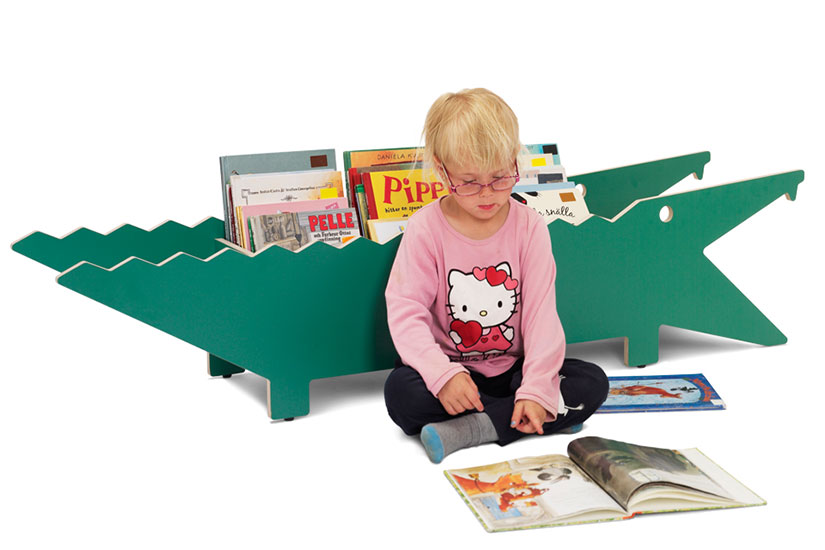 With a manufacturing history dating back to 1936, Lammhults Biblioteksdesign AB is a preferred supplier for Sweden's libraries. Eurobib Direct is one of their most popular brands, a provider of interior design solutions, equipment and accessories for libraries, including the colourful and inspiring Wildlife series. These creative children's furniture pieces come in the form of elephants, lions, crocodiles, camels, gorillas and more.

The solid structure of the Wildlife series, designed by Louise Hederström and Dan Jonsson, incorporates clever functions and imaginative design. The combination of birch plywood and Formica® laminate is both durable and easy to work with for the creation of different designs in the series. The result is a crisp and clean Scandinavian look.

Bjarne Hjertevik, Marketing Director at Lammhults Biblioteksdesign AB, explains why they choose to use Formica surfaces for their furniture: "I, like a whole generation of Scandinavians, have early memories of playing at the kitchen table with the classic Formica VirrVarr™ pattern, designed by Sigvard Bernadotte. While recognition of the material, influenced by the positive experience and associations customers' have with laminate, has certainly been a factor, it is the material's properties that have secured its selection.

Even though furniture in laminated birch plywood is a more expensive option for us to use than lacquered MDF, in the long run it is both easier and more cost effective for all parties (us, our fabricators and in the end also our customers) because the finished product will stand the test of time and the surface won't easily scratch or get worn."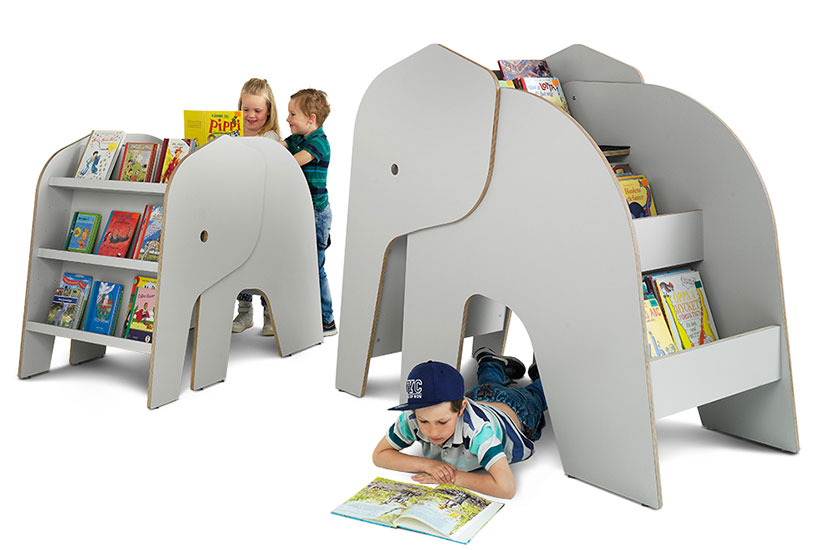 As a global producer and designer of interior solutions for public environments, libraries in particular, Eurobib Direct also need to take in to account certain transport aspects when choosing what material to use in their designs. The furniture is flat-packed and, unlike other materials, the use of laminate means that the products are able to survive being shipped and handled without being damaged. As a result, the costs incurred for transport and handling damage have been significantly reduced over time.

Formica laminate's eco-friendly credentials, including the process under which it is manufactured, provides peace of mind that the material has minimal impact on the environment. As it is a durable and resistant material, colours retain their freshness over time. This means that not only does the Wildlife furniture require minimal maintenance, but it is also very durable. Eurobib Direct use Formica surfacing products for book carts, children's furniture and other exposure furniture – furniture that is constantly the target for wear and tear as books or other media is being moved around over and over again – and therefore the durability and wear resistance of the material is important.

"The wide choice of decors in the Formica Collection is another benefit for us as both customers and interior designers appreciate this as they work towards creating trendsetting environments in an ever changing library administration. Coupled with the fact that these are sustainable products, both in terms of quality and the environment, this is a big plus for us," Bjarne concludes.
The Public Health Authority in Sweden highlights that the choice of building materials can affect allergies and respiratory diseases, such as asthma. Children's high metabolism, respiratory rate and skin permeability makes them susceptible to a higher intake of environmental contaminants as their organs are still developing. As a result, furniture design selected for environments such as libraries needs to take long term sustainability into account just as much as the immediate wellbeing of its inhabitants. Formica Group's interior product range is GREENGUARD® certified which means that its low VOC emissions ensures indoor air quality, making it suitable for environments with children.