Small Renovations That Make a Big Impact
Learn how several small renovations can make a big impact on your home.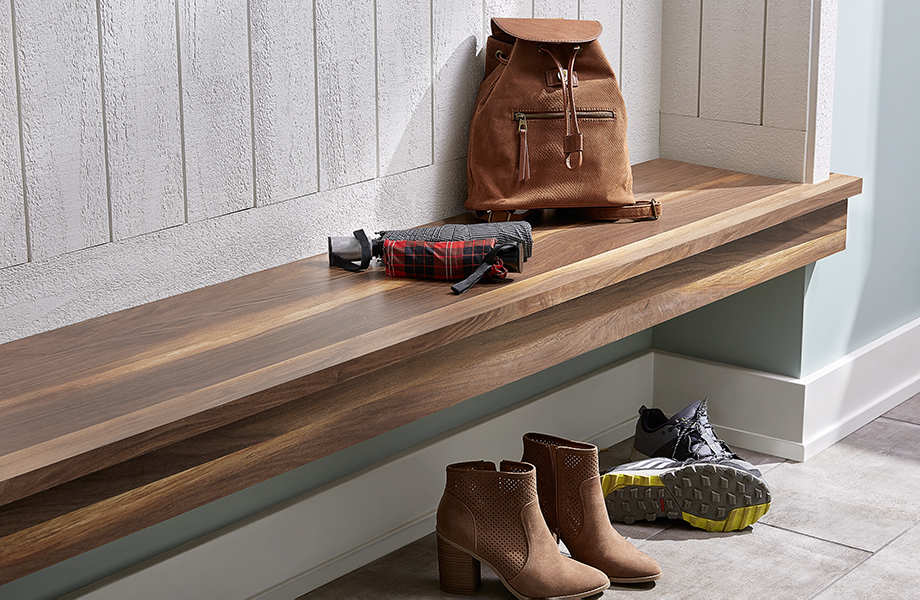 Oftentimes we delay making updates to our homes because we think more about large-scale changes like a full kitchen or bathroom renovation that can be time consuming and costly. But you don't have to take your high-use spaces down to the studs to implement a major design change. Below are some examples of small-scale projects that will make you feel like you've accomplished something truly special for your home.
Install Formica® Writable Surface Cabinets
Take inventory of rooms where having a writable surface would add fun, functionality — or both — to existing cabinets. You may find some kitchen or laundry room candidates ready for communicating reminders or just offering a place to doodle. Playroom or workroom cabinets are also an excellent place to consider this change.
Install a Formica® Chalkboard Wall
Drawing on a wall is no longer forbidden with our Black ChalkAble™ and Gray ChalkAble™ surfaces. Bring on the creativity and hours of fun by turning a boring bedroom or playroom wall into a welcoming canvas. In fact, this is a far better option than writable paint because these Formica® surfaces are completely flat and lack the pits of typical painted drywall surfaces, making them last much longer.
Install a Stock Formica® Laminate Countertop and Drop-In Sink
If you're tired of your existing countertops, there are many beautiful options available as stock items at your local DIY store. These retail locations carry a variety of patterns and colors to help you explore what works best in your home. Updating your countertops can help you quickly and dramatically change the look of kitchens, bathrooms, offices and laundry rooms without a lot of expense.
Perfect Your Countertops with IdealEdge® Decorative Edging
Achieve a beautiful aesthetic for your countertops by pairing your Formica® Laminate with one of our IdealEdge® profiles. With the recently released Waterfall and Double Radius profiles, IdealEdge® is now available in four distinctive selections that eliminate brown seamlines and give your project a perfectly finished look.
Embrace Black and White
If you're looking to add new life to a long-loved space, it might be time to explore the perennially stylish pairing of black and white. There are many ways to implement this contrasting color scheme and add some wow to your world.
These are just a few of the many ways you can enhance your favorite spaces without diving into a massive renovation project. You can even enlist the help of family and friends, making it a great way to accomplish your design goals and have fun in the process.