Word of Life Church - Flowood, MS
A Warm and Inviting Sanctuary with Wide Planked Walnut Laminate
Located in Flowood, Mississippi, the Word of Life Church campus underwent a massive two-part addition and renovation in 2018. This endeavor included the addition of a new sanctuary that seats 1,875, as well as a ministry concourse, cafe, pastor and support offices, creative and media team work space, and additional support spaces and renovations.
Katie Jo Chane from Cooke Douglass Farr Lemons Architects and Engineers, PA was in charge of the interior design.

"The church leadership was interested in having an industrial look and wanted the space to feel warm and inviting," Chane said.

While real wood was the first choice for surface material, the high price tag quickly took that out of the equation. Undaunted, Chane proposed a new solution – Wide Planked Walnut 180fx® laminate by Formica Group.

The laminate was used on many surfaces – ranging from millwork to interior architecture – and the results are stunning.
Because Chane wanted the sheets applied with horizontal graining, she worked closely with her Formica Group representative to understand where the cuts would need to be made to ensure the grains lined up to create a natural look and feel. Even with needing a few extra sheets due to the cutting and grain matching, it was still far less expensive to use the 180fx® laminate than it would have been for real wood.
"We got the look at a fraction of the price with Formica Group," Chane said. "I certainly believe this laminate pattern added that level of warmth and excitement we were looking for."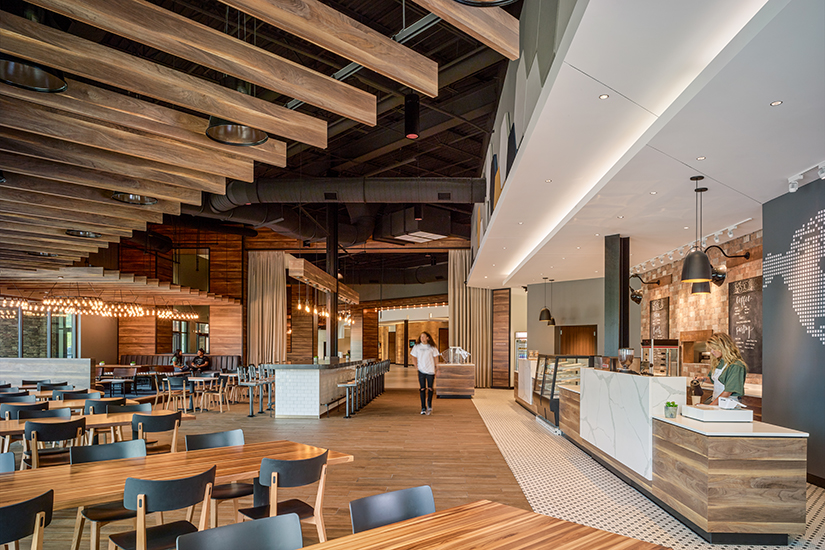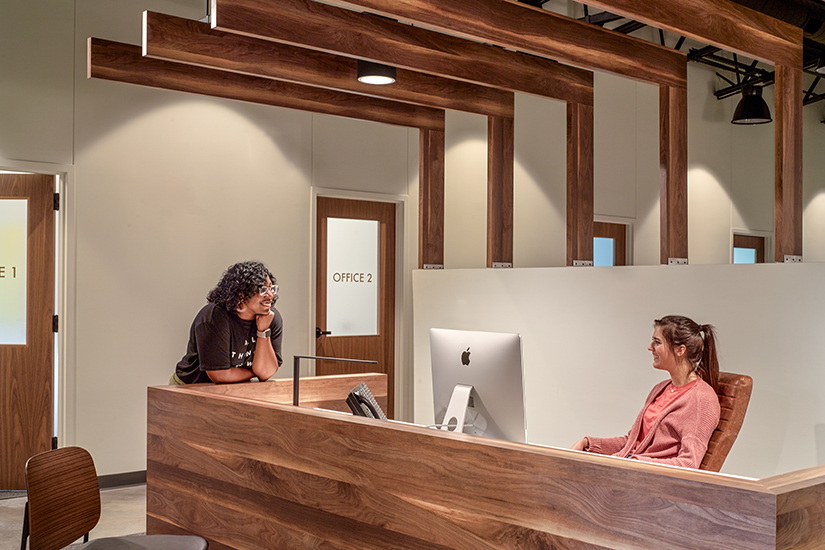 Find Your Perfect™ with 180fx® laminate by Formica Group.