EXA Design Designs a Collaborative Locker Space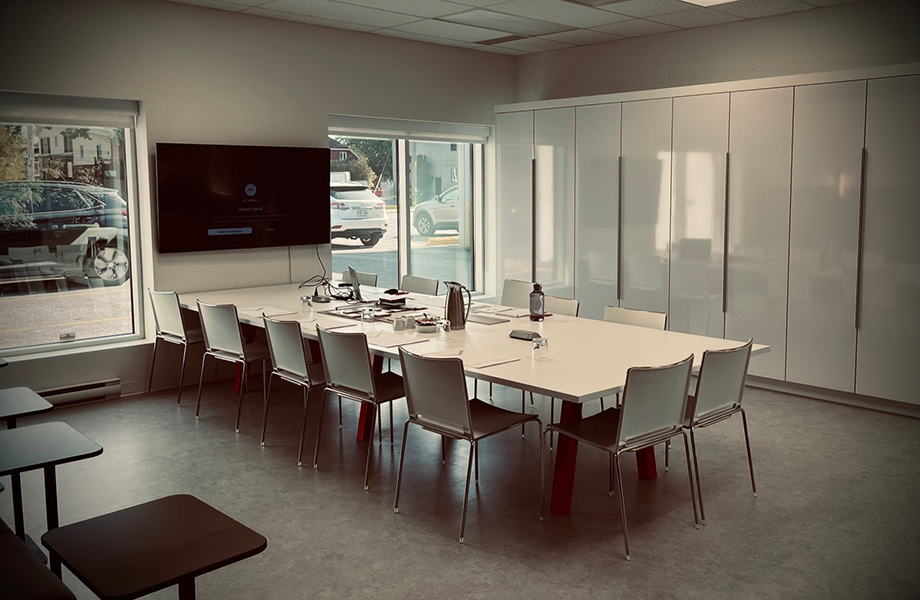 EXA Design, a firm specializing in commercial interior design since 1991, wanted to provide its employees with a space to store their personal belongings at its Longueuil office.

After performing a space and needs analysis, EXA Design choose to create a multi-functional area to serve both as a dedicated locker space and a place to manage packages and merchandise returns.

Since the new locker space was located in the firm's lunchroom – also a popular training and client project presentation area for all team members – the project managers focused on developing an aesthetically pleasing yet functional design.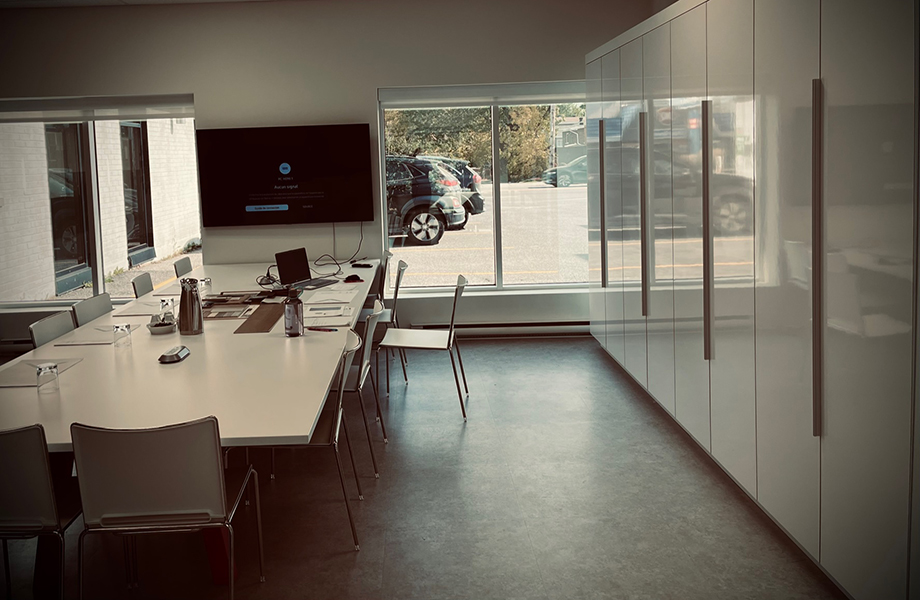 "We came up with the idea of large storage cabinets with doors finished with a whiteboard-like surface so that everyone could benefit from them during project meetings or training sessions," said Faye Dea-Jalbert, Interior Designer and Partner at Exa Design.

Using Formica® Brand Crystal White Magnetic Markerboard laminate (M3091) made sense because its light color and glossy texture creates a sense of grandeur, while its whiteboard feature makes it possible to leave directions, take notes or illustrate concepts during team meetings, client meetings and training sessions.

As the space is multifunctional, nearly everyone who passes through the firm can now admire and enjoy it.

"We're delighted with the result," says Faye Dea-Jalbert.