Formica Singapore Showroom
A New Phygital Showroom
Formica Singapore Showroom brings you through an unforgettable journey, where you can look, touch and experience Formica's products in real life settings. The models on displays here are just a tip of the iceberg – with your imaginations and skills, you can do many more wonders with Formica's world-class surfacing materials!
A continuous 5.5-meter-long counter
For those who love home bar counter, fret not the days when you are simply put off by unsightly joints and finishing. This curved counter displayed in Formica Singapore Showroom using 1.2mm FENIX NTM cleverly incorporate the joints as part of the design by adding engraving lines on the surface of each joining sheet. This breaks up the form and adds dimension to create an illusion that the 5.5-meter-long counter is just one continuous panel without material size limitation. The countertop uses a 6mm thick FENIX NTA Solid, a rare and beautiful horizontal application with metallic surface.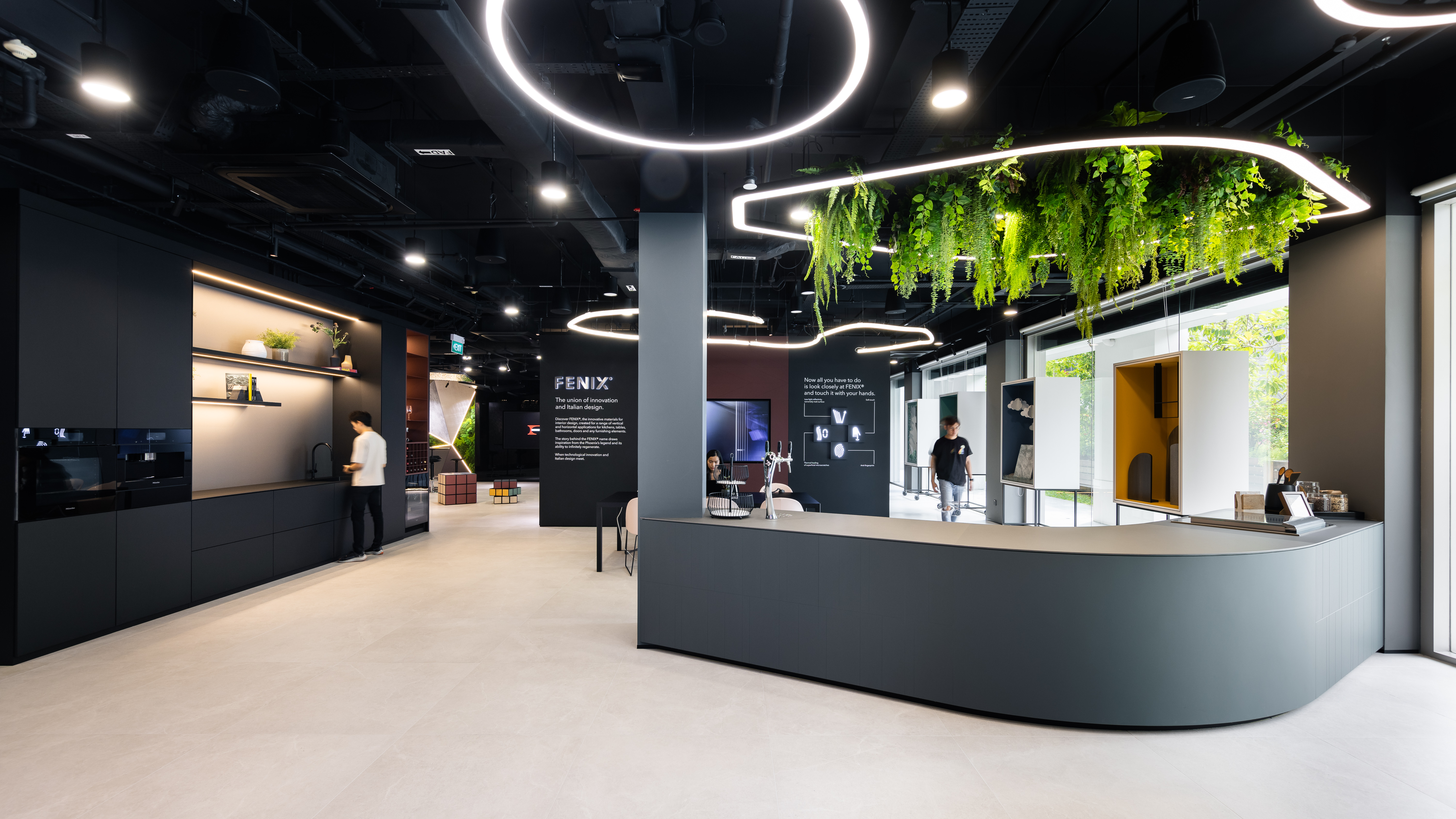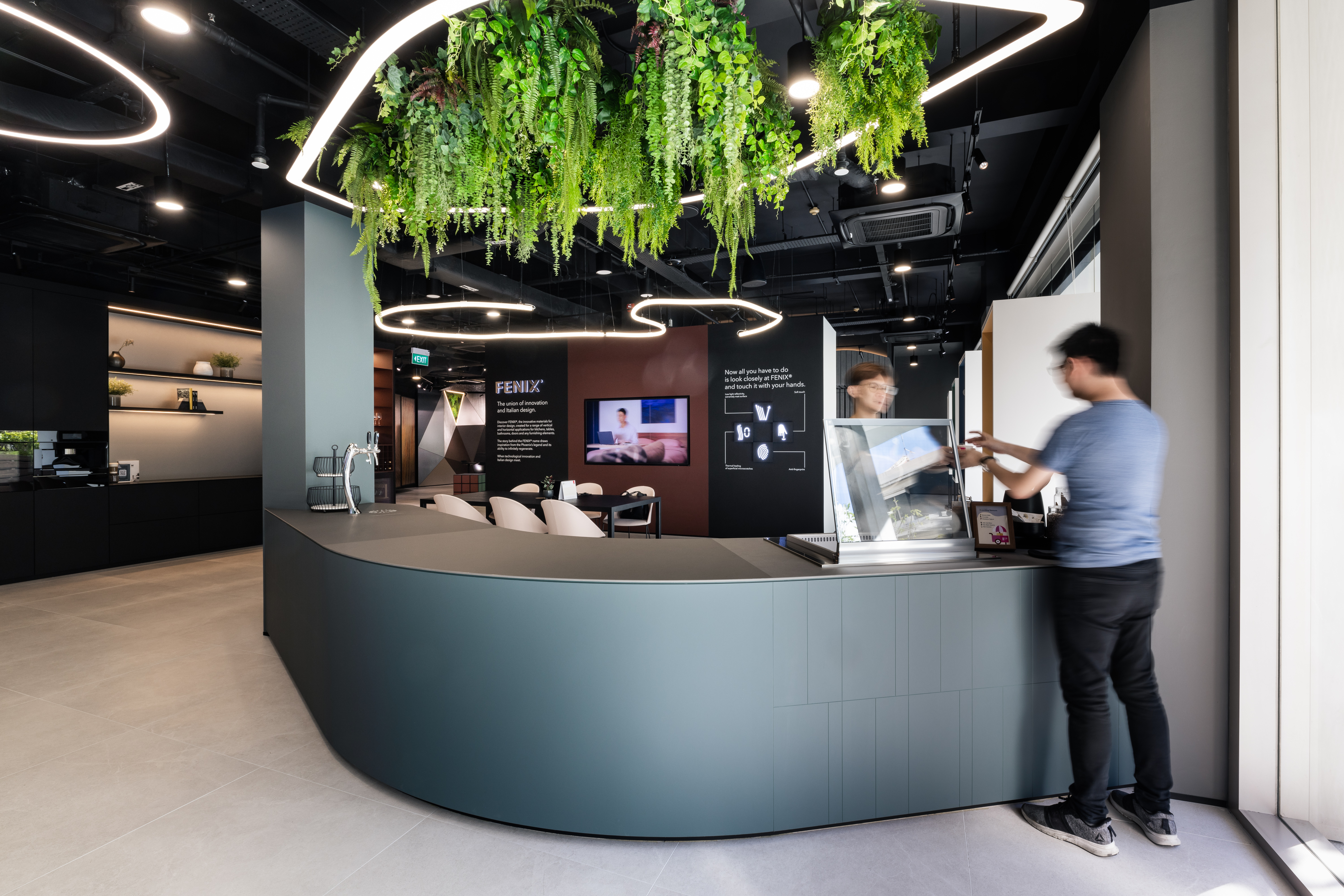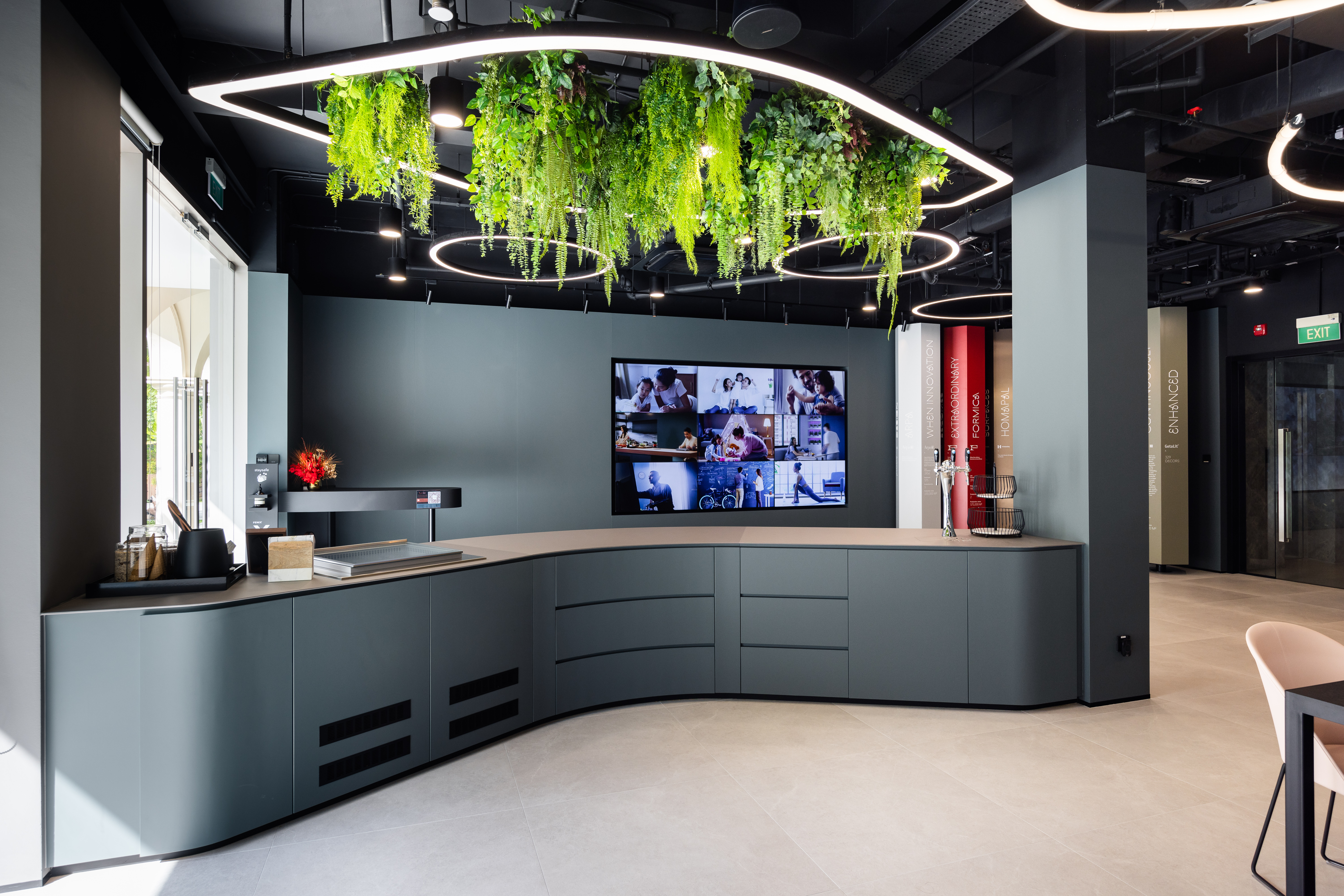 Black Kitchen Challenge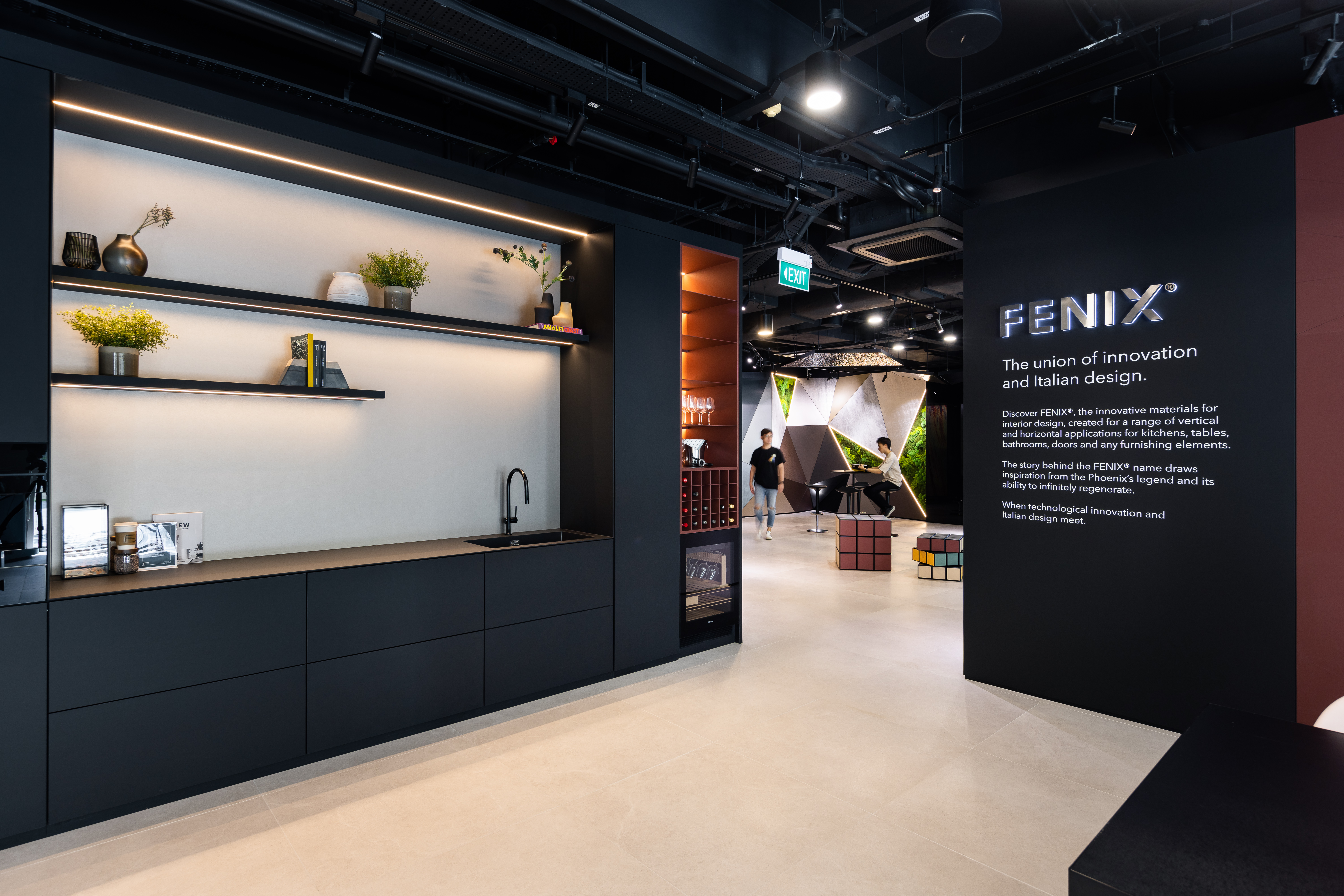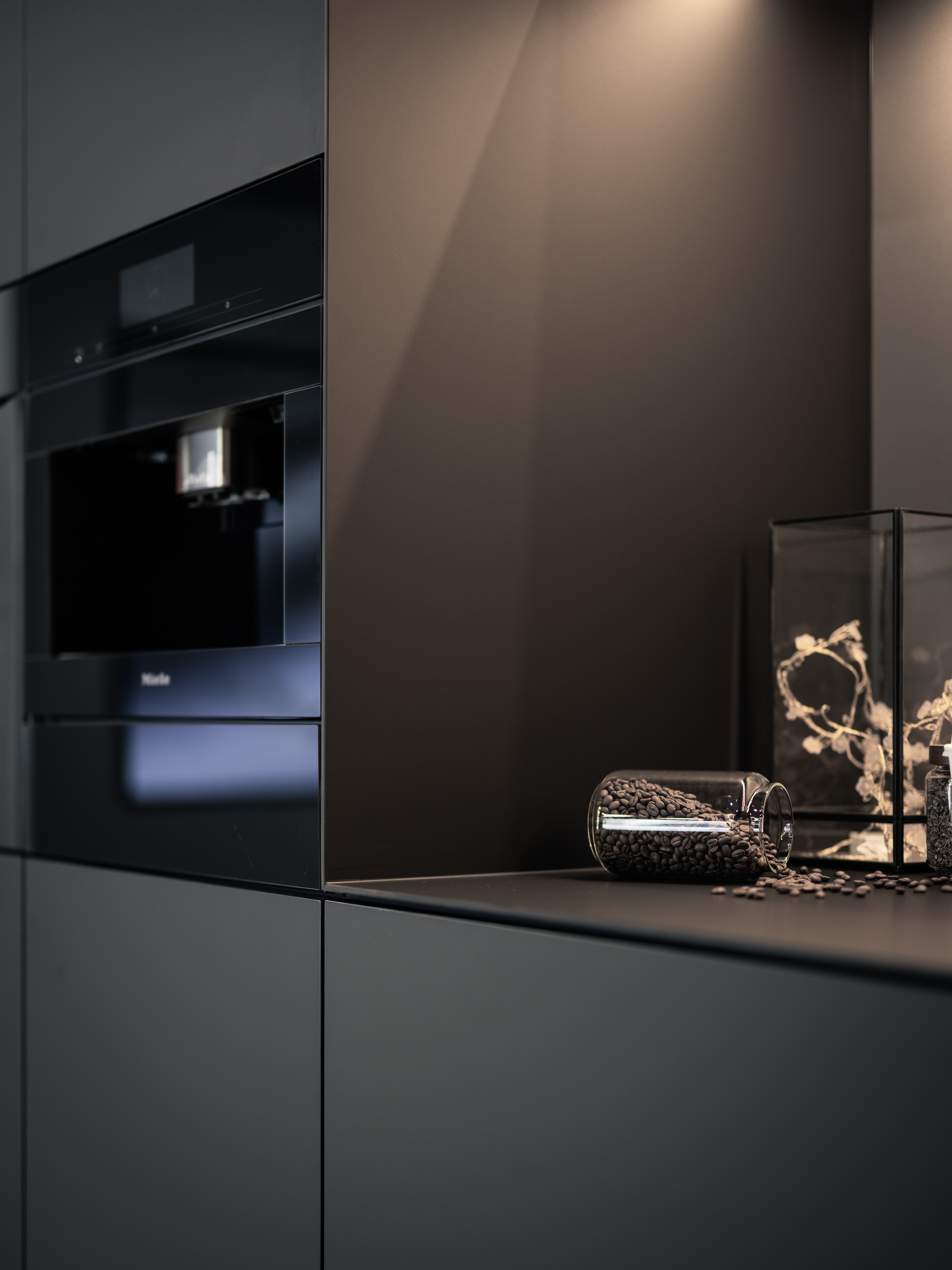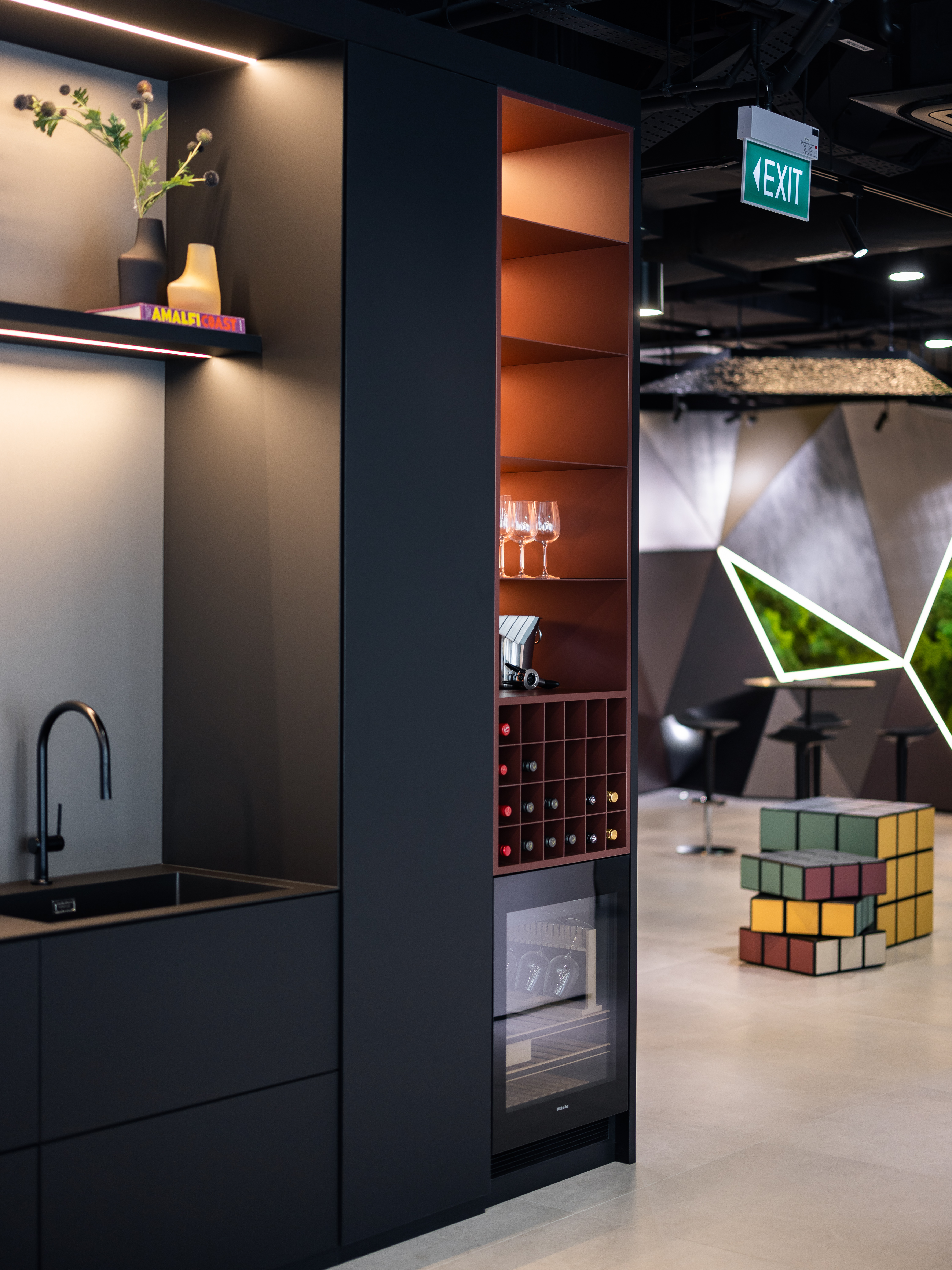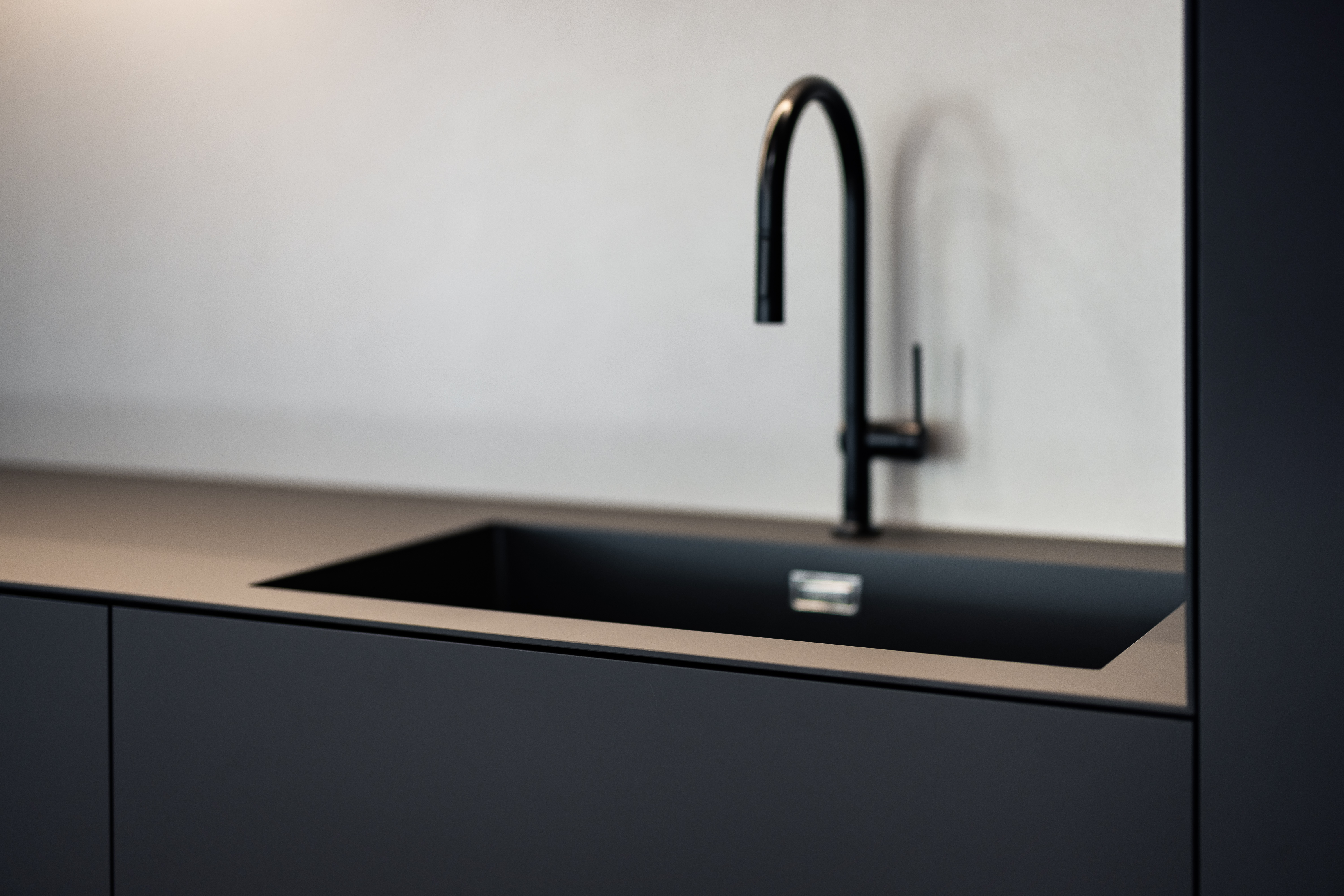 While black is a very difficult colour to maintain as stains, dust and fingerprints can be very obvious and more visible to eyes, Formica daringly utilizes black as the kitchen its main colour to highlight FENIX's key features such as anti-fingerprint and thermal healing of micro-scratches. The application of the 6mm thick FENIX Solid on the countertop with a flush-mount integrated kitchen sink certainly added some beauty, clean and sleek look and pleasant atmosphere to the kitchen.
Contactless and Automatic Cubicle system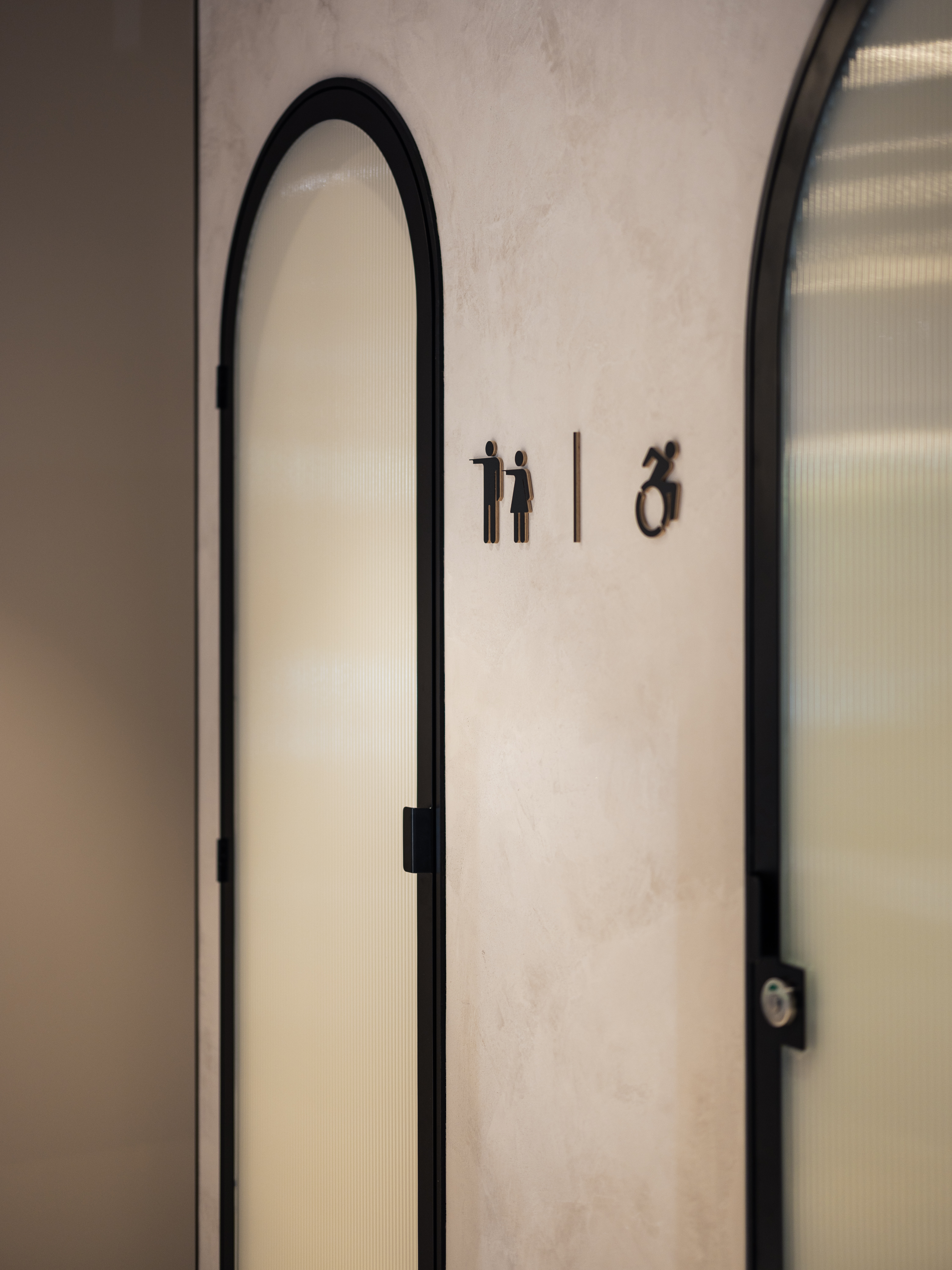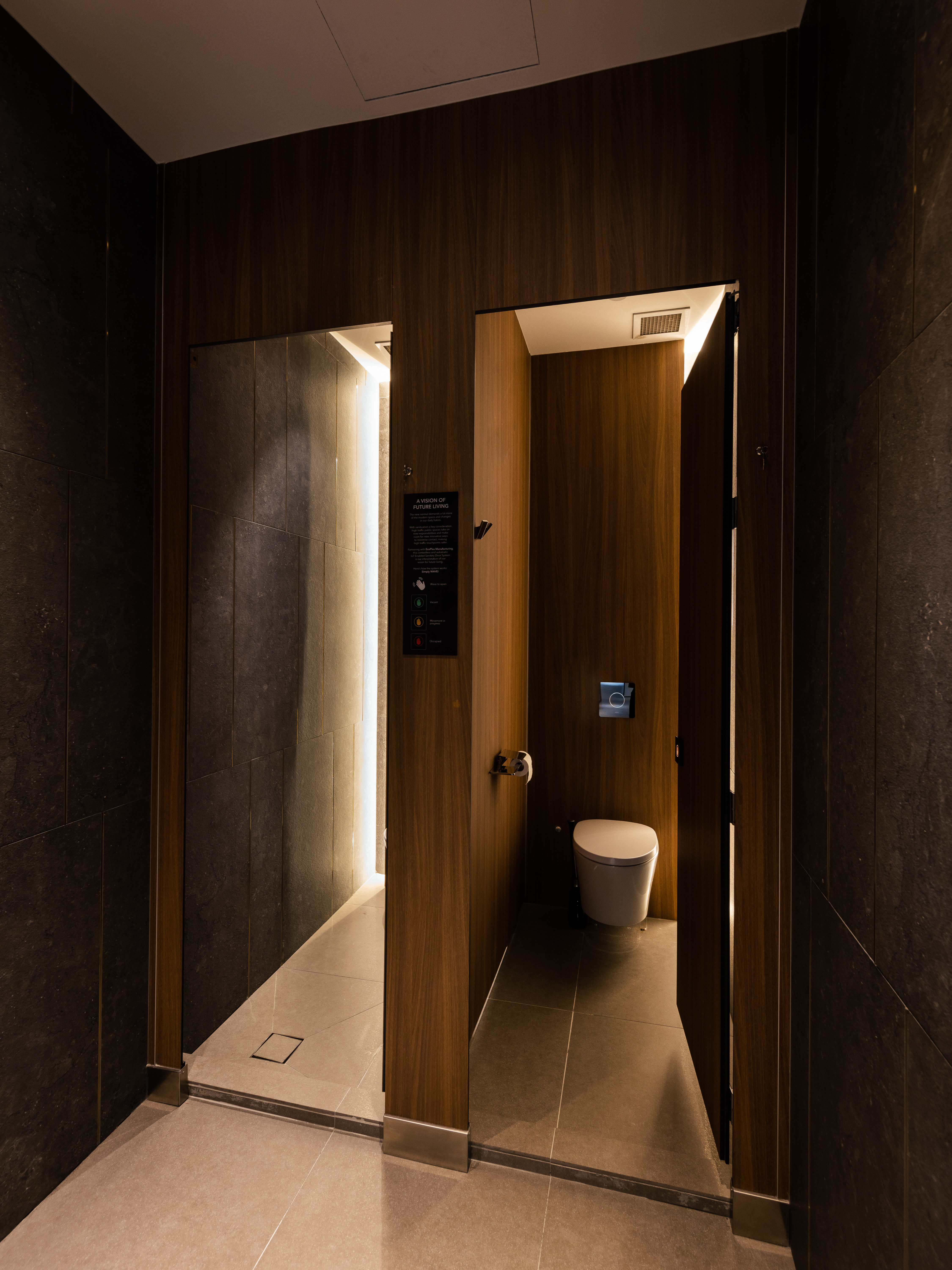 Formica also prioritizes sanitization, in view of the current pandemic situation, where high traffic spaces such as toilets, take on more responsibilities and make room for new innovative ways to minimize contact to make high traffic touchpoints safer. Partnering with our toilet cubicle partner, we designed this contactless and automatic cubicle system as our interpretation of our vision of future living. Users just need to wave and the door will open, and close. Do come and see this marvel yourself!
"We Have Iron Will"
One of our star products, the DecoMetal®, (a range of decorative metal laminates), has a selected décor for display in full sheets, to reveal the richness of its metallic colour and texture.
The artistic feature wall, namely "We Have Iron Will", is installed with a 3D design featuring Formica 180fx® with live moss plants interacting with metallic surface of DecoMetal®. The light surfacing material allows complicated designs involving different materials in irregular forms to be realised at last, an added bonus to interior designers and decorating enthusiasts, as it resolves the weighty problem in cases where actual stone slabs or heavy metal sheets need to be used.
Formica Zone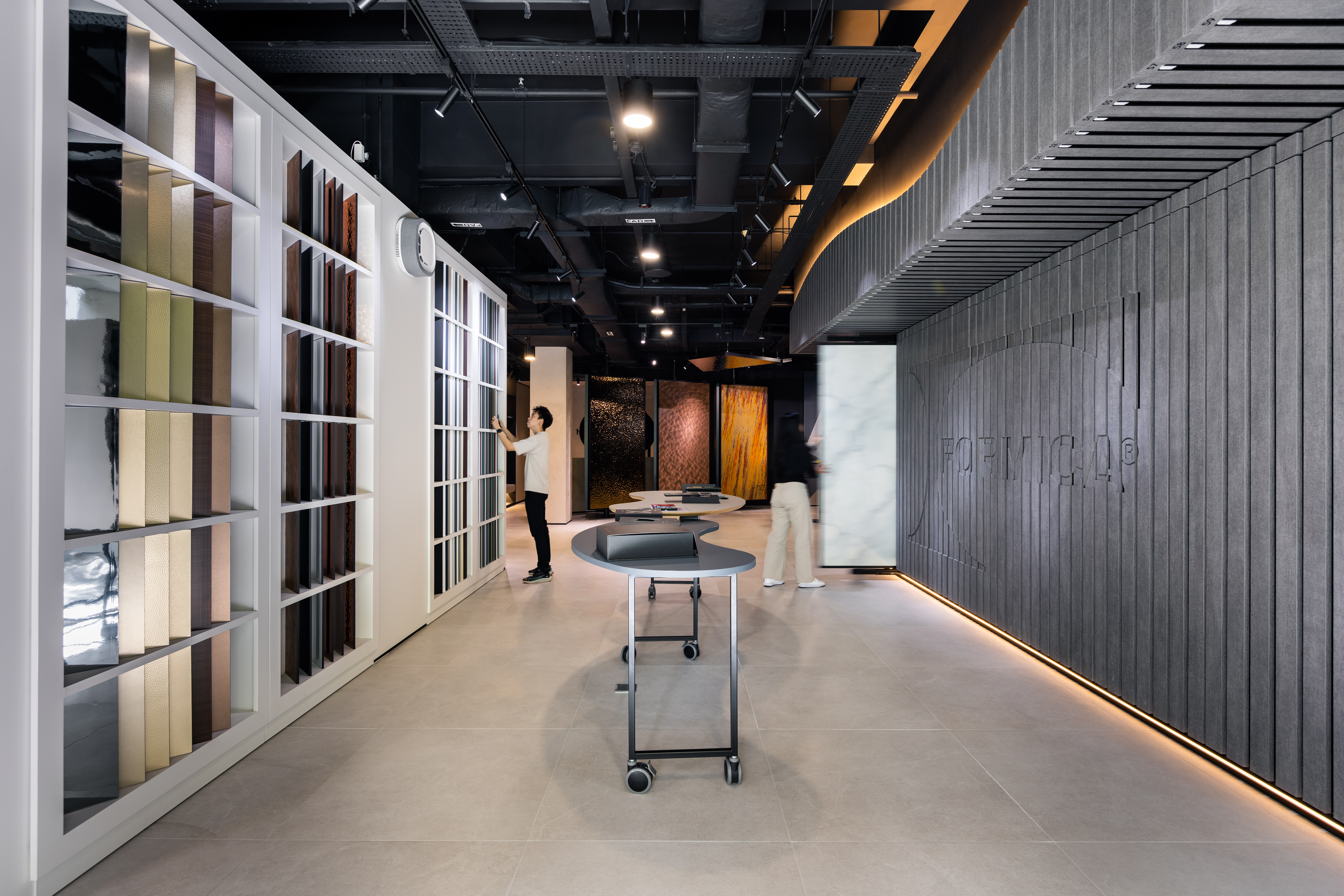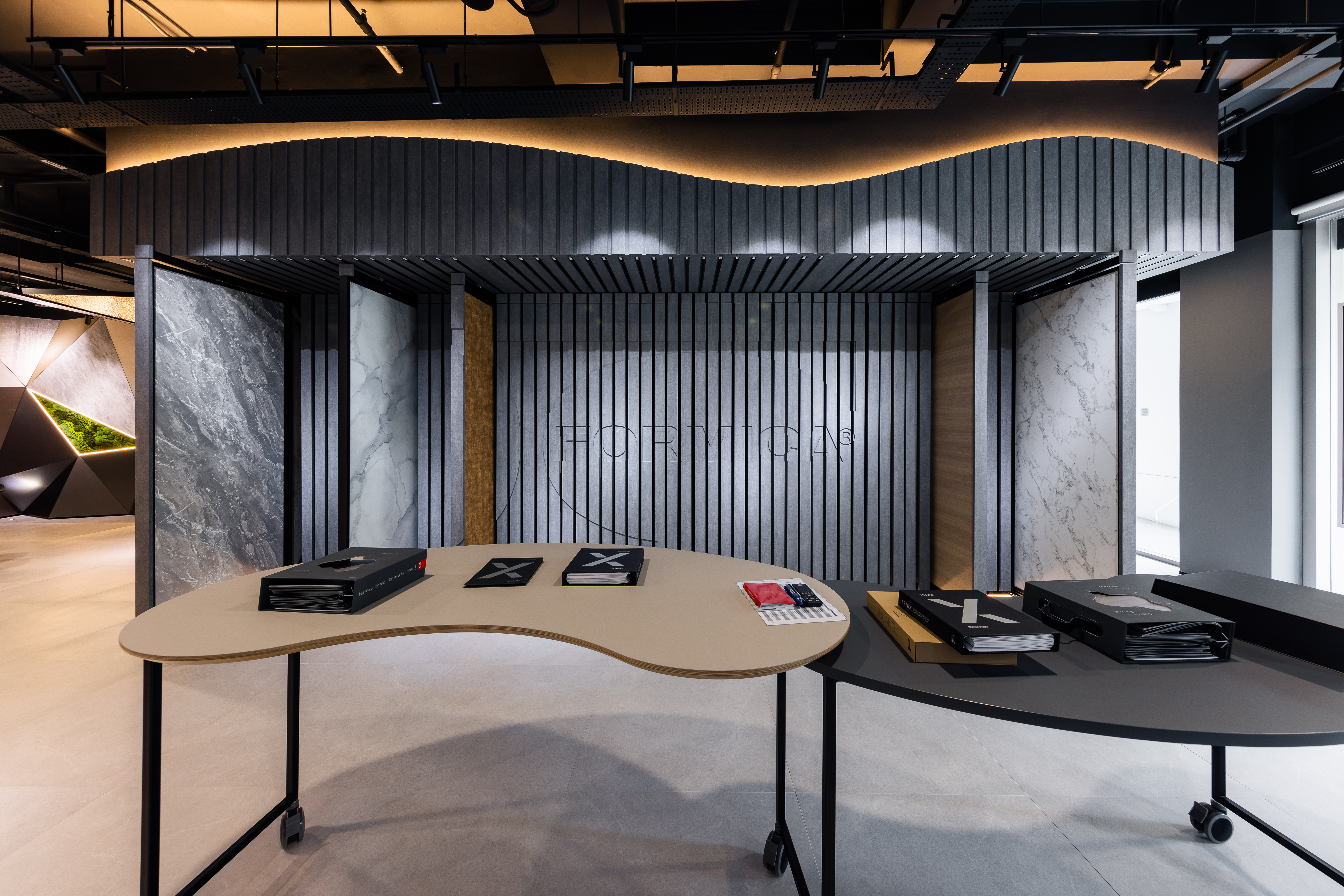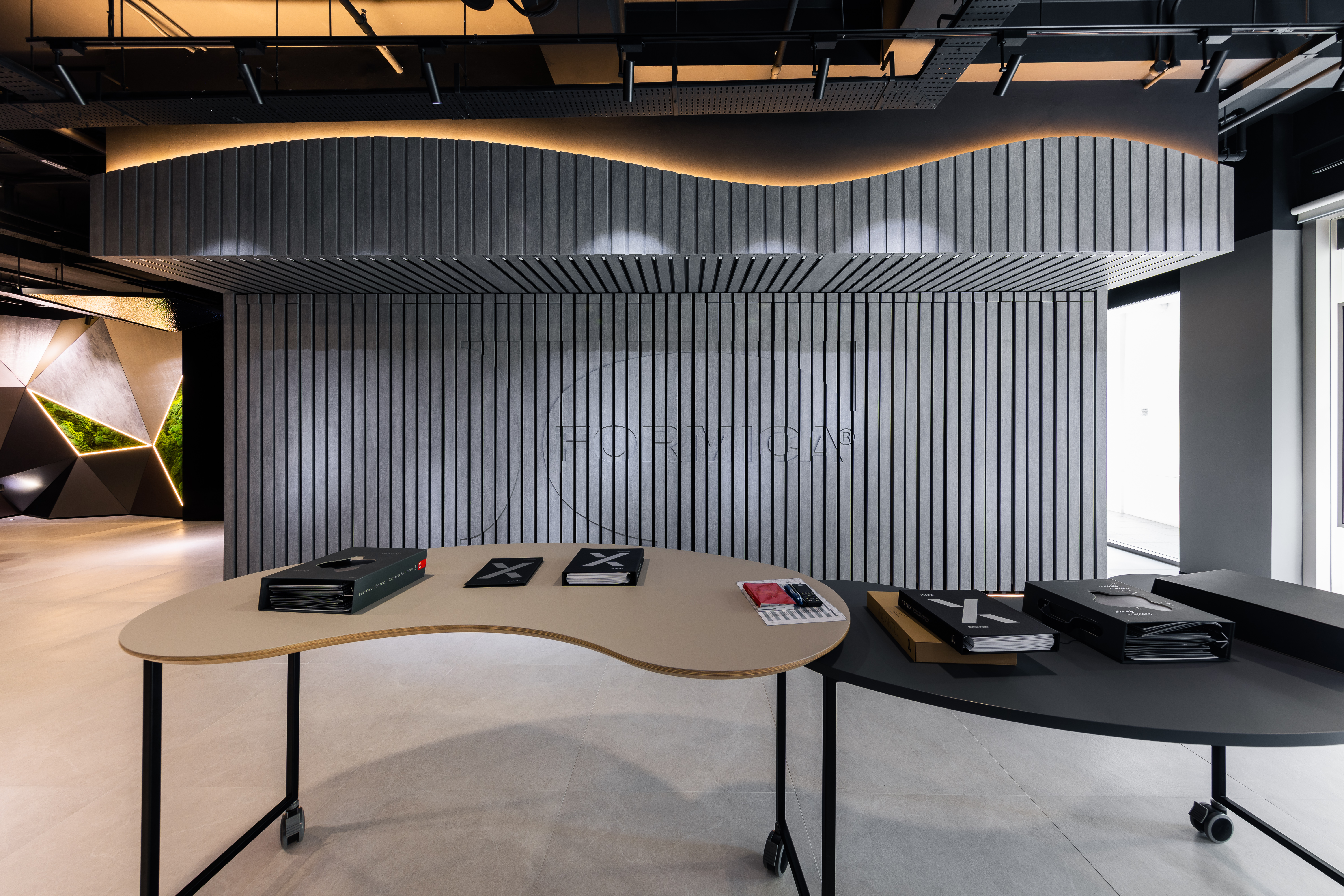 The feather in the cap of this showroom is definitely Formica's own zone, which doubles as the company's material library. Here, visitors and customers can experience Formica® Laminates in real scale and real size on 360˚ rotary pull out racks. The material library is equipped with cool, warm and day light to help viewers better visualize the laminate designs in their preferred room lighting as if they were installed in their very own homes!
The Pop-up Displays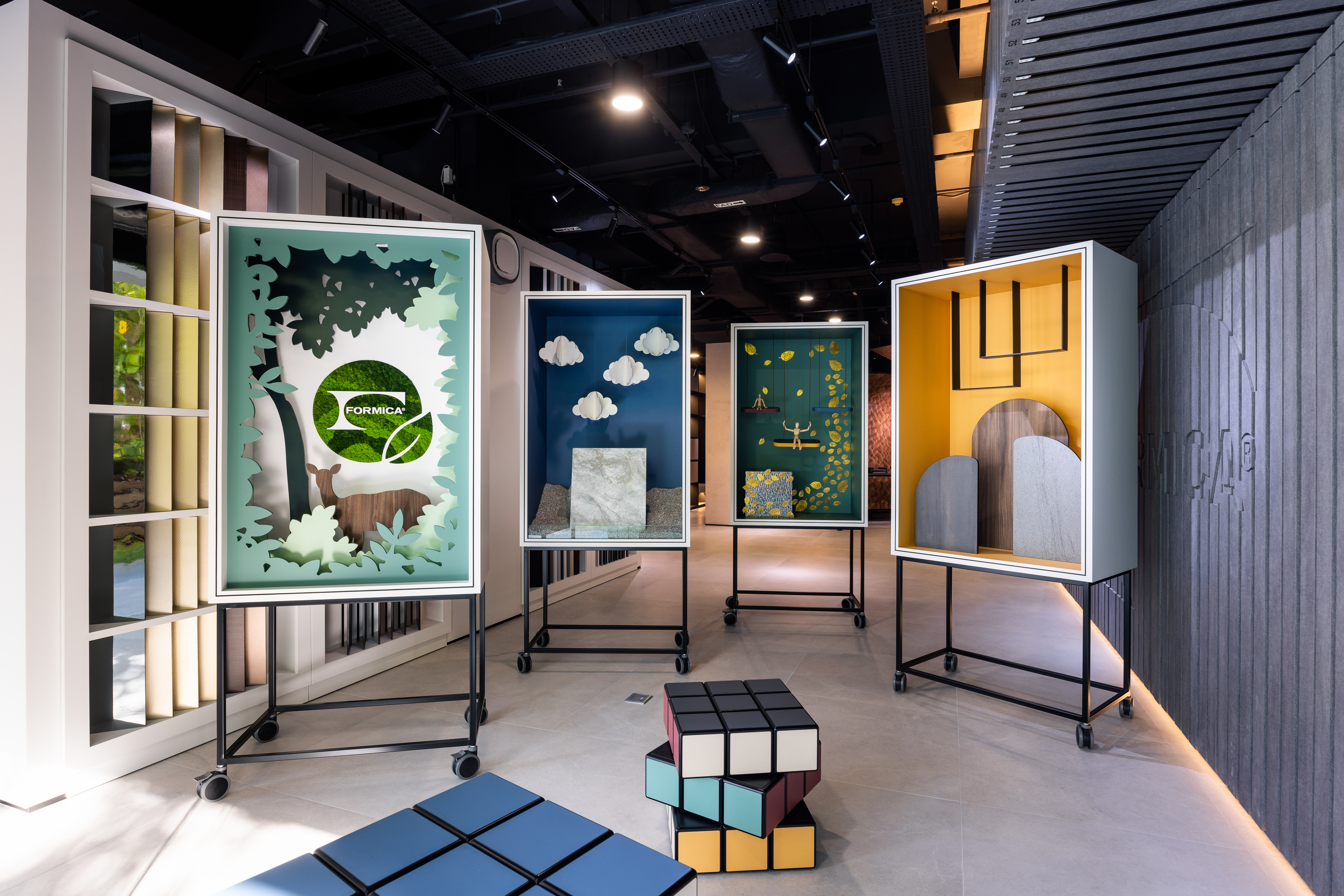 Lastly the pop-up windows displays allow visitors or customers to see how one can actually play with laminates, and each display shows the distinctive products interacting together with different machining techniques.

Note: Formica Singapore Showroom strictly adheres to the COVID-19 SOPs set by the Government of Singapore, and visitors are required to follow these procedures when visiting the showroom in person. Book a visit today at https://calendly.com/formica-sg/showroom