Redesign and Renovation of the Santa Ana Star Casino Buffet
Formica® Laminates provided I-5 Design & Manufacture with the contemporary southwestern restaurant interior they desired, without the limitations that exist when working with real wood.
I-5 Design & Manufacture transformed the Feast Buffet at Santa Ana Star Casino into a warm and comfortable Southwestern-themed dining destination within the casino.

The new theme, inspired by the beautiful Cottonwood Bosque that grows throughout the region along the banks of the Rio Grande, was achieved by pairing contemporary style with Southwest interior design elements and modern forms.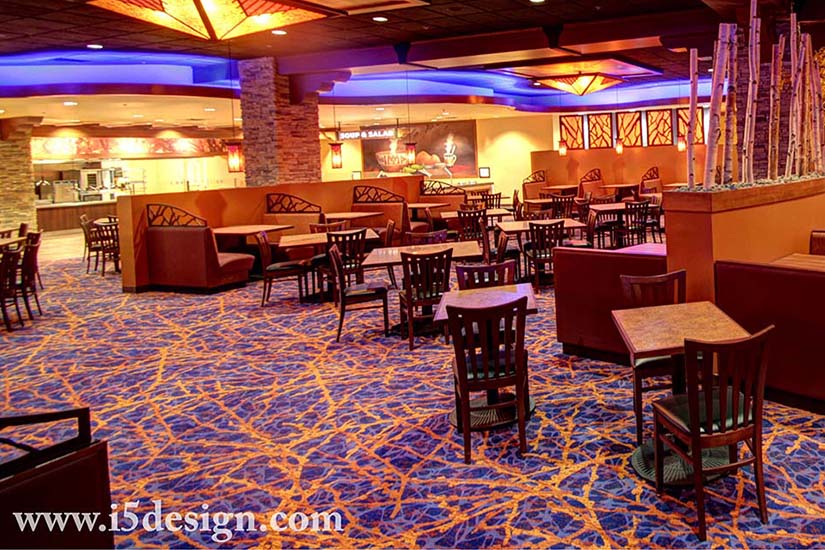 The branch-inspired patterns flourish throughout the space in the custom carpet design, on the decorative screens and through the architectural angled branches that provide intimacy and serve as a room divider between two seating areas.

Casting lifelike shadows on the ceiling and walls, an artistically sculpted cottonwood tree with its golden foliage spreads out to create an intimate seating area.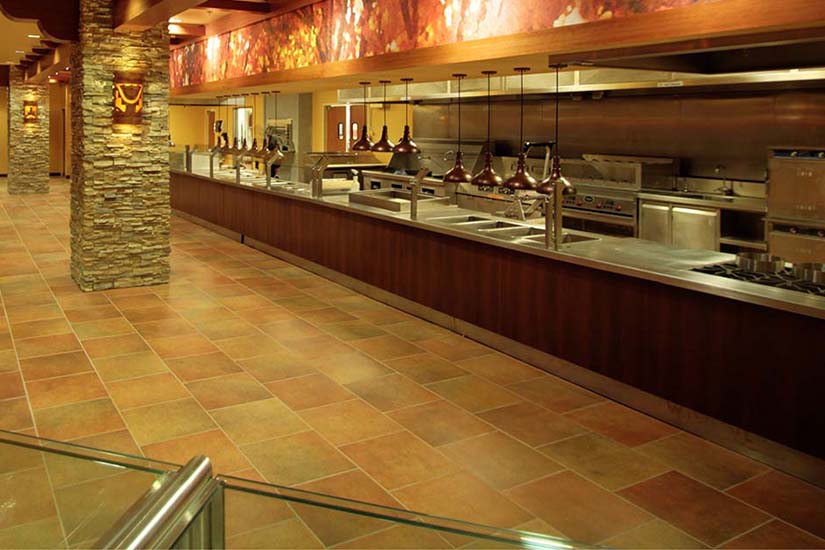 Flowing like a river around the perimeter of the dining area, the curved soffit showcases soft blue LED cove lighting and provides a light contrast to the darker tones in the design.

Mica ceiling chandeliers, set in latillas between ceiling beams, complement the mica pendant lights, casting a warm glow throughout the space. Rock pillars with punched copper sconces support the wood grain ceiling beams and bring together the natural design elements.

"Formica® Laminate allowed us to implement a much lighter, cost-effective design into the buffet. The ceiling beams, corbels and casework wrapped in Formica® Laminate would have been very difficult to manufacture out of real wood. The Wild Cherry wood grain laminate allowed more flexibility in fabrication and allowed us more creativity in our designs."