Operation Tiny Home – From a Friendly Project to a National Non-Profit Organization
Operation Tiny Home – From a Friendly Project to a National Non-Profit Organization
And why Formica® Laminate is a great countertop material for tiny home living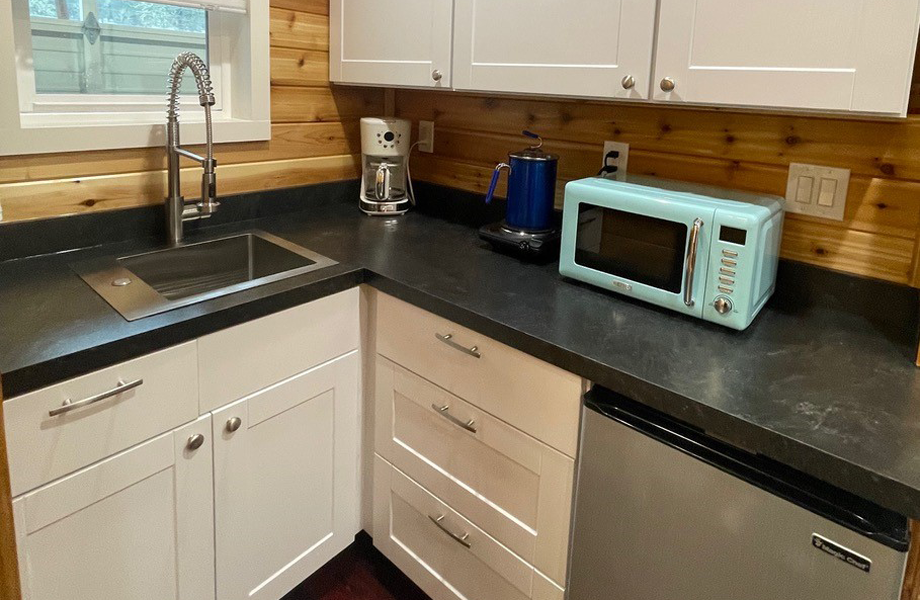 By her own admission, Gabrielle Rapport has no background in building or design. So how did she become the founder and executive director of Operation Tiny Home, a non-profit organization whose mission is to assist people struggling with housing instability by providing them with custom high-quality tiny housing solutions?
Turns out, she's a problem-solver. Or in her own words, "a social entrepreneur." And when a family friend needed help, she was there.
"The beginning of Operation Tiny Home was a love project, a coming together of my family who wanted to support a friend who was a combat-wounded veteran," Rapport explains. "He fell into a situation that no person should be living in, and we wanted to do something to help."
As it turns out, her friend had a dream to own a tiny home – something that would give him some stability, but also the flexibility, mobility and freedom of the life to which he had become accustomed. Gabrielle started doing some research, launched a crowdfunding campaign, and brought the community together to provide him with his dream home.
The project earned some press from the local media, and then a few companies reached out to offer support to continue the tiny home projects.
"And that's the beginning of how we became a national organization."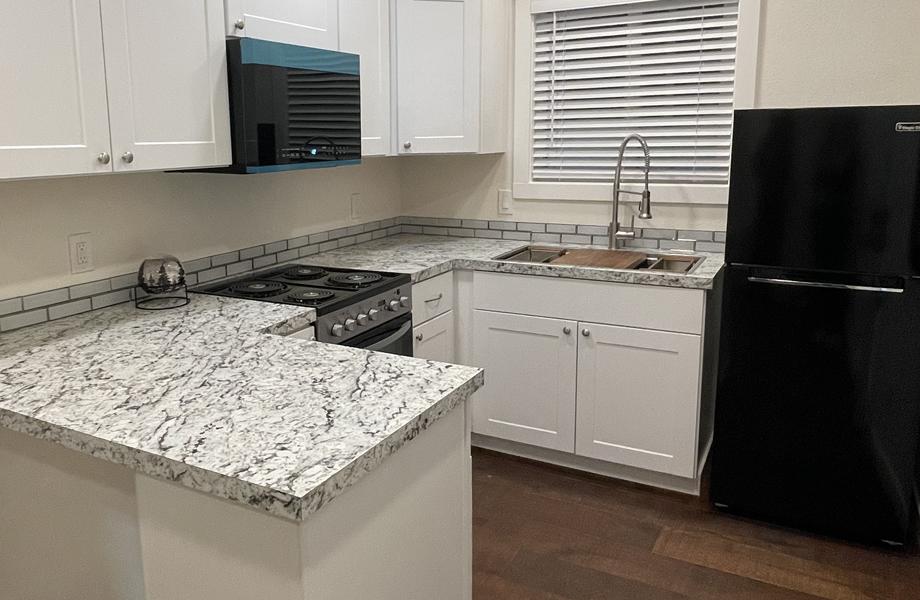 Operation Tiny Home goes beyond just providing the home for those who have housing instability though. They also offer educational services, including carpentry and construction skills training, to help get the disadvantaged back on their feet.
"We had some really beautiful discoveries in the process of building these homes," Rapport said. "We were bringing in veteran volunteers who wanted to help others, but found that they were also experiencing some healing of their own in the process."
As of early 2022, Operation Tiny Home had trained more than 550 veterans with carpentry and construction skills, and their tiny homes could be found in more than 27 cities across the United States.
Recently, they've been helping with transitional housing for those impacted by natural disasters.
"Tiny home living isn't for everybody, but it's a very powerful solution," Rapport said. "Whether it's permanent or temporary, we build homes for the specific needs of the person who will be living there."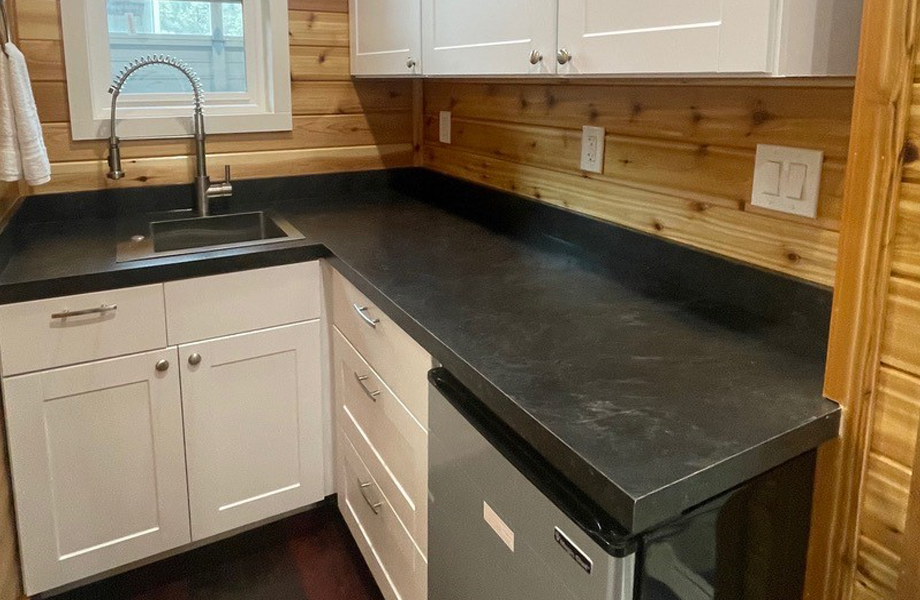 In 2021, Formica Group became a platinum donor to Operation Tiny Home, providing sheets of laminate as needed to assist with the building process.
"Formica Laminate is a really good fit for tiny homes because it's not heavy, and in tiny home living, you're also looking for a solution that's going to be thoughtful of weight," Rapport explains.
Rapport also cited the durability and cleanability of laminate as a key factor in tight quarters, where surfaces may get bumped into and used more frequently than an average home.
"Formica is well-known and has beautiful products," Rapport said. "It's a perfect fit."