ADA Signage with Formica® Brand Laminates
Nova Polymers delivers high quality ADA-approved signage with stylish Formica® Brand Laminate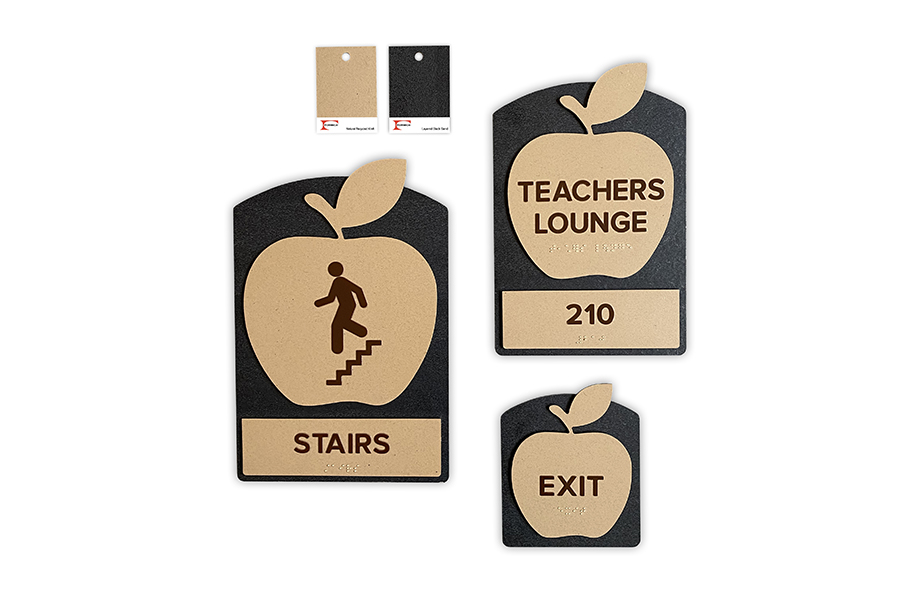 Signs, like laminate, seem to be everywhere in a commercial environment. Every doorway in schools, healthcare offices, and businesses have a sign identifying the room number or type – not to mention wayfinding, restrooms, stairwells, and elevators.
Yet signs, like laminate, can often be an overlooked star in commercial design.
Kelly Boeder is the Director of Sales and Education at Nova Polymers, Inc., the largest manufacturer and distributor of photopolymer sign products in the United States, Canada, Europe, The Middle East, and Australia.
"I was a vendor of Nova Polymers products for 10 years, and when I came on board, I knew we weren't pushing our laminate line enough," Boeder said. "So many designers want to coordinate surfaces from counters and case goods to walls and signs, which is really only achievable with high pressure laminate."
So Boeder is leading a charge, along with customers like Welch Sign, to relaunch the Novacyrl® LP™ Laminate Base Photopolymer line starring Formica® Brand Laminates.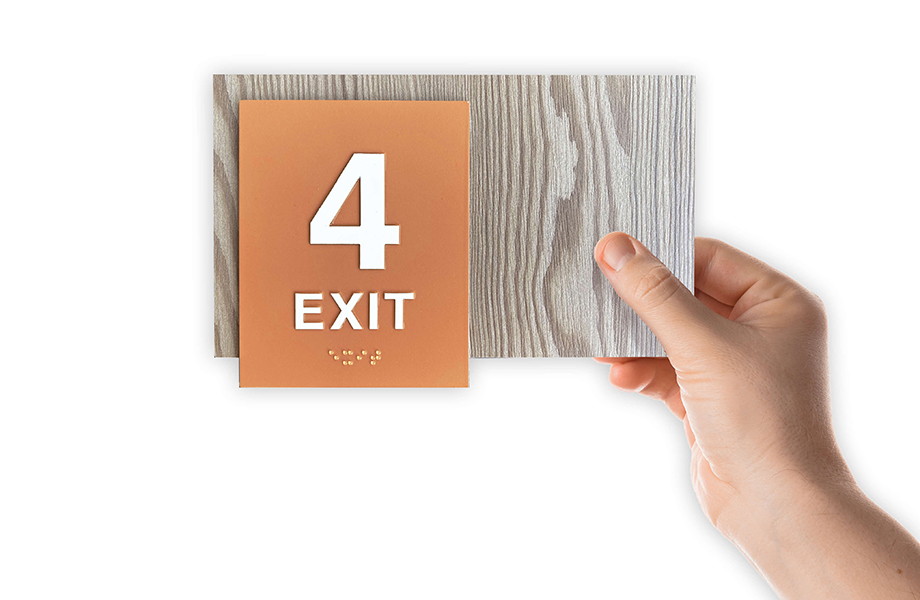 "We're a material provider, so we extrude our photopolymer to Formica laminate and send it out to signage companies," Boeder said. "I love sending the variety of colors, woodgrains and more to designers and letting them experiment with all the different options."
Nova Polymers has an ADA-compliant production style that allows for one-piece signage that is both durable and aesthetically pleasing.
"What's great about laminate is that you don't have to paint it – you get the rich look from the laminate itself," Boeder said. "It's less labor intensive for one, and then if there's already laminate in the facility, the color consistency is a perfect match. It's a slam dunk."
Boeder says that interior designers love the feeling of achieving fantastic coordination between all their materials.
"Some people may think of them only as signs, but I like to consider it the final piece of the interior artwork," Boeder said. "It really is a wow factor."
Explore laminate sign options at www.novapolymers.com.