Gallery: Meredith's Everform™ Solid Surface Test Kitchen
Meredith Corporation is an American media conglomerate whose magazines include Better Homes & Gardens, Real Simple, Traditional Home and more. At their company headquarters in Des Moines, Iowa, Meredith has a number of test kitchens that serve as both a food prep area and photography studio for their media properties.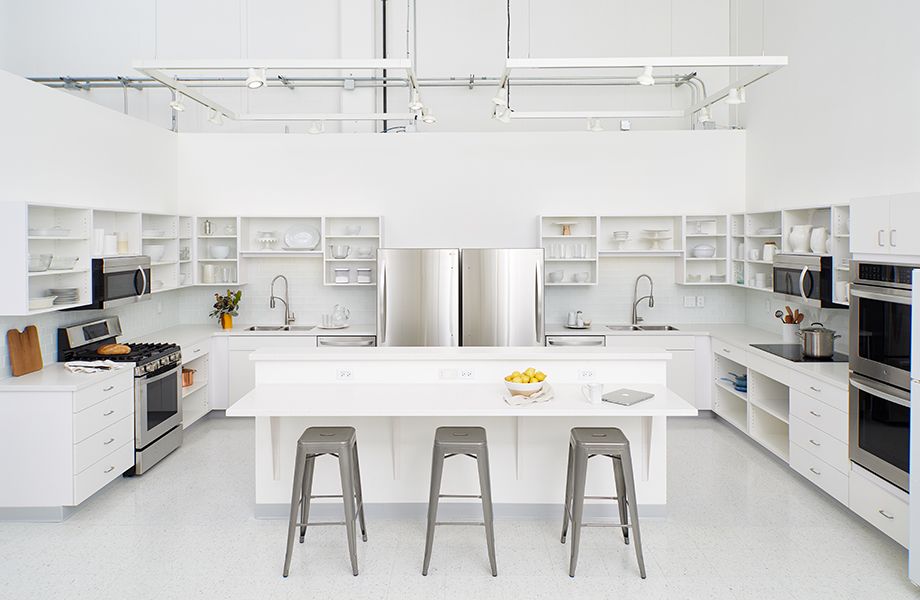 In a recent update to one of the test kitchens, Meredith selected Bianco Mineral Everform™ Solid Surface (which at the time was called Formica® Solid Surfacing) for the countertops, and it's absolutely stunning.
Here are what the company's food stylists and culinary specialists say about the durable surface:
"I think the hard surface kitchen counters are the perfect mix of a clean and timeless look, functionality, and durability."
"Not only are the countertops gorgeous, but they're durable! They handle the heavy usage and daily tasks of a food stylist beautifully!"
"I love the countertops—they are bright and cheery as well as very durable—feels like quartz. They don't stain easy and are easy to clean."
Check out the beautiful kitchen in the gallery below.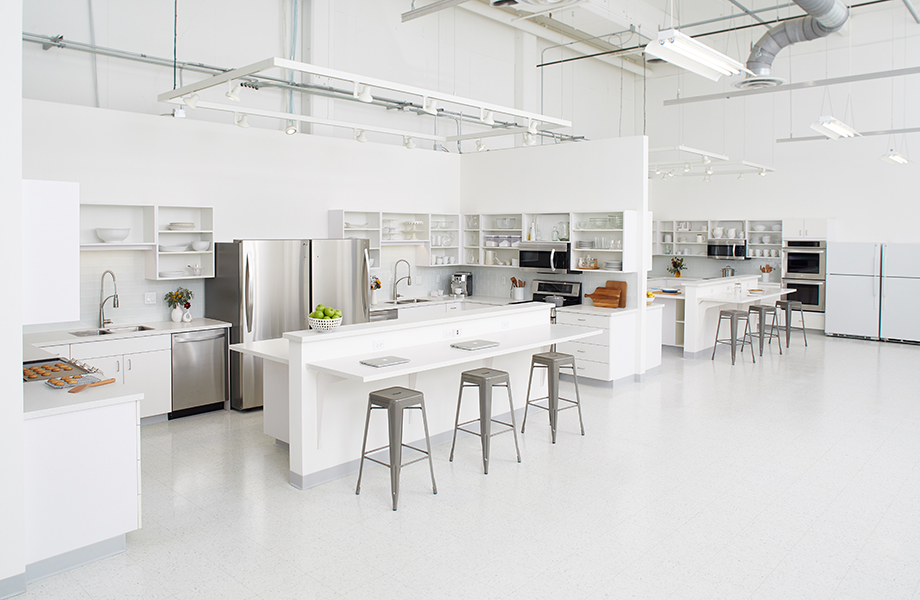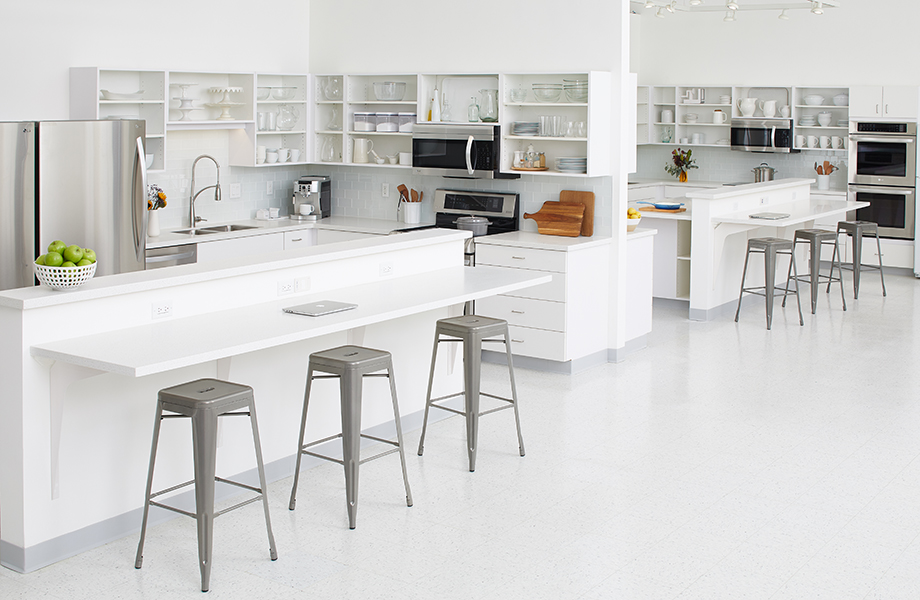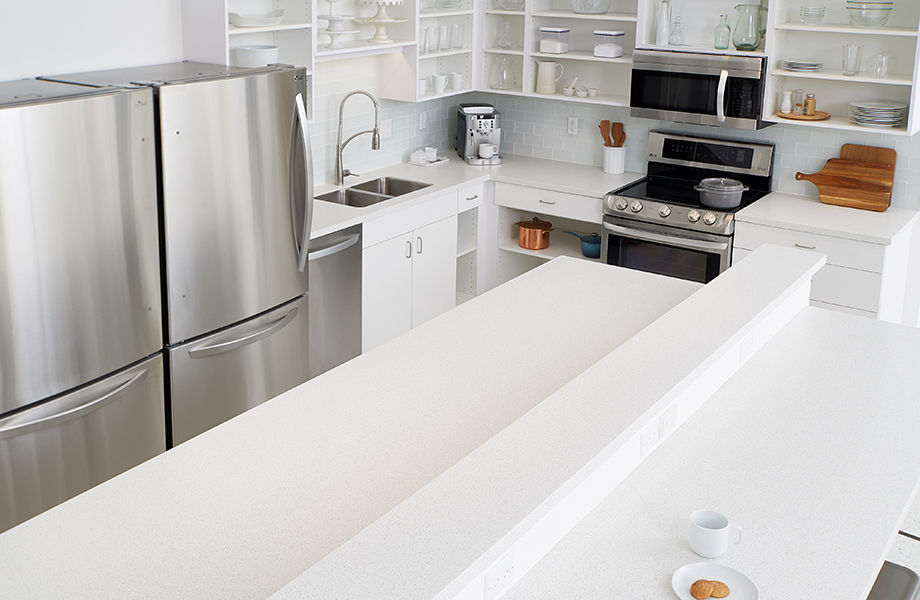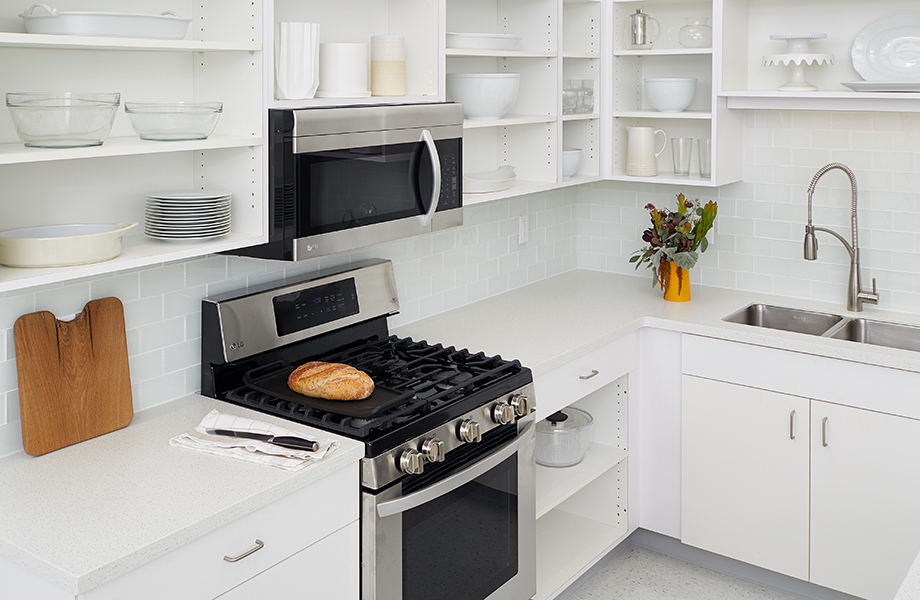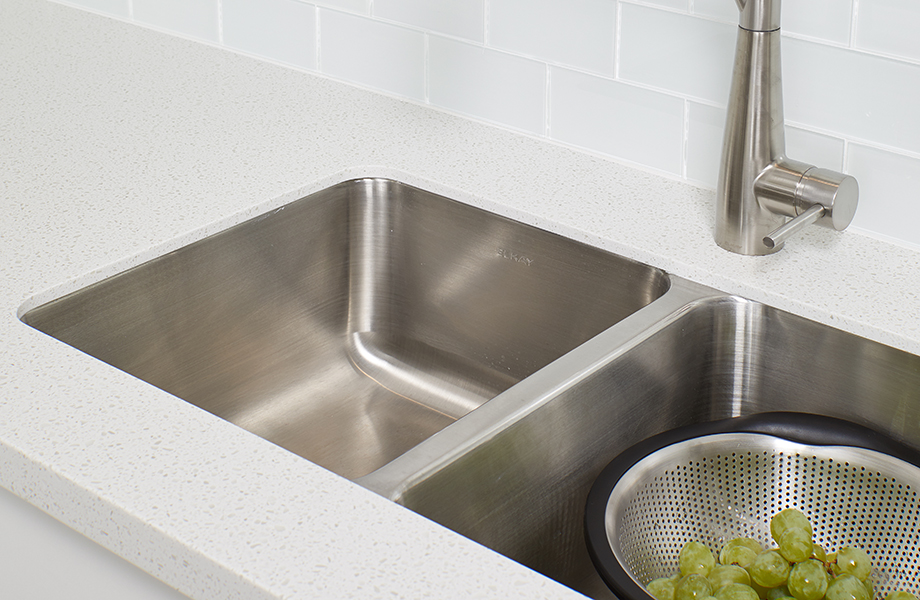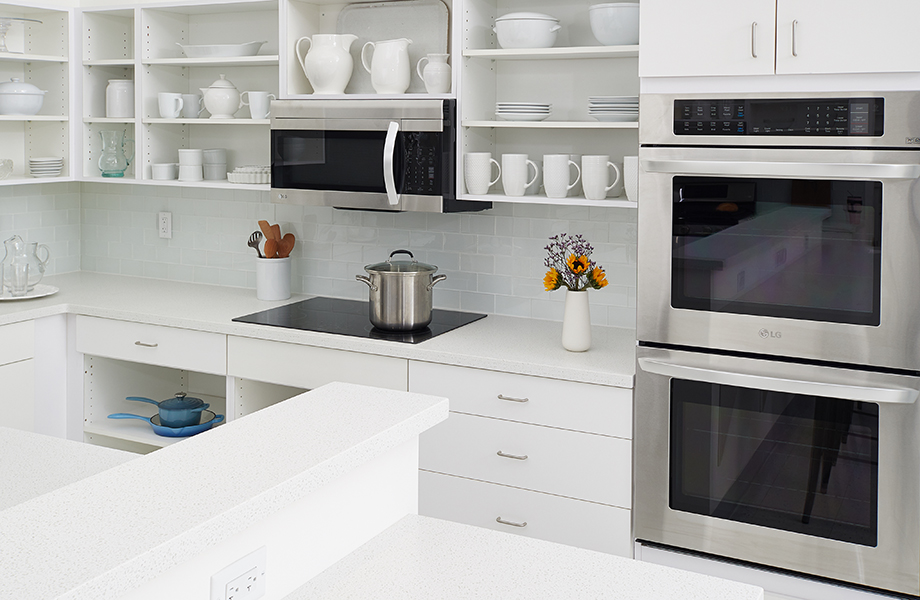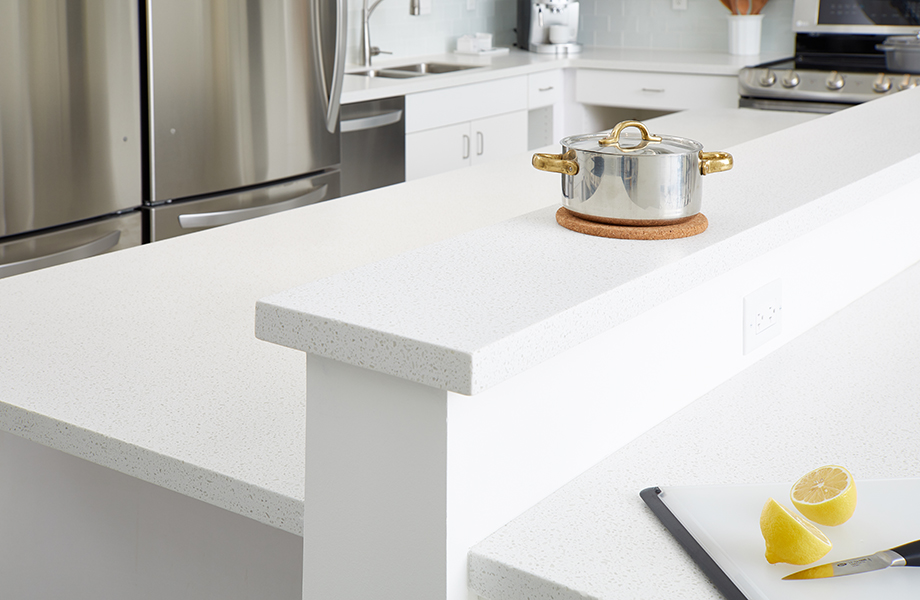 Photographer
Brie Passano, Meredith Staff Photographer