Kalu Interiors – Modernizing the Vancouver Special
Kalu Interiors – Modernizing the Vancouver Special
Giving new life to a mass-produced home from the 1970s to bring it into the new century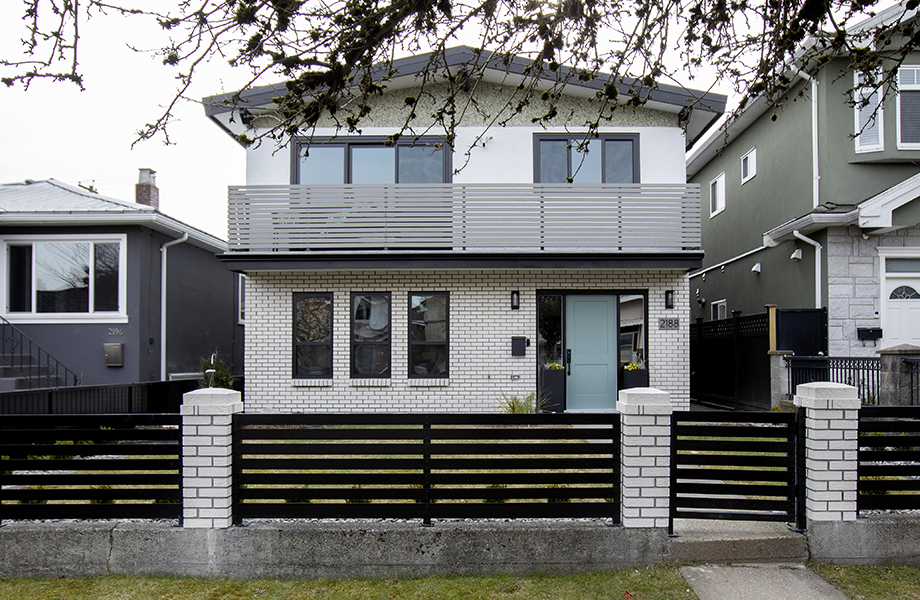 If you hail from the British Columbia area, you're probably familiar with the "Vancouver Special" – if not by name, then certainly by sight. For those outside the area, the Vancouver Special is a residential home style that was mass produced between the 1960s and 1980s to maximize floor space while minimizing costs. Characterized by its front gable and shallow second floor balcony, the Vancouver Special remains a prominent home style found throughout the city and surrounding suburbs.
For Phyllis Lui, partner and interior designer at Kalu Interiors, the Vancouver Special recently represented an opportunity to breathe new life into a home style that many have said is past its prime.
"This particular house had never been renovated and had a 'stuck in the 70s' sort of feel when you walked in," Lui said. "Everything was in good condition, but original. We wanted to maintain the history and funkier vibe of the home while bringing it into the new century."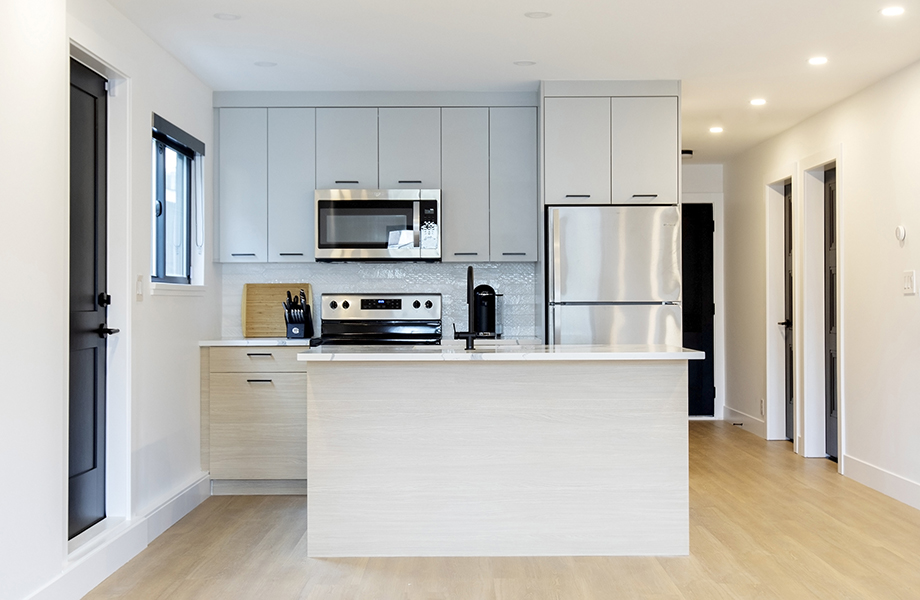 On this particular remodel, the lower level was being converted to a rental suite where durability and style were top priority. With Formica® Brand Laminates, Lui found a surface that matched these dual priorities.
"We wanted to make the space clean, modern and simple so that it would be easy to rent out," Lui said. "The space was small, so we used lighter colours to keep it bright and airy without being boring."
In the kitchen, the lower cabinets were Aged Ash laminate with the woodbrush texture that looks and feels like real wood. The upper cabinets and fridge surround were done in the soft gray Folkstone laminate in a matte texture.
"The colours from Formica were perfect," Lui said. "They helped us to give the space the feel that we had been looking for – nothing too bold so that it would turn people off of living there and not too boring so that it was not appealing."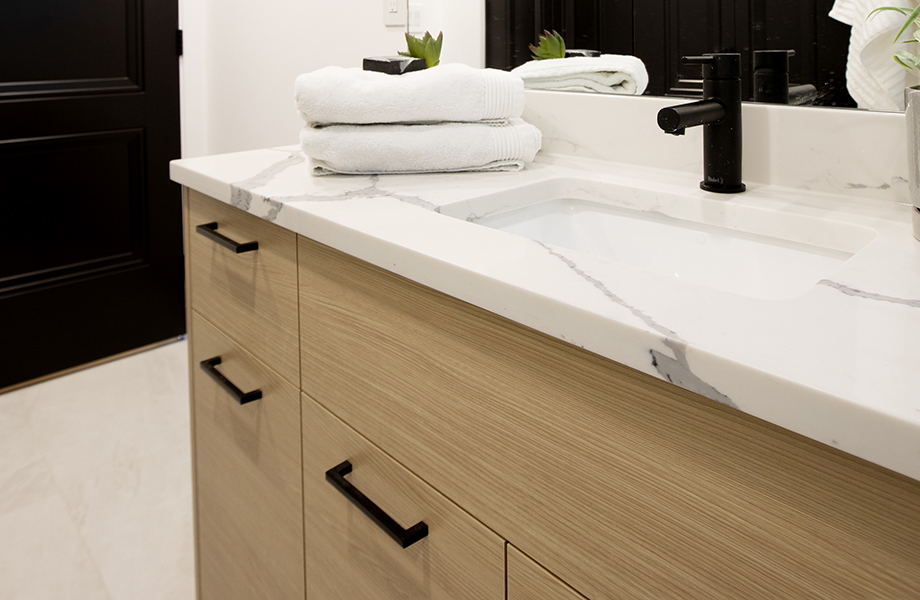 Lui carried the Aged Ash laminate into the bathroom as well, to help warm up the space.
"The laminates from Formica gave the space a high quality feel that was understated and tasteful," Lui said. "We especially loved the wood look laminate which looked and felt so real. It enabled us to give the small suite a really custom and unique feel…something that was not typical of a basement suite."