gauleybrothers Take Custom Approach to Fugazzi Pizza
gauleybrothers Take Custom Approach to Fugazzi Pizza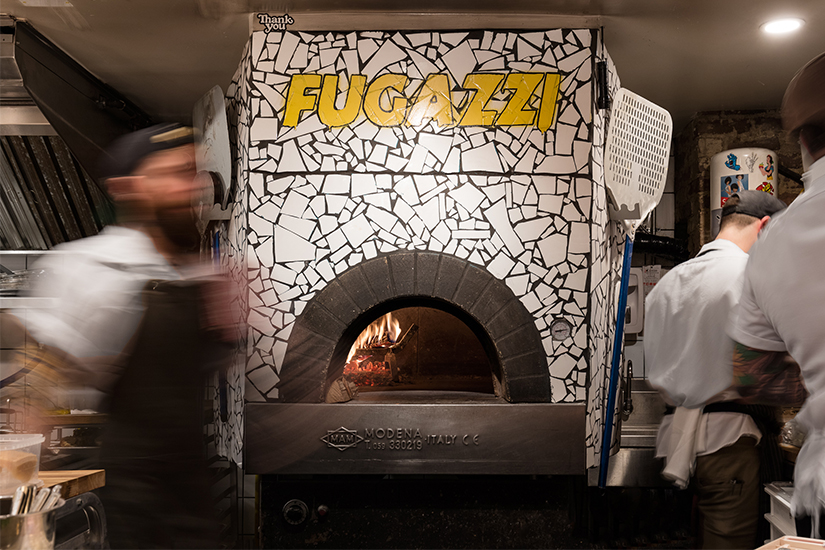 When Toby and Taylor Gauley were asked to design the new Fugazzi Pizza restaurant in an up-and-coming Montreal neighborhood, they seized an opportunity to create a unique design that ventured away from the traditional Italian restaurant style.

"I guess you could say we were a little more invested in this one," Taylor Gauley said. "We really wanted to create a one-of-a-kind experience that was different from the 'nice and clean' look that you can find everywhere else."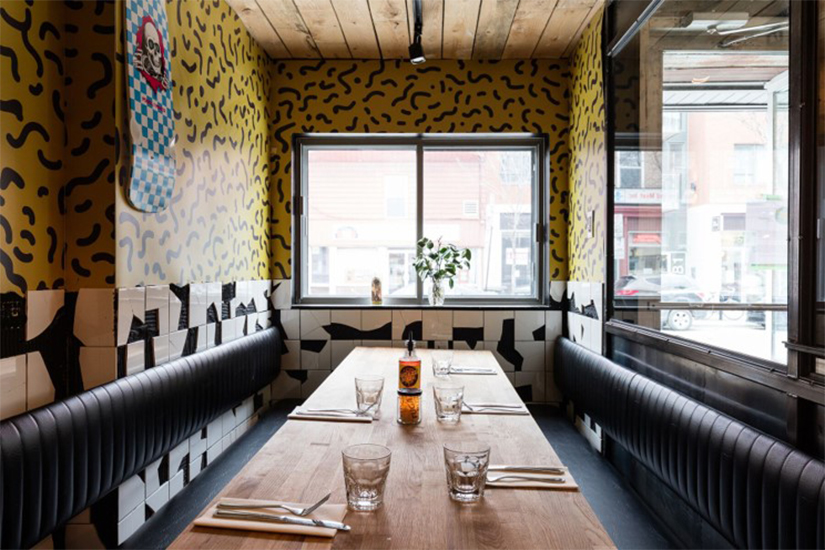 Transitioning an old Irish pub into an Italian pizza joint would certainly qualify as different, especially when the owners and kitchen staff are self-described "fake Italians" (fugazi is a slang word used to mean "fake," thus, the name of the restaurant). Taking their cue from the humorous name, Toby and Taylor Gauley knew they could infuse their design with a truly customized look and feel, but budget constraints left them searching for a solution that would allow their unique vision come to life.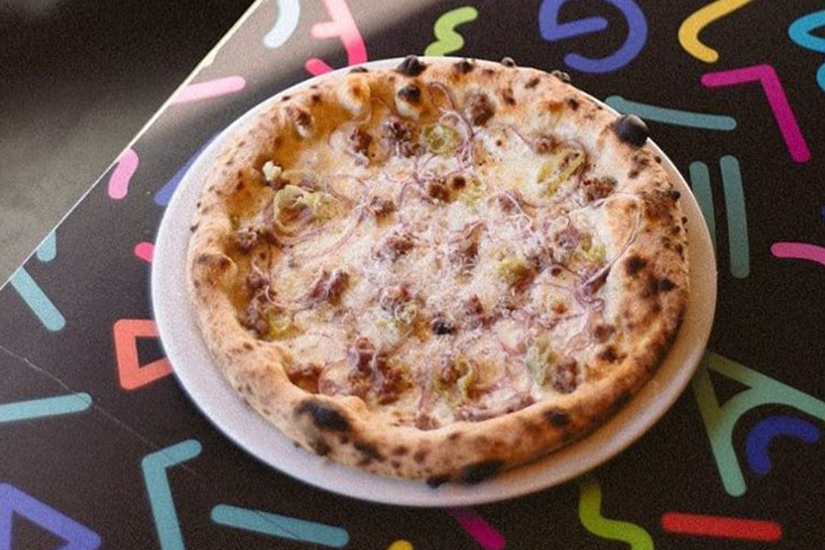 "Custom is not usually associated with inexpensive, but growing up with our father in the construction industry, we were taught how to work according to the budget you're provided," Taylor Gauley said. "When our Formica Group rep told us about the custom laminate option, we were thrilled that we could meet both the custom and affordable guidelines."

Following the Formica Envision™ Custom Laminate process, gauleybrothers submitted a few designs as high-res vector files. Test samples were returned for evaluation ("They were amazing," said Taylor) and then the sheets were printed and delivered for installation.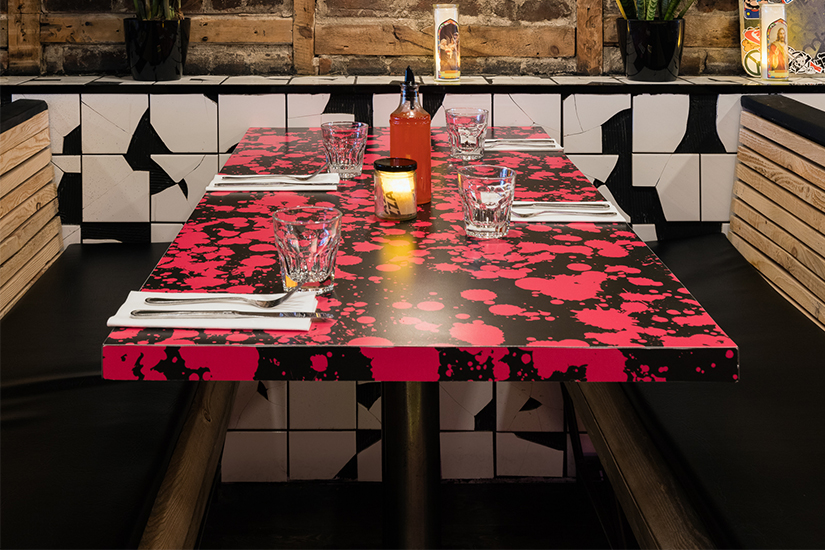 "We used the Formica Envision Laminate on tables as well as a vertical application on the walls," Taylor Gauley said. "The whole process could not have been easier, and Formica Group helped us achieve that one-of-a-kind look that we were trying to achieve."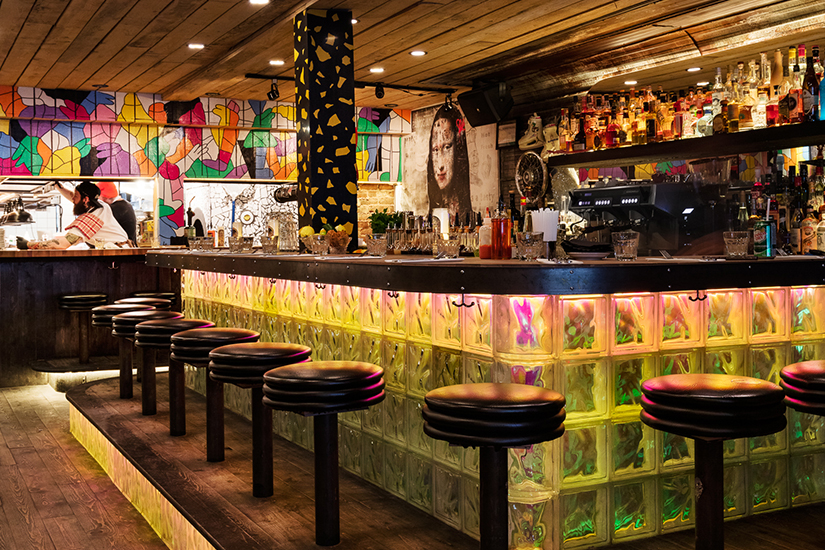 With its truly custom setting (and of course, delicious food), Fugazzi Pizza has quickly emerged as a popular Montreal-area restaurant.
Photographer
Maxim Brouillet and Elizabeth Garthside