Formica® Brand Surfaces Infuse High-Traffic Spaces with Luxe Design at Multi-Purpose Credit One Stadium
LS3P Associates LTD creates sophisticated spaces with beautiful, durable Formica® Laminate for tennis players, patrons and music lovers alike.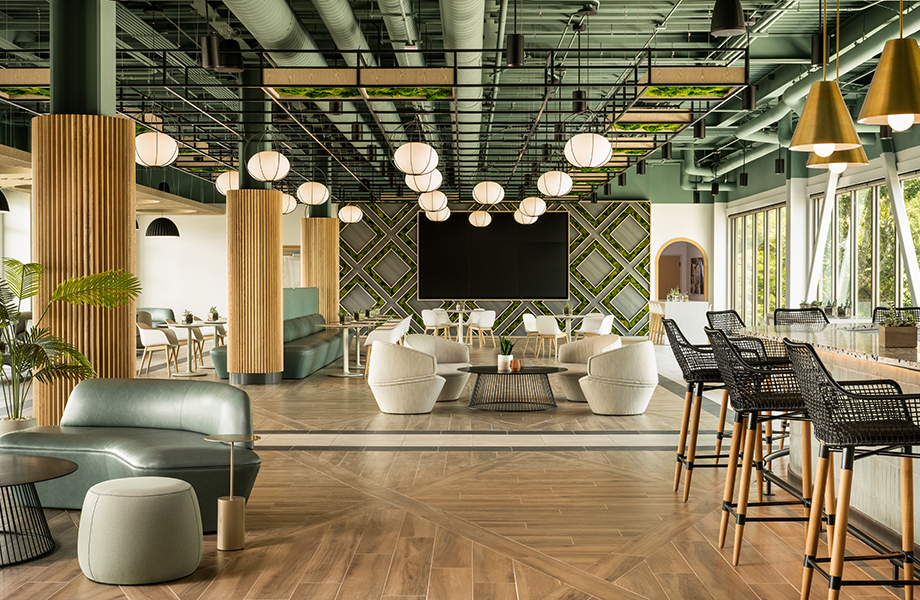 Located in Charleston, South Carolina, Credit One Stadium is a world-class tennis venue by day that transitions to a high-energy music mecca in the evenings. When it came time to modernize this popular site, the team looked to interior designers LS3P Associates LTD and Rossetti architects to create a sophisticated look and feel for high-traffic, heavily used spaces.

Given the locale's busy event schedule, the firms had a tight timeline to meet and faced several challenges due to the unpredictable global supply chain and ongoing labor shortages. However, they got to work on the stadium expansion and renovation, creating a world-class site synonymous with southern hospitality.

The results are striking. The serene, restrained color palette is derived from Charleston's lush landscape. Spaces are shaped by circular and woven motifs – an abstraction of a ball and racquet – subtly woven into framed views through arches, light fixtures, tile patterns and wall textures.

LS3P Associates selected four complementary Formica® products to define the surfacing across a range of interior applications. All were within budget and readily accessible for the talented millworkers who fabricated the interiors.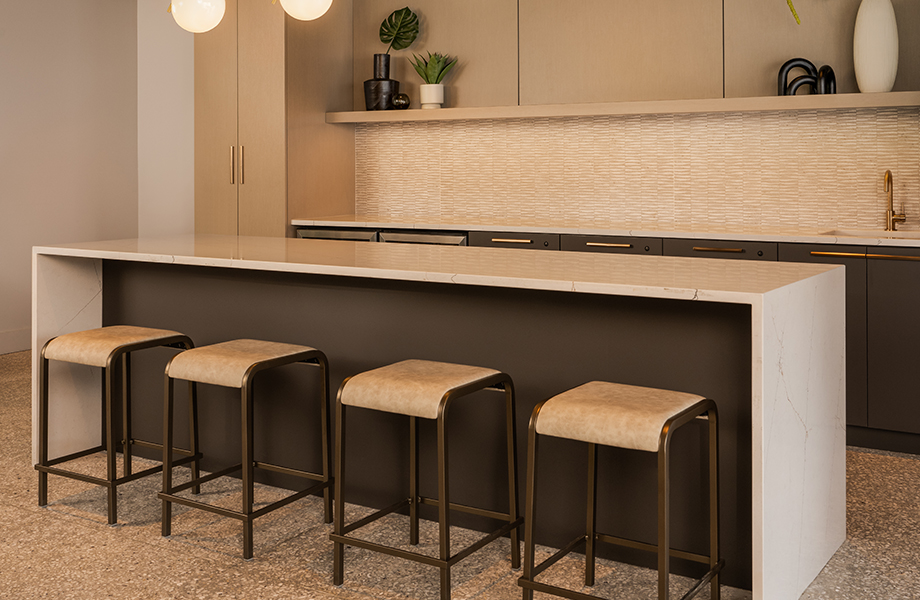 Casework
Greige Softwood laminate was used on the main casework in all amenity spaces, including the private suites and players lounge. Black Recycled Kraft laminate was used on casework in support spaces.

Cabinetry
Graphite laminate was used on base cabinets in the private suite kitchenettes and islands. In fact, most visitors would never know that the private suite cabinetry was laminate and not the same solid wood product used on the ceiling. However, the durability and easy maintenance of the Graphite laminate will ensure the suites look good as new for years to come.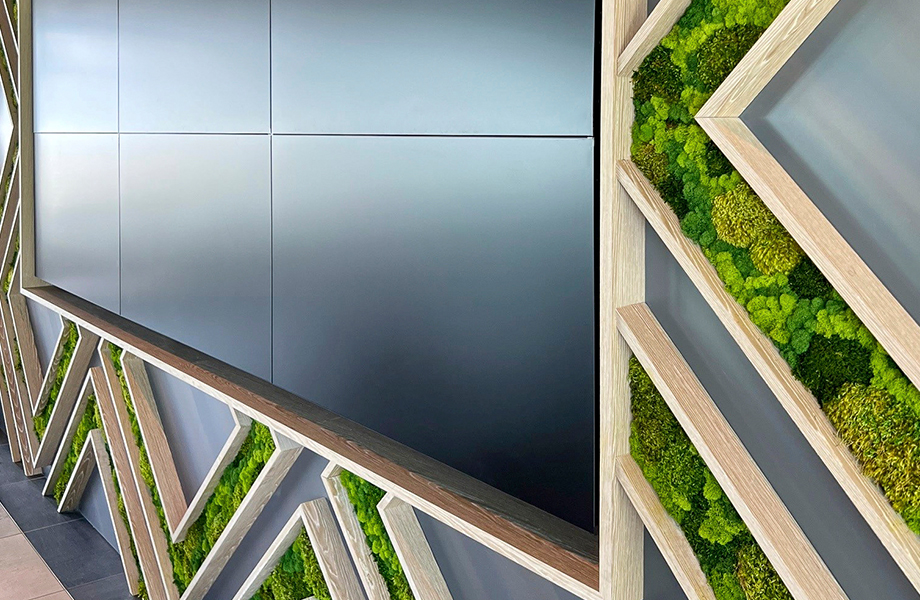 Feature Wall
Light Rolled Steel DecoMetal® metal laminate was used on the feature wall surrounding the multi-screen media center in the club. The subtle metallic striation provides a gorgeous contrast to the natural elements of moss and white oak.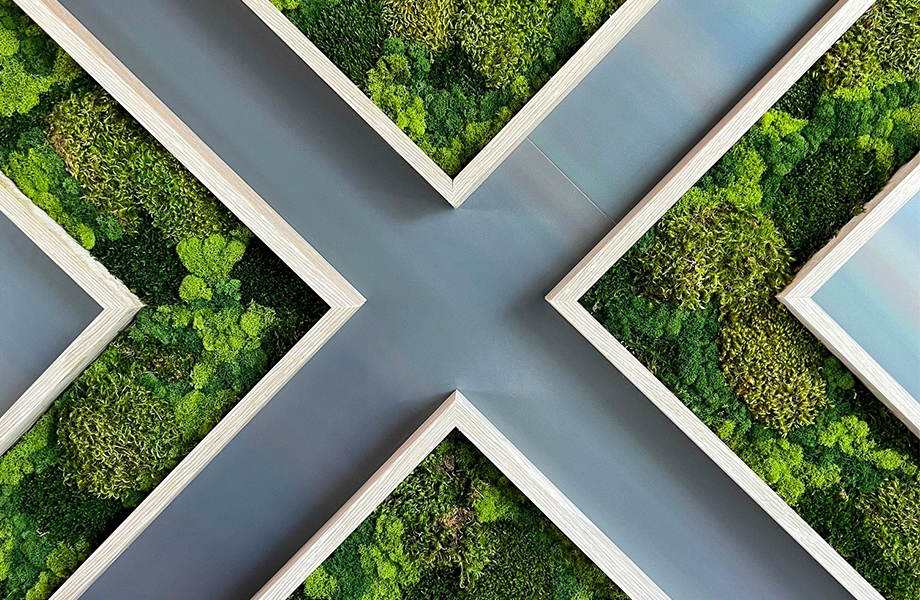 "The Formica® products used at Credit One Stadium turned out brilliantly, and I could not be happier with the end results," said Michelle Pieper Hertel, senior associate and senior interior designer, LS3P. "The moss, metal laminate and wood media feature wall is a standout element that grabs your eye from across the room, but the subtle beauty of the metal veining is even more impressive up close."

Architect/Designer:
Interior Design by LS3P Associates LTD
Architect of Record: Rossetti

Photographer (Top Two Images): Katie Charlotte
Photography (Bottom Two Images): Courtesy of LS3P