Wall Treatments in Commercial Environments
Wall Treatments in Commercial Environments
Durable surfaces are a must in commercial design, especially for high-traffic areas prone to impact. Explore these three options for achieving a memorable design aesthetic with long-lasting protection.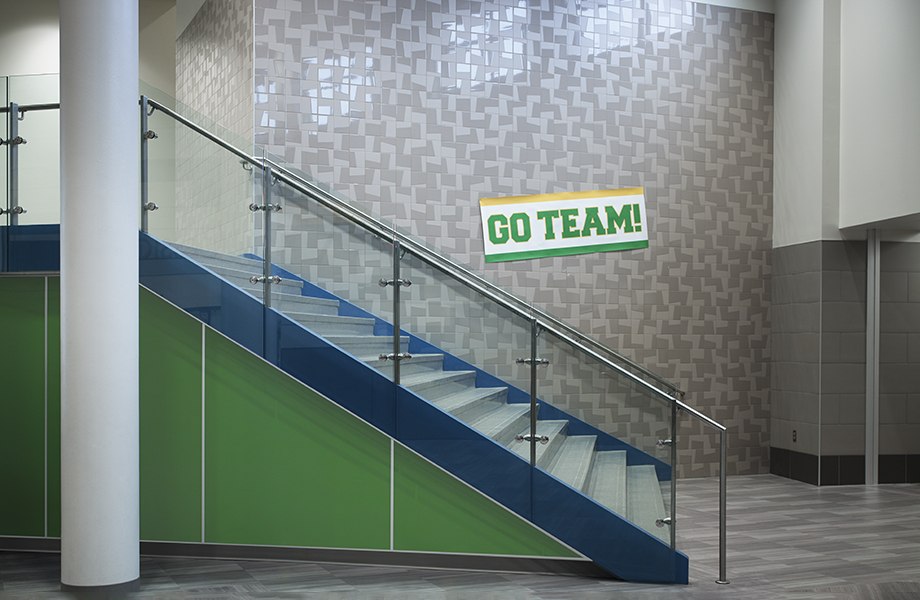 Beauty + Durability
Healthcare, education, hospitality, office and retail settings all feature surfaces that take more than their fair share of bumps. So when it comes to vertical surfaces in these and other commercial spaces, highly durable, impact-resistant options with style are essential to functional design. Let's look at the Formica® Brand selections that take laminate to the next level: decorative protection panels, metallic surfaces and writable surfaces.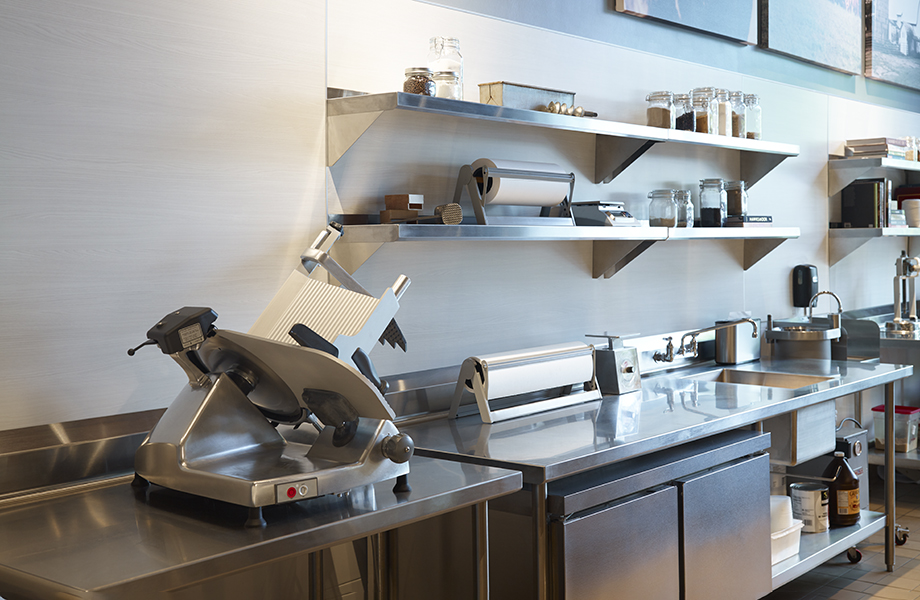 HardStop® Decorative Protection Panels
Just because a wall needs extra protection doesn't mean the aesthetic has to take a back seat. Enter 'hard walls,' built to withstand serious impact for high-traffic areas where people, furniture, everyday objects — and let's face it, dirt — come into not-so-gentle contact with their surroundings.

HardStop® panels are constructed with a resilient fiberglass core for industrial strength, not to mention a Class-A fire rating. But this wall protection doesn't stop there. It's available in a wide range of trend-worthy colors and patterns that coordinate easily with the full collection of Formica® Brand laminate for maximum design flexibility. And like all Formica® Brand selections, it's easy to clean.

Top applications: Elevator cabs, stairways, food-service areas/cafeterias, reception desk fronts, medical offices, waiting rooms, dorm rooms, daycare centers, corridors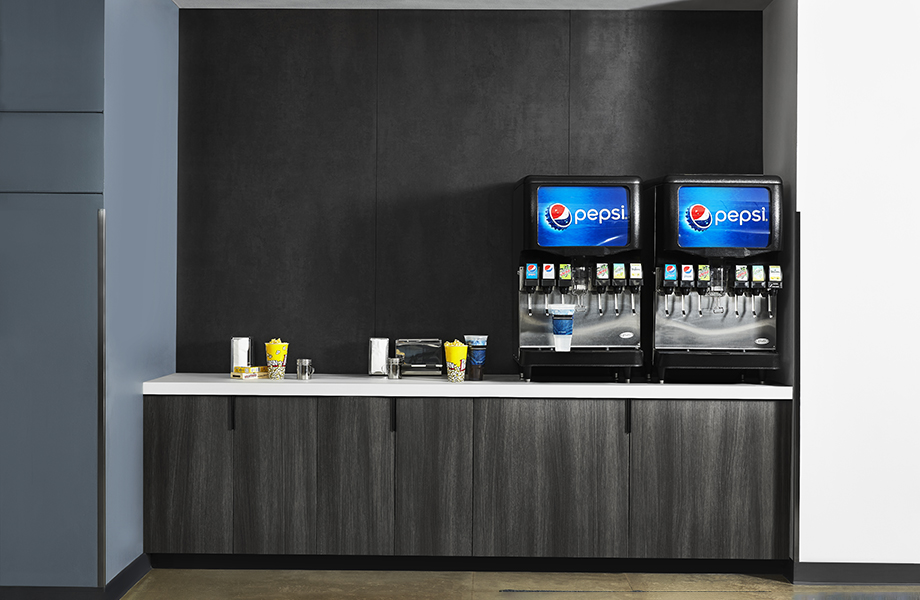 DecoMetal® Metal Laminates
Metal laminate wall panels are another fine choice for creating sleek interiors in restaurants, hospitality and office settings where the element of shine helps build out a well-rounded concept. Not only do these unusual surfaces add flair and a sense of craftsmanship, but they also stand up to impact and cleaning.

The DecoMetal® Laminate Collection spans printed solid metals and metal foil laminate with brushed metallic finishes for a full creative palette. These surfaces exude warmth and luster and help protect busy areas from frequent impacts and cleaning.

Top applications: Elevator lobbies, reception desks, column wraps, feature walls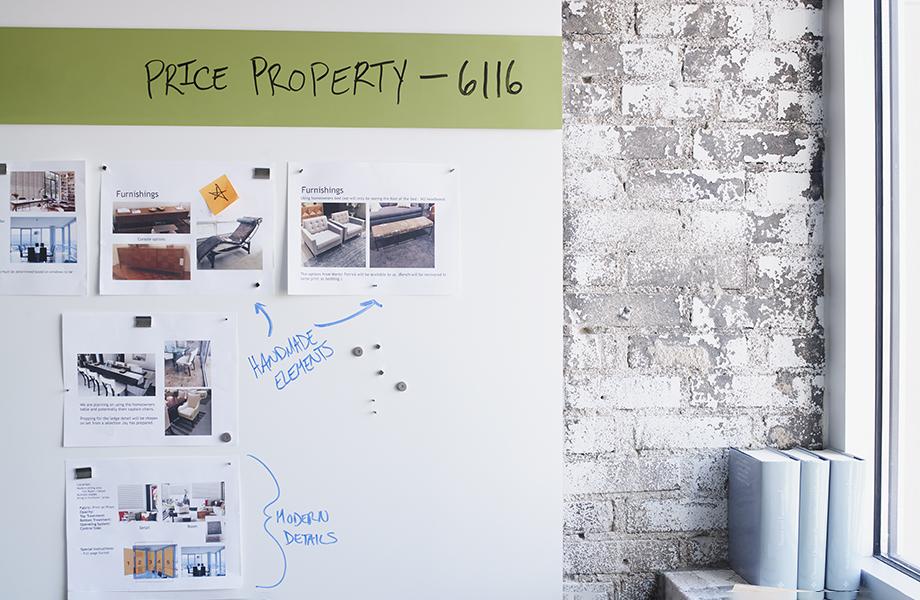 Formica® Writable Surfaces
Collaborative spaces in offices or educational settings often need surfaces that invite creativity, drawings or notes. Likewise, patient and provider communications can become much easier with dry-erase markerboard walls and doors. Formica® Writable Surfaces include chalkboard, dry-erase markerboard, and magnetic options that stand up to frequent cleaning while looking their best.

Applications: Patient rooms, nurses' stations, conference room white boards, classroom whiteboards, chalkboard walls and doors
Cleanability
Ease of cleaning is a top concern for those tasked with maintaining commercial spaces today. Formica® Laminate can stand up to rigorous cleaning while maintaining its look for years to come. Learn more about how easy it is to clean Formica® Brand surfaces.