European design students invited to enter the new Formica® Formations Design Competition – Winner Announced
This year we launched an exciting pan-European furniture design competition, calling for budding art and design students to enter and submit their concepts.
We challenged design students across Europe (including; UK, Ireland, Holland, Belgium, Finland, Poland, Sweden, Norway, Denmark, France, Russia and Spain) to create a forward thinking and attractive piece of furniture incorporating Formica® laminate to help 'create a better life.' The competition focus was to develop furniture concepts which will help to change our relationship with the spaces that define us. It should also show how to make life easier, more enjoyable, more productive or more comfortable.
The international jury panel consisted of the three judges; design experts Renee Hytry Derrington, Eva Hoernisch and Nina Bailey all with stellar reputations on the international art and design scene. Renee comments, "The Formica® Formations Design Competition this year represented the creativity and resilience of today's young designers. The original challenge to design furniture 'to change our relationship with spaces' is now more important than ever and the top winners each proposed solutions for today's new world."
We are delighted to announce that the Winner of Formica® Formations 2020 is Miriam Antón Ganzález from INSENIA Design School in Madrid, with "Working Station".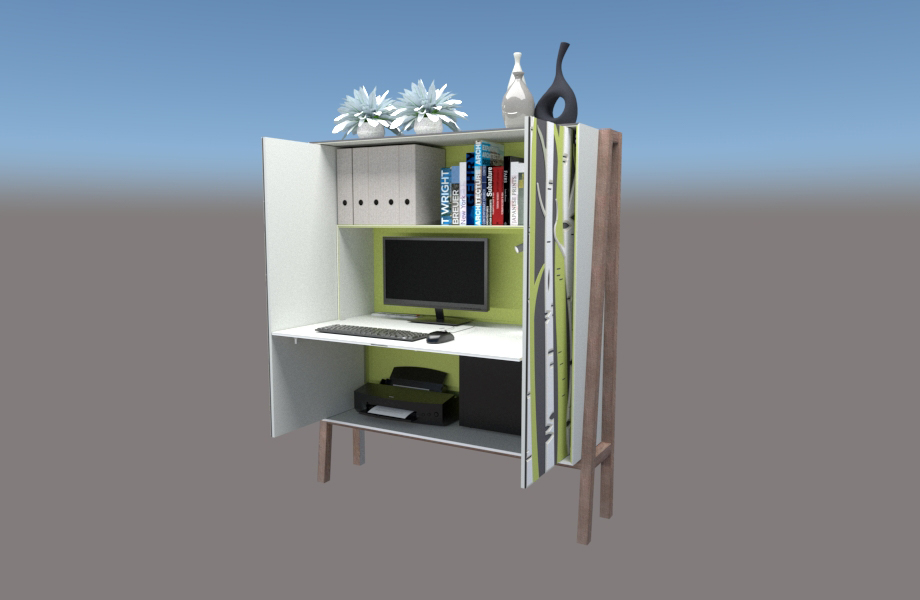 Now, more than ever there is a growing demand to have a practical, comfortable and stylish workspace in the home. The winning design is a compact work station that can be placed anywhere in the home. It allows for an independent workspace with ample storage when open and can be forgotten about when closed, providing easy separation between work and leisure.
The work station is made using ColorCore® by Formica Group laminate, supported on a pinewood slat structure. The ability to router and layer ColorCore® laminate results in a unique and striking furniture design that can be a beautiful feature in any home.
Our judging panel were impressed with the simplicity of design which perfectly matched the brief of changing and enhancing life.
Judge Renee Hytry-Derrington comments, "Miriam Anton created a beautiful piece that bridges between office and home, so needed in light of new 'work at home' requirements. The project was elegantly rendered and detailed, beautiful to look at as well as to work on, changeable from an art piece to a working desk."
Nina Bailey adds, "The Working Station stood out to me, not only for its beautiful doors but also for its multifunctional use. The piece is a great response to the current times of working remotely from our homes and how we need furniture and space to be adaptable. I admire the look for its close link to nature with its natural palette and tree pattern on the doors. I can see this piece working well in a home environment where the piece of furniture becomes your office and at the end of the working day the doors are closed to hide away the desk and reveal a well-designed artwork."
The winner will receive an ipad pro and 1150 Euro shopping voucher.
In second place is Paloma Canseco Muñoz from IED University in Madrid with "Tsukuru". In a world where homes are becoming smaller, a modular system that allows children to create, play and change their furniture daily is game changing. The design proposes a system of pieces made from Formica® Laminate applied to birch plywood which allows children to create real scale structures and that can also work as furniture, such as tables and chairs.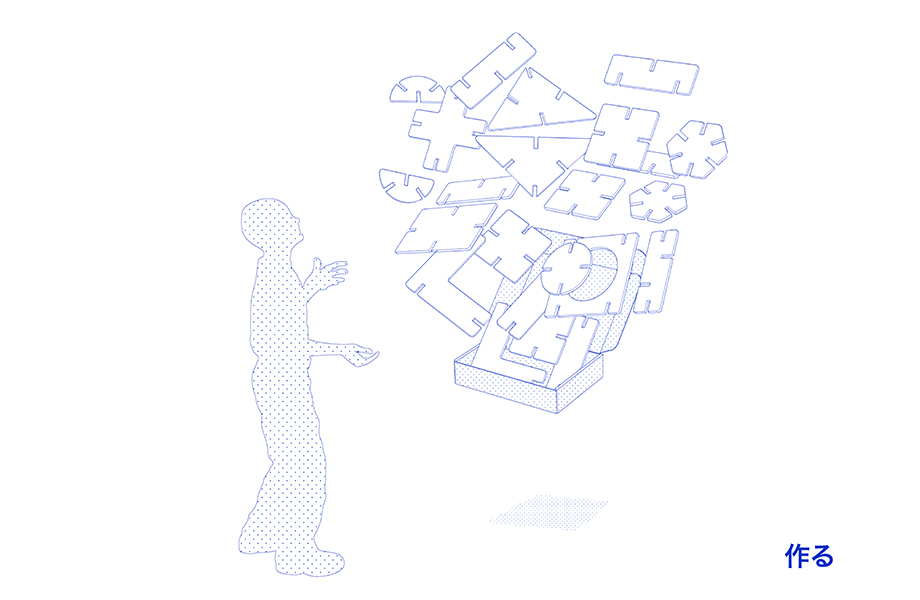 Renee says that the design possibilities are endless, "as Paloma created a flexible furniture system that incorporated colourful interlocking shapes to create various furniture pieces. Changeable for any type of commercial or home environment."
Nina thinks it is a beautiful concept and described it as "a really intriguing product. The interlinking shapes encourage the consumer to become the designer; Tsukuru provides the tools to further create. The palette selected and Younique pattern design is iconic and playful. I believe this product would be a beautiful and lasting addition to any home."
In third place is Evanthia Lerodiakonou from Nottingham Trent University with "Entangled". Evanthia created a furniture design ideally suited to waiting areas that works for adults and children alike. Adults can sit in comfort while children benefit from a play zone in close proximity.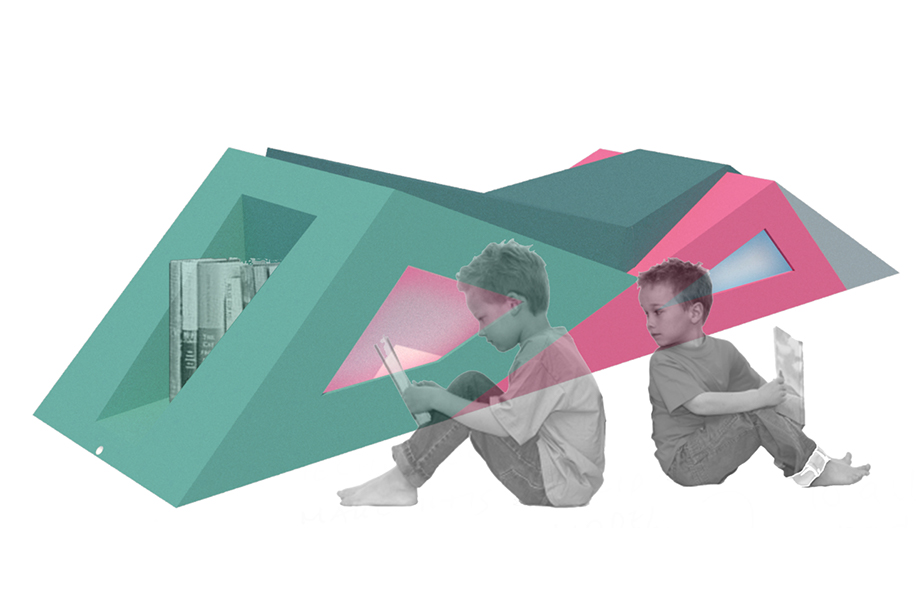 Renee comments, "Evanthia Lerodiakonou developed a noble theme, to create furniture that works for both small children and their parents. To sit, lie down, play on, wait on, Entangled represents the new blurring of furniture functions."
Nina praised its uniqueness and said, "Entangled is a unique idea that brings together adults and Children in waiting spaces. I believe this product would be a great addition to airport zones and gates; allowing adults to recline and relax whilst children have their play zone close by."
Congratulations to all three finalists of Formica® Formations 2020.