3 top designs where functionality meets innovation
When it comes to design whether it be architectural, interiors, furniture or fashion it's always a balancing act between aesthetics and functionality. In the last year we've had the pleasure of working with three exceptional designers, conscious to find a balance between the two.
To explore the versatility of Formica® laminate, we've teamed up with Hauser & Wirth Artist Matthew Day Jackson, Furniture Designers Made by Choice, Fashion Designer Nina Mur and renowned Street Artist Okuda San Miguel to deliver three design projects that reimagine the use of laminate in an exciting and innovative way.

1) Matthew Day Jackson x Kolho Furniture Collection
Hauser & Wirth artist Matthew Day Jackson has long used Formica® laminate in his work. Our recent collaboration with him, titled Kolho, is a series of lunar-inspired dining tables and chairs.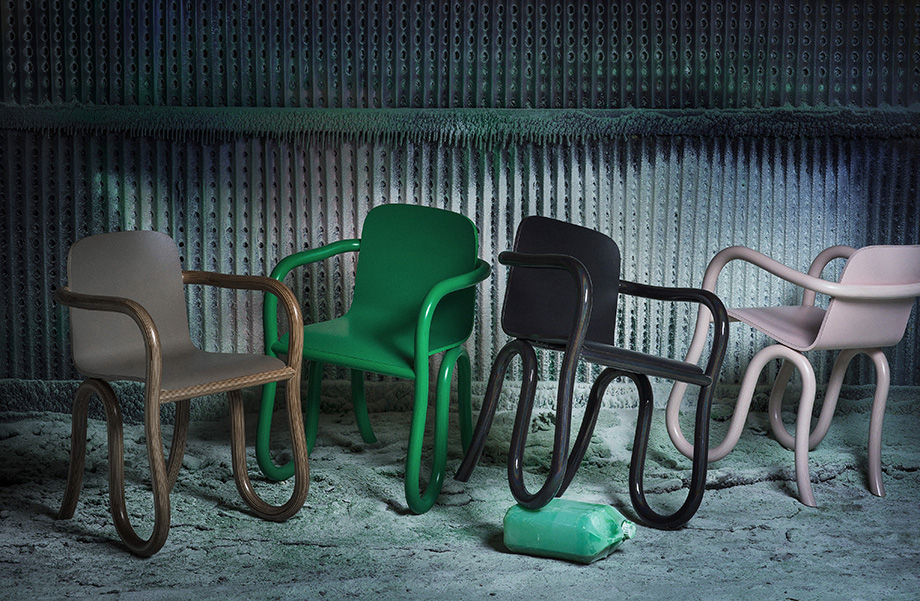 Using images taken from NASA's Lunar Reconnaissance Orbiter in 2009, Jackson designed his own Formica® surface that replicates, to scale, the surface of the dark side of the moon. We translated these into textured high pressure laminate. For aesthetic authenticity, bespoke steel press plates were used to imprint onto a selection of four coloured laminates.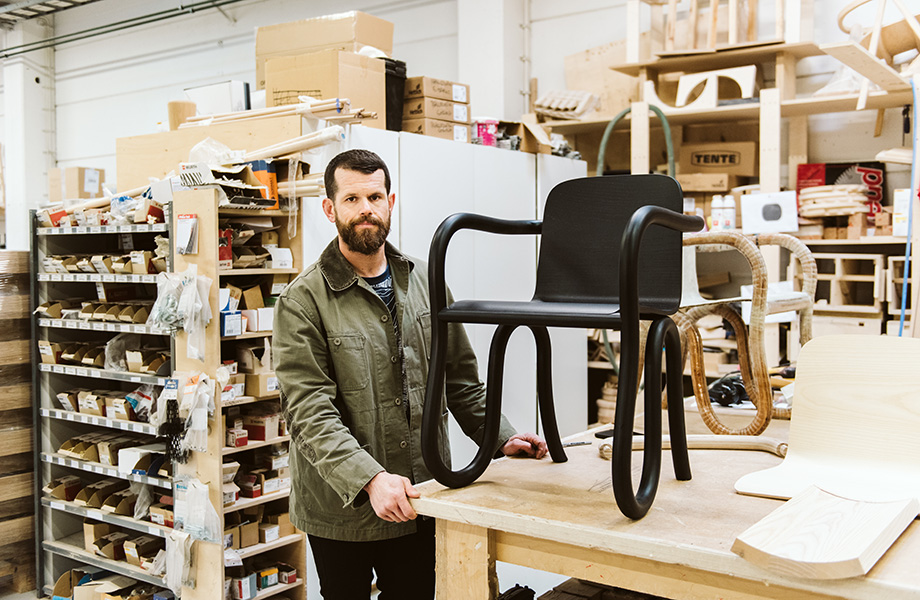 Jackson's interest in the moon landing features widely in his artwork with ideas about colonisation and human ambition, at any cost, being a prominent theme. The connection between a tabletop and the surface of the moon is a poetic one for Jackson, relating our everyday needs to our wildest dreams becoming real.

"As we explore the world and universe around us, we are peering deeper into our own reflection. We seek not the world outside, but rather, proof of our own existence. And as we search further, we delve deeper into the terrain of our collective selves."

Speaking about the collaboration he says: "I don't see this as falling outside of art at all. I think objects tell stories, I don't see a difference between sculpture and furniture." - Matthew Day Jackson

The Kolho collection was launched at Milan Design Week 2019.

2) Nina Mûr x Deseraiki Sunglasses Collection
Nina Mûr is known for creating beautiful sunglasses that combine high technology and craft. Produced and designed in Madrid, the brand ethos is to offer eyewear with soul and a different approach. Known for seeing things differently we jumped at the chance of working with them!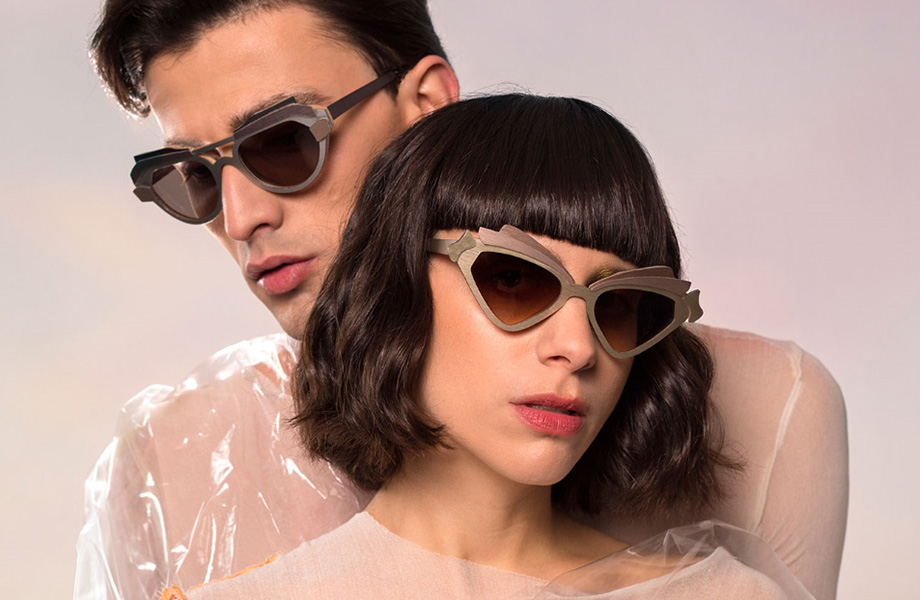 Nina Mûr's latest development, the Deseraiki Collection incorporates our DecoMetal® laminate; real metal surfaces with textured, sculpted, brushed and hammered effects, available in a choice of contemporary colours.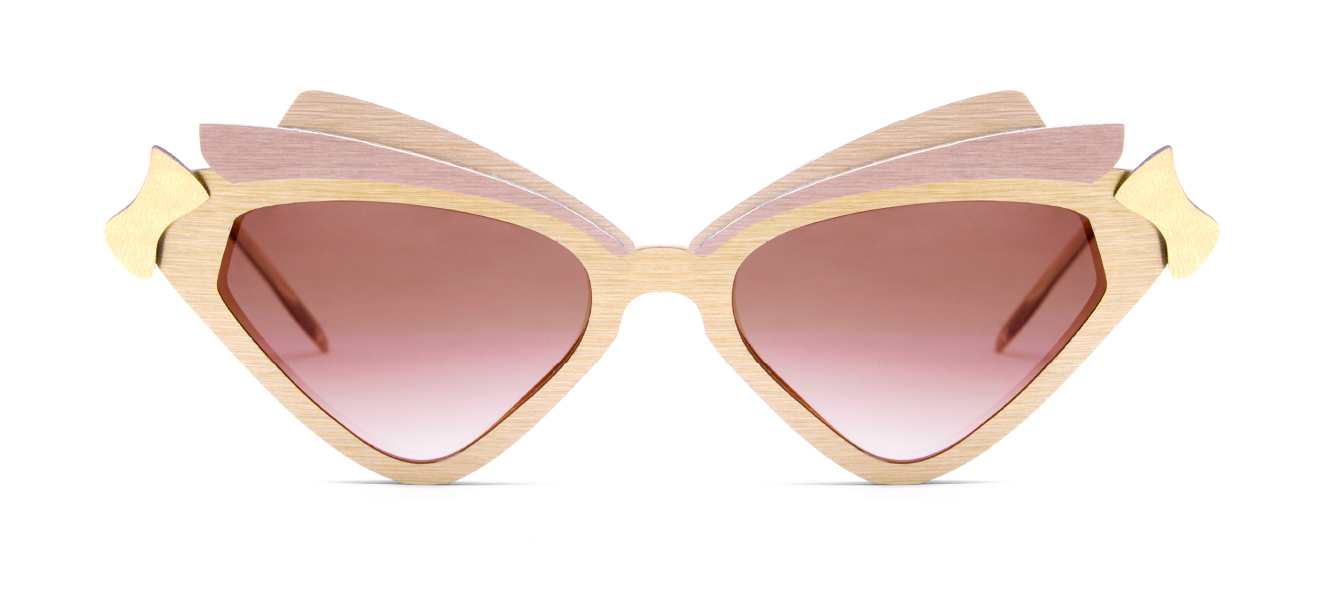 The sunglasses fuse plywood and laminate. The resulting design is a range that is not only environmentally conscious but also timeless and durable. The DecoMetal finish paired with Finnish birch wood tune perfectly together to create a unique and charismatic look.

"A tribute to deconstructivism, Deseraiki's architecture-inspired name is fitting for the sunglass collection as it gives a new life to these materials taking laminate from architectural design into fashion." - Davide/Lorena, Designers at Nina Mur

3) Formica Younique® x Okuda San Miguel
Our third collaboration with artist Okuda San Miguel is a new concept seeking collaboration between art, design and architecture which allows Architects and Interior Designers to work alongside Okuda San Miguel to plan new spaces.

Using our Younique® by Formica Group digital print service, we've worked with Okuda on four exclusive designs available in three sizes, which can be adapted to any interior or exterior project. In addition to the four designs we offer a unique opportunity for designers to collaborate with Okuda on their up and coming projects.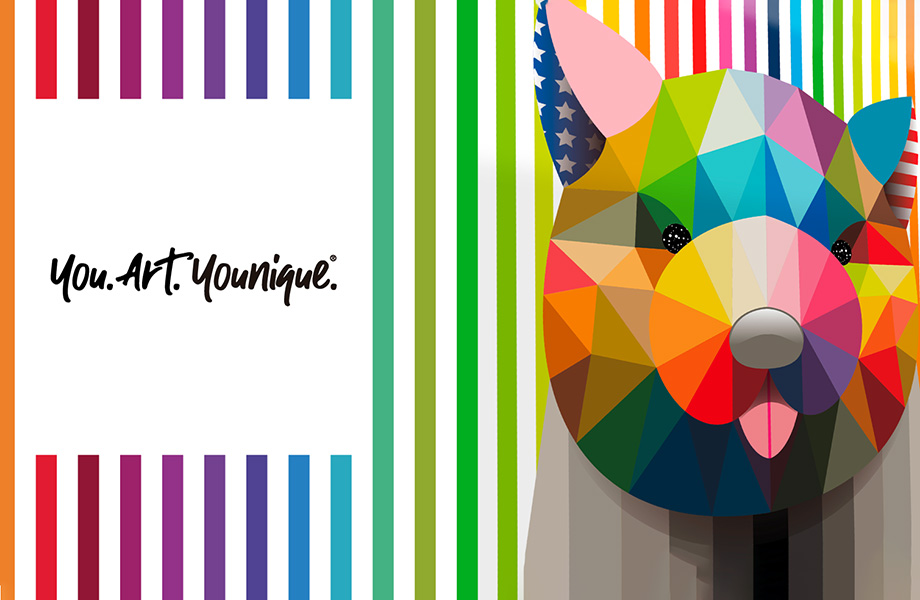 "It was exciting developing the panels, particularly when considering their implication to architectural transformations. I hope the new panels bring the same positivity and energy to the spaces they're applied to as they did to the hospital projects that I worked with Formica Group in 2018." - Okuda San Miguel

This are just some of the great collaborations we've worked on, to learn more about our range of products and order your free samples today, visit the website.