Newest innovations in kitchen worktop design
Design goes far beyond looks, nowhere is this more evident that in the kitchen. But the function of the heart of the home is more multi-faceted than just the place where you cook. Often the space is used for other household chores, working, and importantly, entertaining guests.
Creating a kitchen with a difference means staying one step ahead of the game. Yet most of us lack the time to track down all the latest materials and ideas. To help you, we've distilled some of the newest innovations into a neat little summary below.
You may not associate new technology with worktops, but it's given us very tough, resilient materials ideal for the high traffic areas in family homes.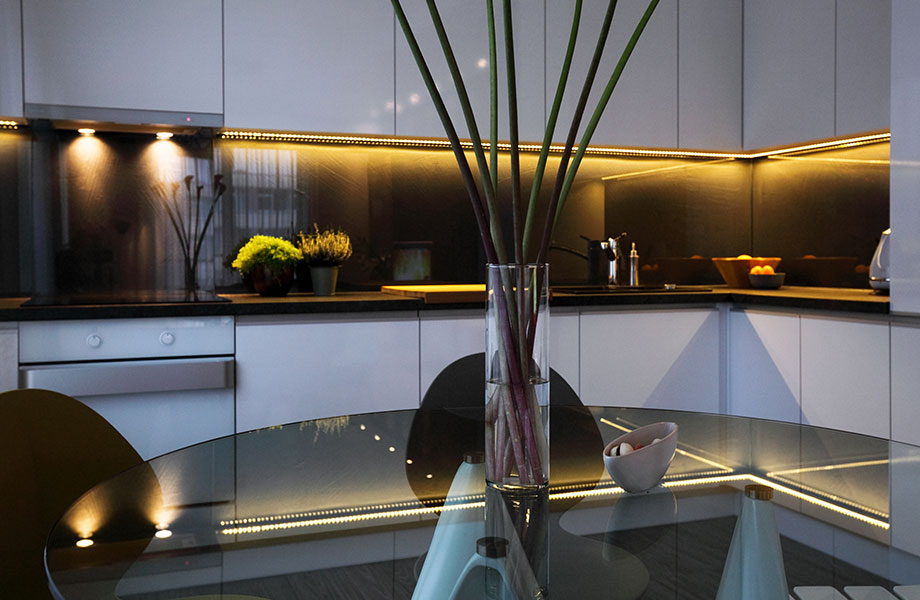 Clear vision
Glass may not sound like an obvious choice for a surface bound to be the target of heavy wear and tear, but modern worktops made with toughened glass can be as durable as stone. They're versatile and work perfectly in a contemporary design, adding coolness and reflecting light, which can be harnessed for a minimal look with a sense of space.
You can be much more imaginative than that though; choosing coloured glass or playing around with lighting can create a futuristic, almost psychedelic feel. As well as being heat, acid and water-resistant it's hygienic due to being non-porous. The same qualities mean you can cut a glass worktop to any shape to install a flush hob.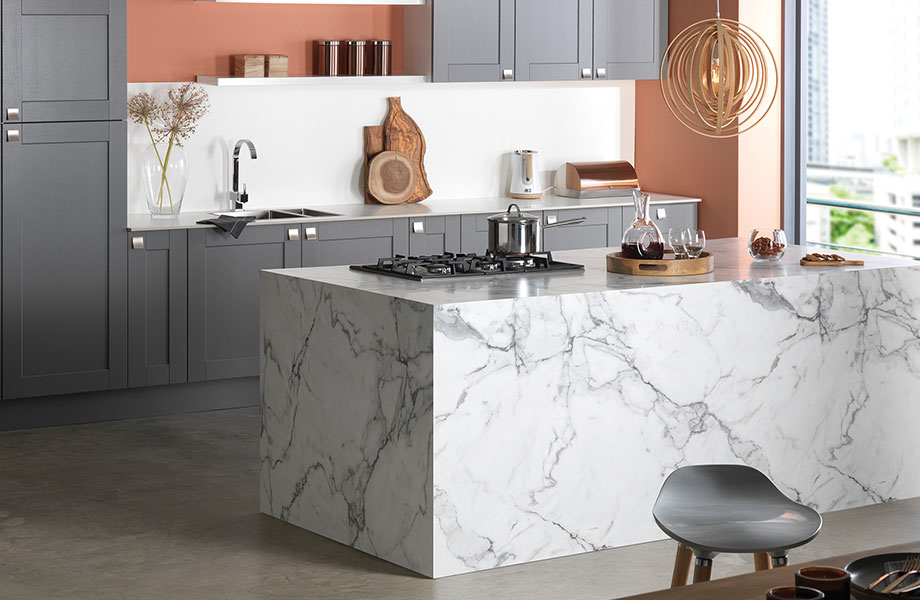 The biggest thing since marble
Inspired by the beauty of natural materials such as stone and marble, solid core worktops are the next big thing. Unlike their real-world counterparts, they're a practical choice, not just a visual pleasure. They are easy to install, abrasion-resistant and completely waterproof, meaning not only can you install drainage grooves and an undermounted sink, they are also easily wiped clean and require minimal maintenance.
Aria® sees the introduction of, a range of sleek kitchen worktops in unique decors indistinguishable from the natural and engineered stones they're replicating. The collection, also available as white, grey and black, features a solid colour running throughout the 20mm thickness.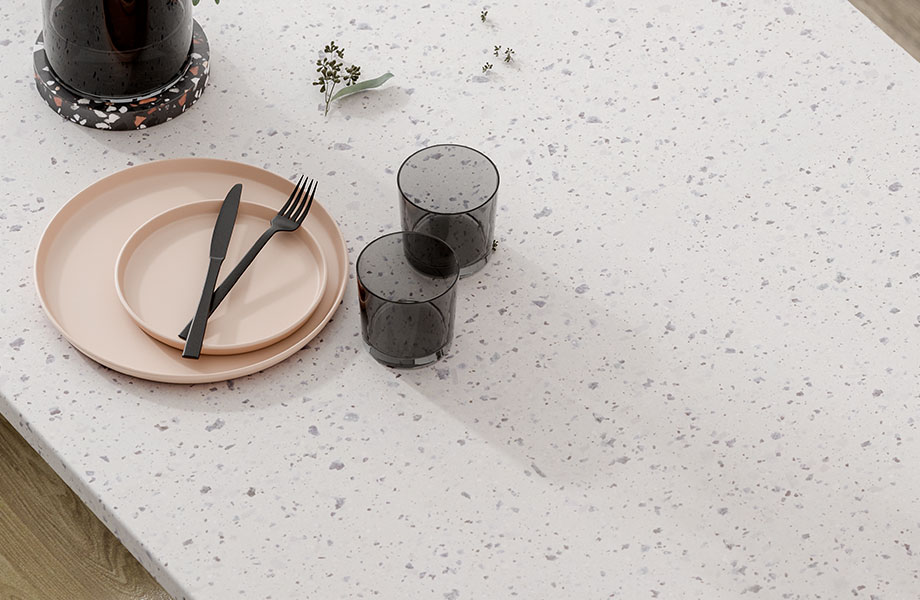 Green worktops
New innovations are constantly being made with eco-friendly worktops. These days green and recycled materials, such as recycled paper, glass or aluminium, can be utilised to produce practical and attractive surfaces. Often these are combined with stronger materials to make for a long-lasting product.
Discover the full Aria® collection and follow the campaign on our Facebook and Pinterest pages.