NEW Prima<sup>®</sup> worktop collection | the design story
NEW Prima® worktop collection | the design story
With 34 worktops, 10 feature splashbacks and five stunning textures, the Formica Prima® worktop Collection has a new look and a new feel – but offers the same versatility as before. Our UK Design Manager, Nina Bailey, reveals why it could be the perfect match if you're looking to create your dream contemporary kitchen.
When it comes to today's modern homes, the stylish worktops included in the Formica Prima collection are a great addition to your kitchen. The combination of style, simplicity and five expertly designed palettes – woods, stones, engineered, metal, and solid colours – mean it's never been easier to get the look you want.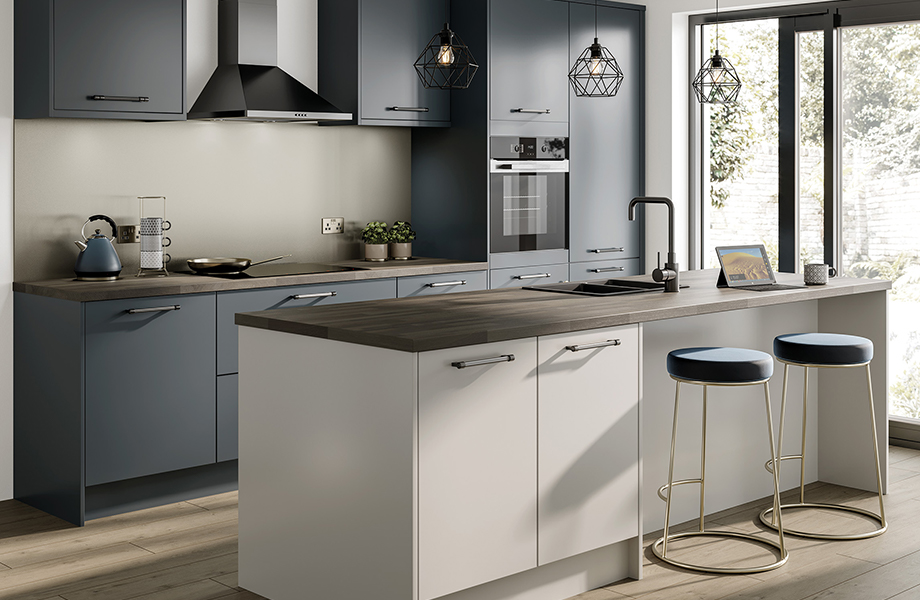 Woods to be wowed by
Limed Wood and Raw Planked Wood are the newest additions in the woods category. Nina says: "The Raw Planked Wood design has a stripped back plant colour and effect, while Limed Wood is a lighter shade and answers the demand for a varying palette."
Nina also highlights Smokey Planked Walnut as a worktop really worth your attention. "It's a beautiful, large-scale walnut design," she says. "It's very fluid with tones of brown and grey running throughout."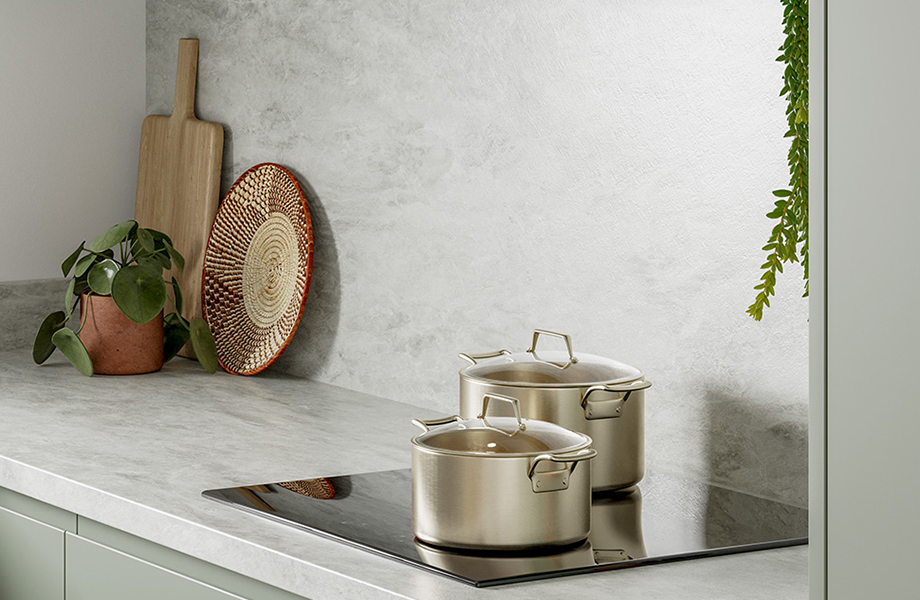 Versatile stone decors
If you're chasing an understated effect, Nina says the stones palette in the Prima collection is well worth considering. "White Portland has a soft stone look, a lot like a sandstone, while White Bardiglio has a stunning marble effect. It's very simple and subtle, but it's got lots of detail when you get close to it."
The collection's three river stones – Red Riverstone, Charcoal Riverstone and Grey Riverstone – are recommended for a range of settings, while Grey Chalkstone is highlighted for its versatility. "It's got multiple hues of grey running through and a concrete-like contrasting look that's really adaptable," says Nina.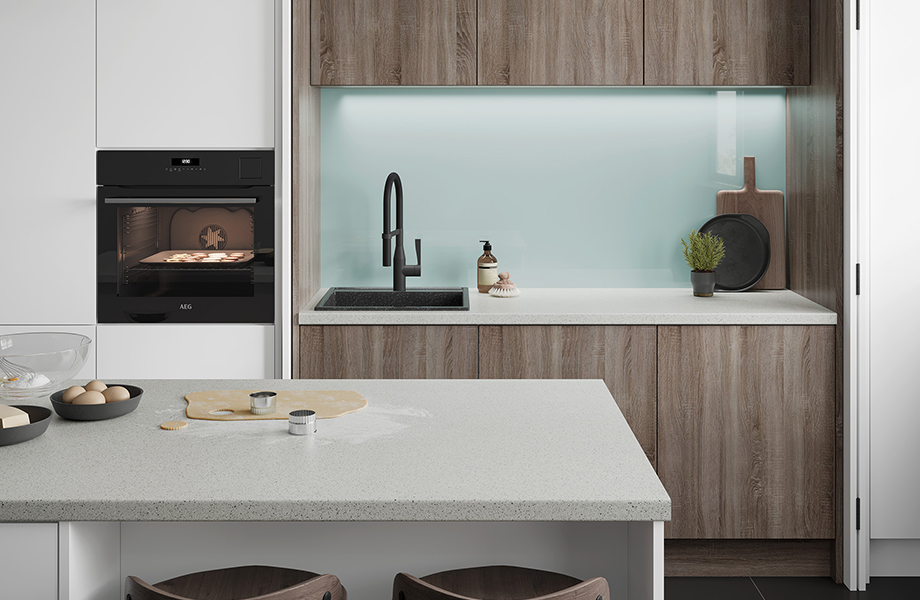 Engineered design
Lava Dust and Black Fleck stand out in the engineered section, with Nina a particular fan of the extra depth offered by the latter. "It's black with flecks of a whites and greys, which is a really nice, subtle way to add a bit of contrast into your space."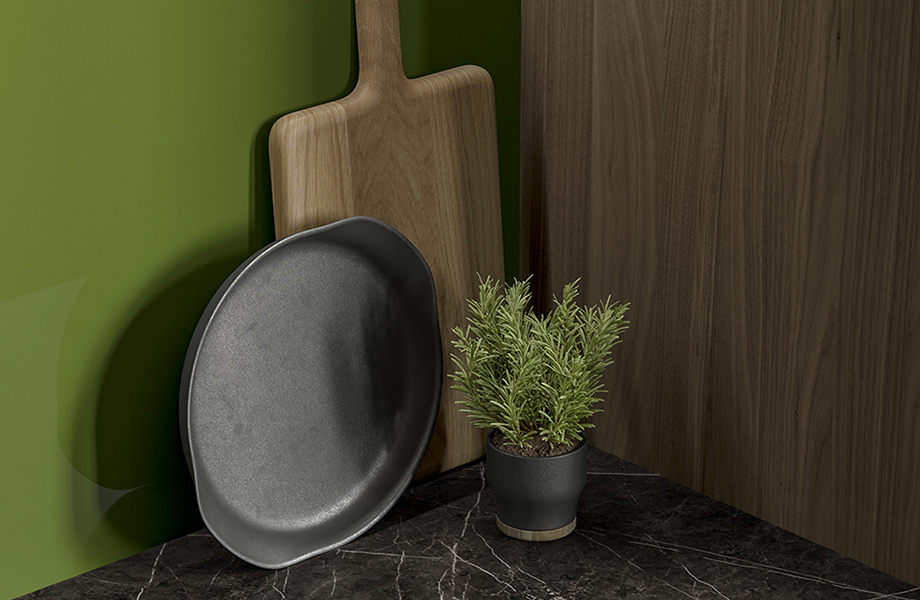 Eye-catching finishes
Finally, feature splashback Denim is sure to catch attention alongside Algae and Marble Green. Nina says: "All the colours in the Prima splashbacks come in a gloss finish, which is a nice alternative to a glass look. We've also got a selection of brushed metal effects, which tie in nicely with the different accessories in a kitchen like handles and taps."