Ash - Unique linear woodgrains support minimalistic interior design projects
Inspired by the nature, using wood grains is a key element in many minimalist-inspired spaces. Bringing the natural world indoors is the driver behind the new Formica® Woods Collection.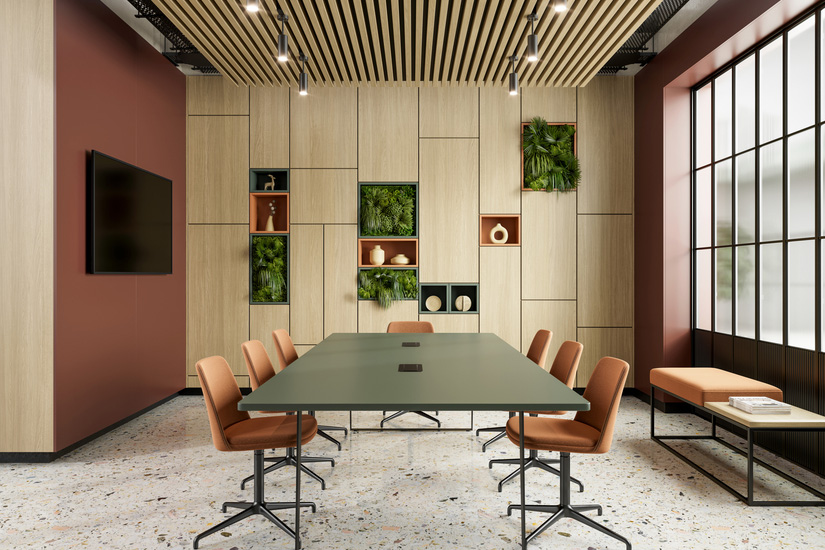 Ash is often considered a cousin to oak and has been used in interior design for decades and right now is seeing a surge in popularity by interior designers due to its association with being a locally sourced material and therefore reduced carbon footprint.

Ash wood's recognisable linear grain brings natural style and a multipurpose visual element into modern interior design projects for application such as furniture, worktops, wall panelling and doors.

Formica Group's design team consulted with leading industry professionals on the use of woods in interior design to confirm the key requirements for successful commercial spaces. After amassing feedback from across Europe, two enduring themes soon emerged.

"First, we really wanted to expand our colour palette across our Woods Collection," says Nina Bailey, European Design Lead for Formica Group.

"In the past, you might traditionally see a single woodgrain being specified and combined with solid colours and other products. However, we're now starting to see designers use woods as a colour palette of their own. Using different woods, or tones of the same species, in a single space is proving a popular and effective method of creating distinct and memorable environments."

Nina adds: "The other consistent message was that there is a demand for the region's local heroes – species like Ash that are available in local woodlands. We're naturally more engaged with our own outside world, and people are increasingly wanting to have those sorts of materials in their environments rather than different, exotic woods."

The three striking new Ash decors in the Formica® Woods Collection, which sit alongside existing laminates F8841 White Ash and F8843 Natural Ash are:
F1004 Pale Ash, which offers a light, elegant option for a range of indoor surfaces.


F8575 Dark Ash, which provides the depth necessary for designers looking to incorporate the light-and-dark trend into their spaces.


F8844 Aged Ash, which is a more rustic colourway and a reminder of its hardwood status and durability.
Nina says: "Ash is a very usable, simple wood. It's not too large scale, not too small scale, and hasn't got too much cathedraling or knots, due to its fast growing nature. It's very minimal and extremely easy to use – so it made sense to increase the available options, especially when our Ash decors are so popular in office and corporate environments."

View the updated Formica® Woods Collection today.