Maximising appeal | Mixing colour and textures in interior design
Across the interior design industry using colour together with texture is growing in popularity. One way for Architects and Interior Designers to meet the demand for this trend is with enhanced surface design, such as the Formica Plus Color range. Plus Color is a creative toolbox to mix colour and textures in interior spaces and maximise appeal. The palettes are ideal for projects across multiple sectors, from restaurants and bars to office spaces. The range offers 30 plain colours from the Formica® Collection all available in four unique textures: Satin NDF, AR Plus®, Microdot, Plex.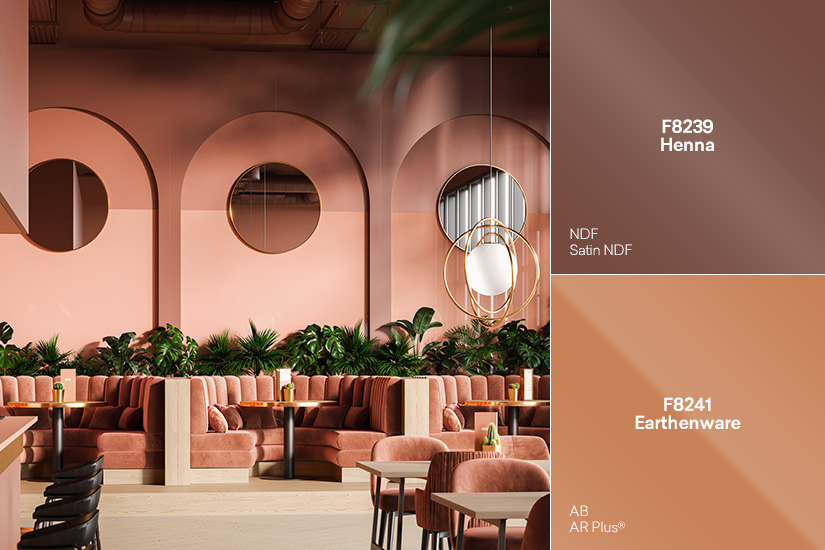 High shine gloss surfaces like AR Plus® make spaces appear larger and convey a sense of cleanliness and hygiene.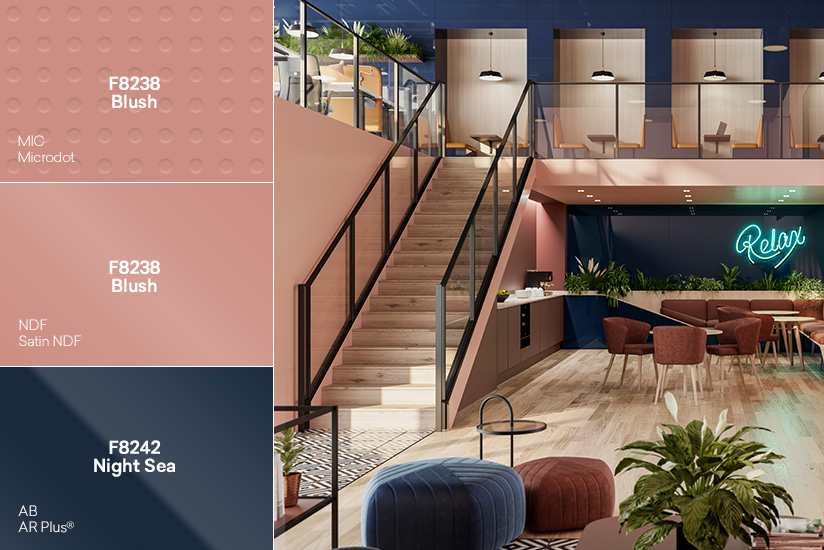 You can build modern, interesting spaces by using contrasting colour with texture. Seen here, the Microdot texture adds a sense of structure when paired with clean lines and soft touches of Satin NDF and AR Plus.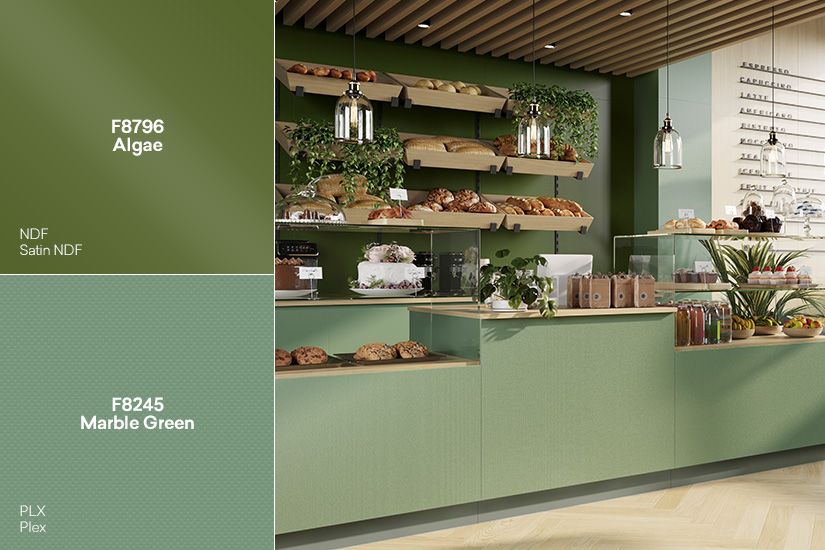 Greens are the most prominent colour additions in the new Formica® Collection. The variety in tones and textures seen here with Satin NDF and Plex bring a sense of wellbeing to an interior space.