Colours used to help hospital identify departments
Formica® Laminate was chosen for hospital project thanks to the vast array of solid colours within the door collection.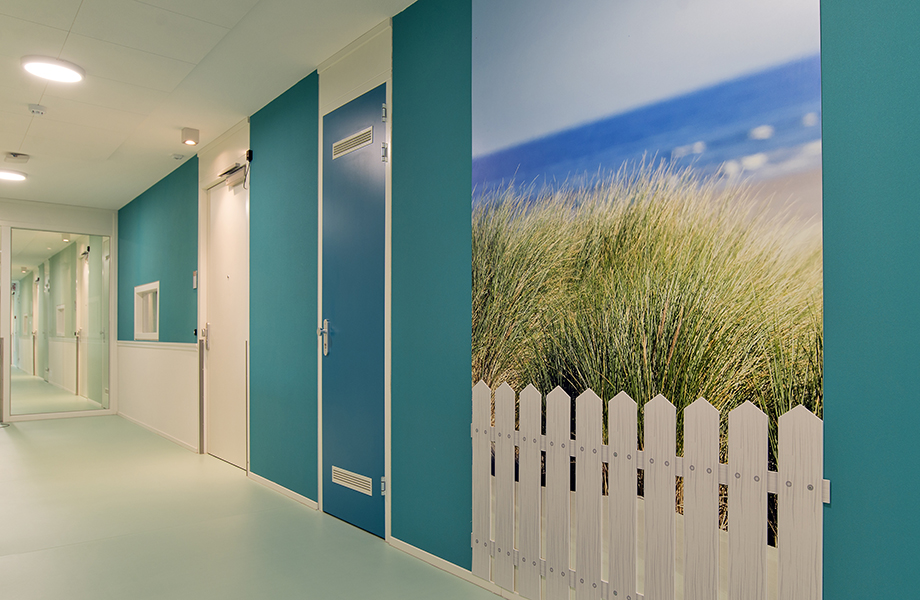 Fundis Zalkerbos Hospital in the Netherlands was completed in 2018, and architects Livin Ontwerpbureau chose to used Formica Laminate for doors and furniture thanks to the variation of solid colour decors available and the durability of the product.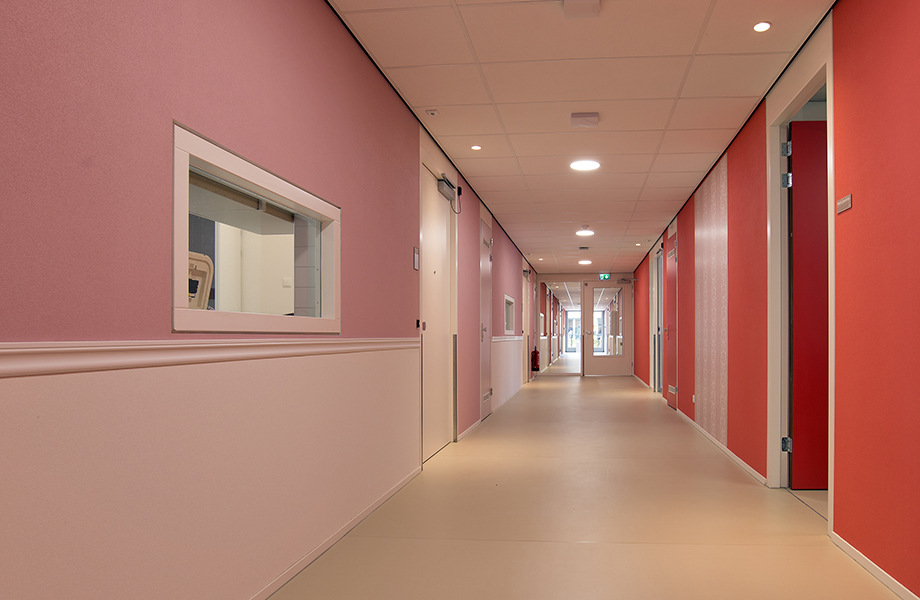 The colour scheme in this project was very important as the designers split each area of the hospital up by colour. Giving each floor or hospital area a distinct visual identity through colour helps patients and visitors find their way more easily, therefore strong colours can be a very valuable tool in helping people around the hospital, especially those with dementia or visual impairments.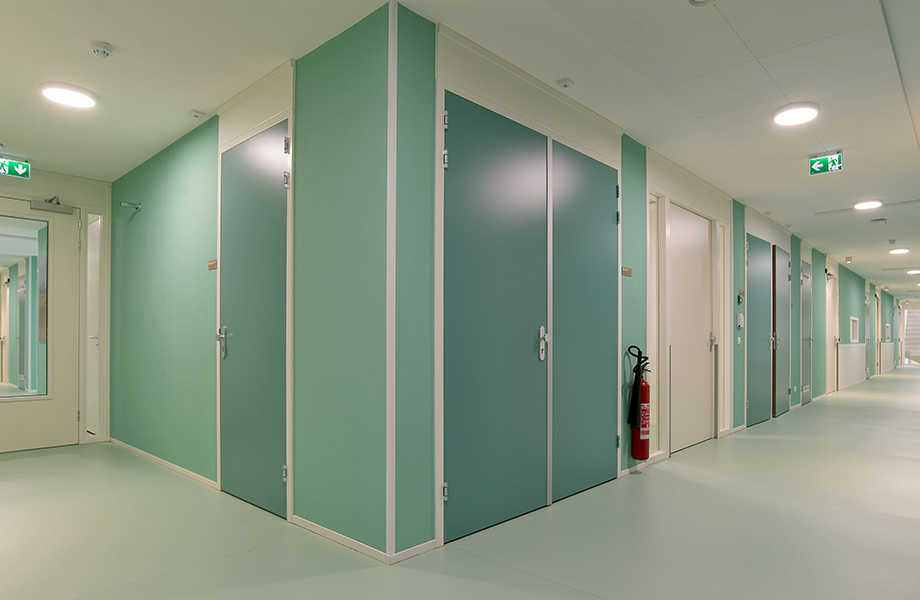 Formica door collection laminate was matched with the chosen floor and wall colours used so people could find their way around the building. Laminate was used for doors in Vibrant Green, Wasabi, Just Gold, Clementine, Terracotta, Levante, Bermuda, Capri, Opal, Sno White, Just Rose, Grenadine and Energy. Each decor was perfectly matched with the other products used by the designers, showing that laminate in the perfect solution when a durable surface is needed to be matched with other materials.