TrueScale Formica® laminate specified for Kokomo City Hall
Kokomo City Hall constructed in 1981 is the epicentre of Indiana's "City of Firsts". When MAWR+Design was commissioned to renovate the building and overhaul a number of areas they decided to play on the build's structural details and capitalise on its minimalist features.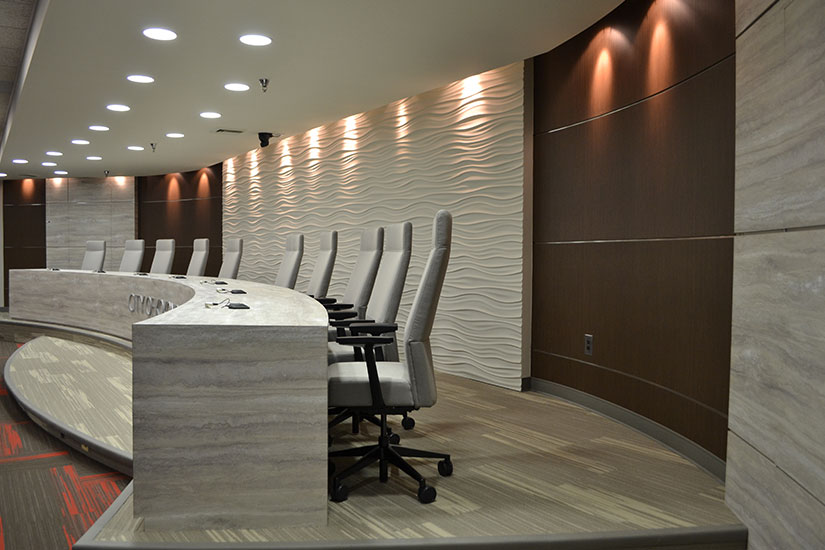 While the building's public mezzanine, council chambers, private offices and large conference room received face lifts, it was the addition of a floating staircase that gave the City Hall its centrepiece. The three-story spiral staircase, welded piece by piece in 36-inch sections, reflects the building's ultramodern transformation, setting the tone with a futuristic design.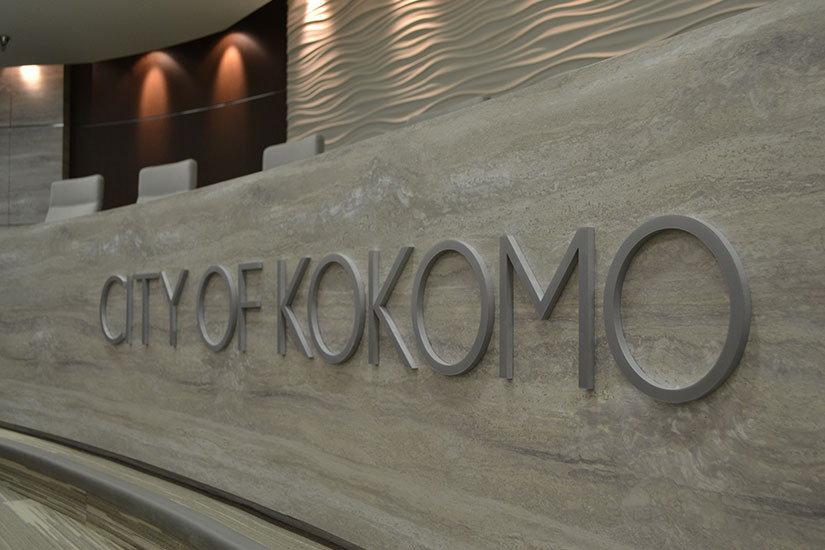 In an endeavour to create a space that would appeal to multiple generations while centring the design on the city's future, MAWR+Design specified Formica Group's Silver Travertine for the main council chambers. Part of TrueScale by Formica Group, Silver Travertine was used to resurface the existing curved desk, columns and wall panelling.

The TrueScale decors have been developed for large applications, such as feature walls, and to provide design options that capture the subtle variations inherent in natural materials including stone and wood. With no repetition across the full width of the laminate sheet, True Scale means patterns can be unveiled in their full-size beauty.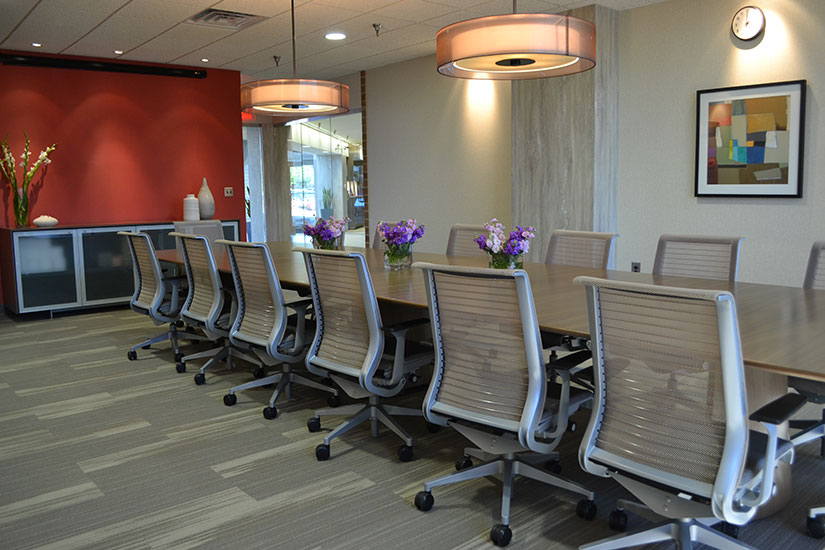 Whittney Beechy, interior designer at MAWR+Design, comments: "Without sacrificing our budget or the high-end design aesthetic we sought to achieve, Formica Group's Silver Travertine enabled us to make a design statement in this highly exposed space while adhering to the clearly defined project budget".

Silver Travertine's large-scale laminate design was carried throughout the space, surfacing columns in both the mezzanine and conference room.

" As designers, we're always so appreciative of manufacturers that can recognise a niche need in our industry. Formica Group has done just that and has allowed our designs to come to life. "
Whittney Beechy, interior designer at MAWR+Design