The Haga hospital specifies Formica® Laminate
The Haga Hospital was completed in 2015, and features a wealth of Formica® Laminate.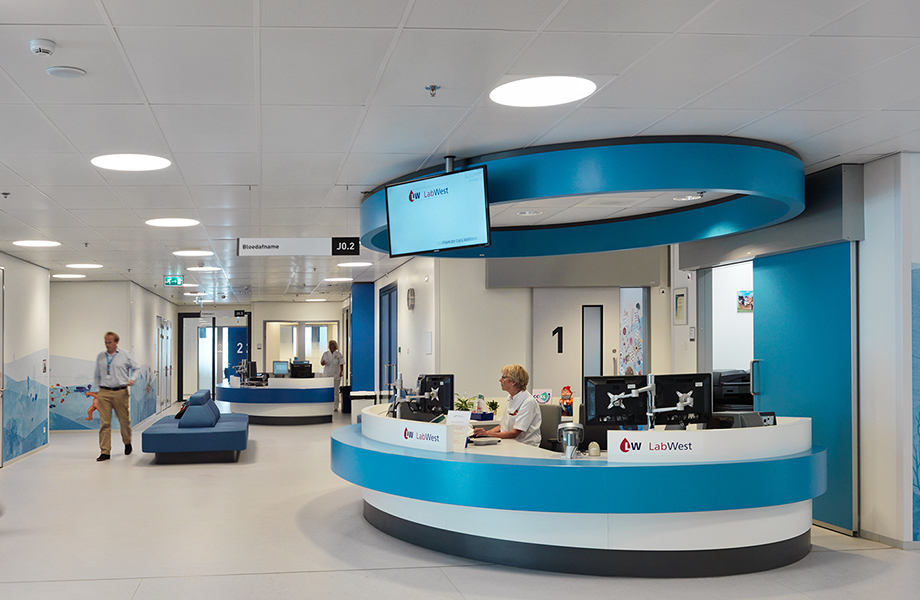 The Haga Hospital is one of the largest hospitals in the Netherlands and covers an area of 34,500 m². Doors throughout the vast building all comprise of laminate in over 35 different decors from yellow tones such as Chroma Yellow and Sun to Blues like Bermuda and Maui, to vibrant pinks such as Juicy Pink. Formica door collection offers a practical solution for interior doors. Its inherent properties make it ideal for functional, high-traffic applications as it is decorative, hygienic, stain, wear and impact resistant, and also available in four different sheet sizes. The hospital has a neutral décor throughout however the coloured laminate accents bring brightness, clearness and tranquility to the environment.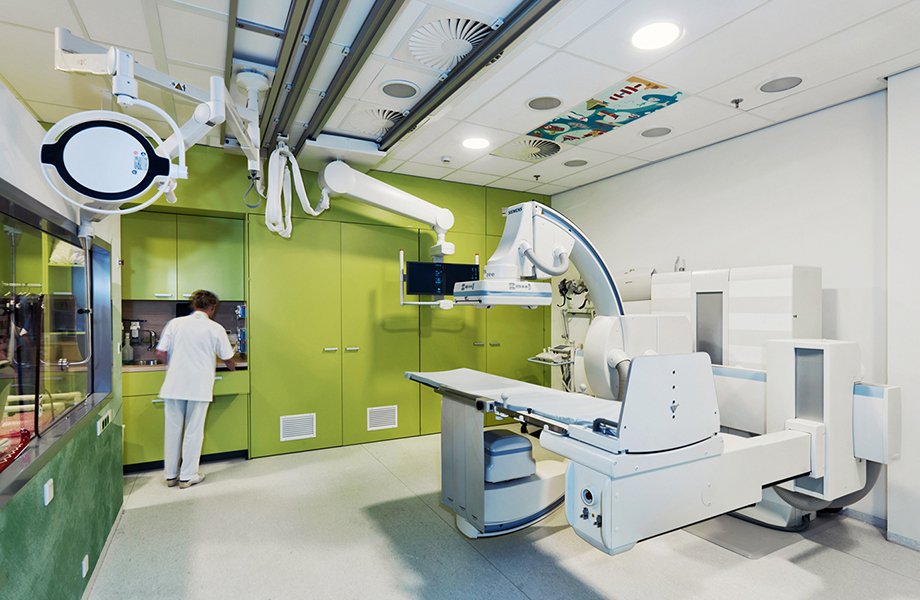 Thanks to the post forming qualities of Formica Laminate, the reception desks throughout the hospital have been designed in a flowing curve to help match the overall architecture of the building. The reception desks use Formica Laminate in a range of decors, all in Matte58 texture ensuring they can be easily cleaned and are durable for the high footfall of hospital receptions.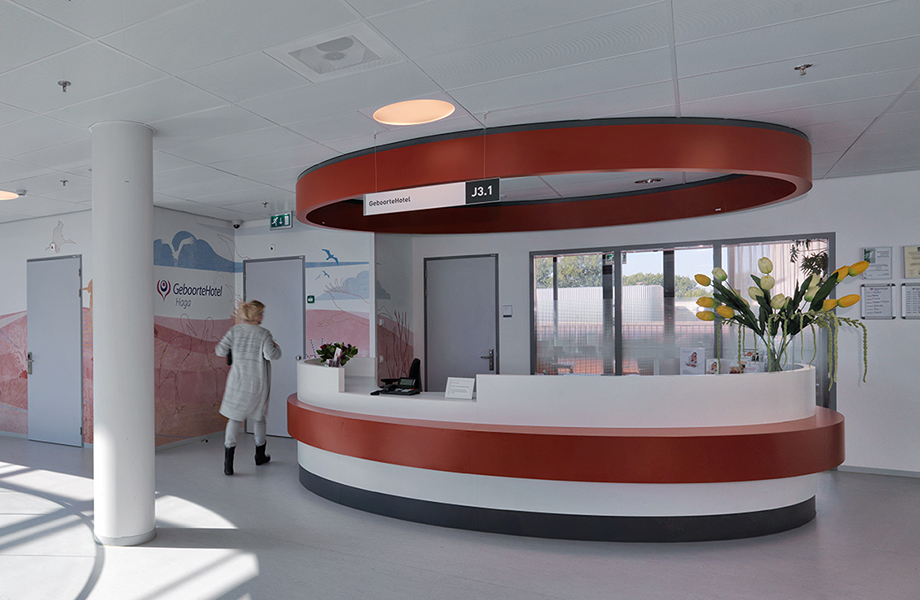 The hospital wards were designed with almost exclusively single rooms to aid and speed recovery, each with large windows to ensure patients can stay in touch with nature. Wall panels behind each hospital bed give the rooms a modern look thanks to the use of Natural Oak in Naturelle texture, bringing nature inside to mirror the open windows of each hospital bedroom.