Formica Group brings Malibu to George Clarke's Old House, New Home
Formica Group have collaborated with bespoke kitchen specialist Plykea to tackle an ambitious conversion of a traditional Victorian property in South East England. The objective was to help the owners make their interior dreams a reality and ensuring they felt less overwhelmed by the scale of the refurbishment.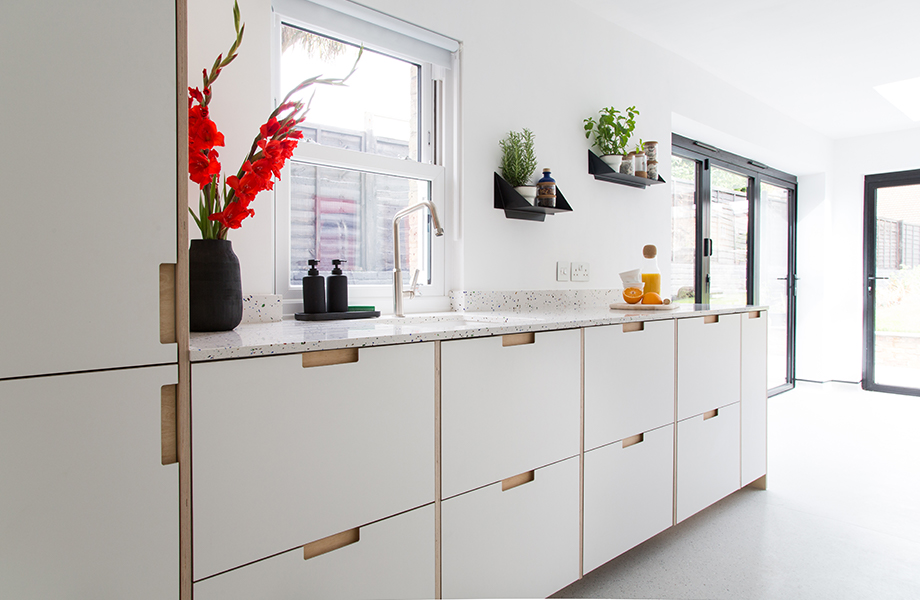 Plykea supplied doors, drawer fronts, cover panels and worktops which were added to a range of IKEA Methods kitchen cabinets. Formica® Laminate has been vacuum bonded onto these Plykea fronts to create a timeless modern finish.
Malibu was the tone picked from Formica Group's extensive range. The colour contributes to the light and airy atmosphere in the kitchen. Formica® HPL was very well suited to this project due to its suitability for kitchen environments. It is highly durable and has hygienic properties, both essential characteristics for a hardworking kitchen.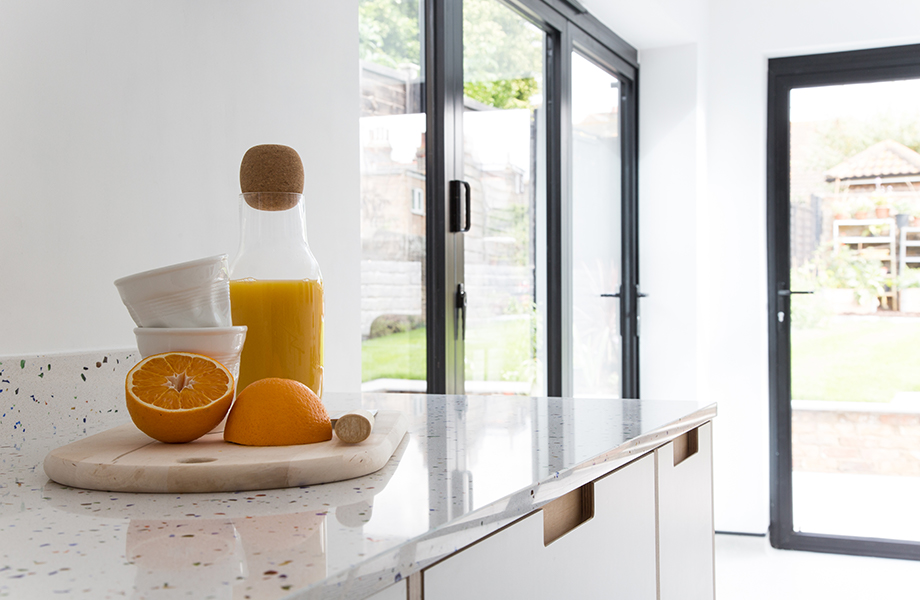 The cupboards feature semi-recessed grab handles with a birch ply insert for added sleekness and to add interest and warmth to the kitchen. The new design has transformed the nineteenth-century finish of the old kitchen into a contemporary setting for cooking and entertaining.
Spacer panels were fitted between the carcasses to show off the ply edge and give the illusion of a fully bespoke kitchen. This worked perfectly for the owners who wanted a clean, modern look with an element of fun. They describe, "We loved all the birch edging to our cupboards, and they really helped set off our lovely terrazzo worktops".
The couple also had some extra help in making their dreams a reality as the refurbishment process was featured on an episode of George Clarke's Old House New Home. This provided additional guidance on the layout and interior design of this hard working room.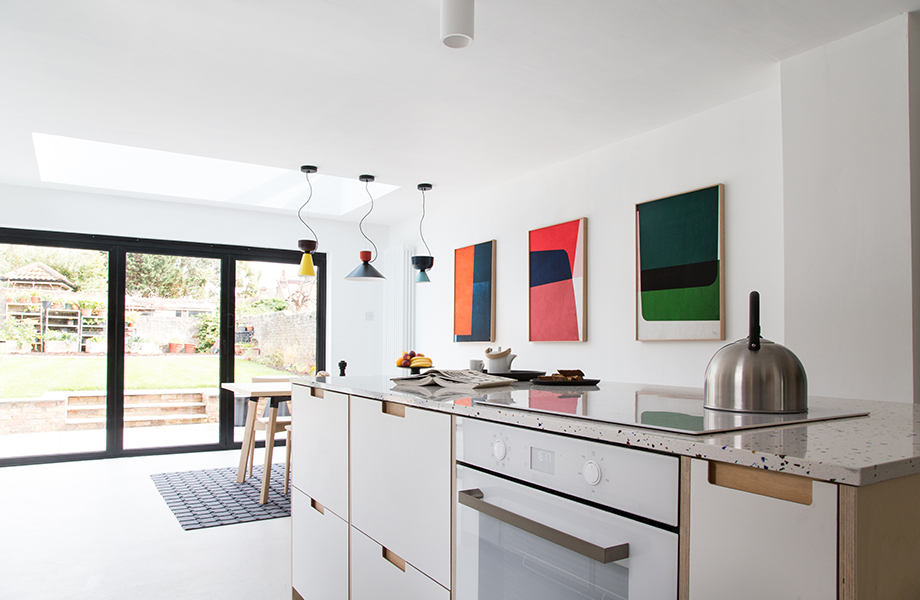 Clearly delighted with the results of the refurbishment, the owners note: "Before moving to our current house we lived in tiny flats in London and didn't have the space to experiment. Being involved in the TV show Old House New Home really opened our eyes to the options out there and helped us, along with Plykea to create something bespoke and totally unique".
Nina Bailey, UK Design Manager Formica Group comments: "In 2020 we will begin moving away from the perfect white towards warm neutrals. Malibu by Formica Group is a beautiful neutral tone creating the perfect backdrop for the owners to express their individual style and make their mark on their new home".