Formica® Laminate used for doors, walls and furniture throughout new hospital
New Amphia Ziekenhuis hospital in the Netherlands sees design meet functionality using laminate surfacing to add a splash of colour.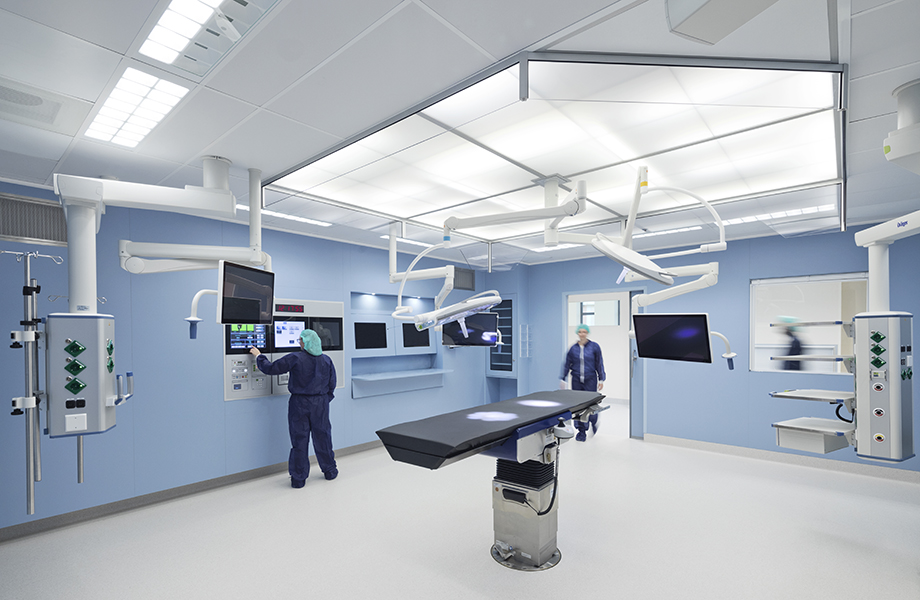 The hospital's operating theatre walls and doors use Formica Group's Just Blue to ensure a hygienic covering for all surfaces within the rooms. As Formica Laminate is inert and does not support microbial growth, which provides extra protection against the spread of infections, using the surface for both the doors and wall panels is the perfect solution for this sterile environment.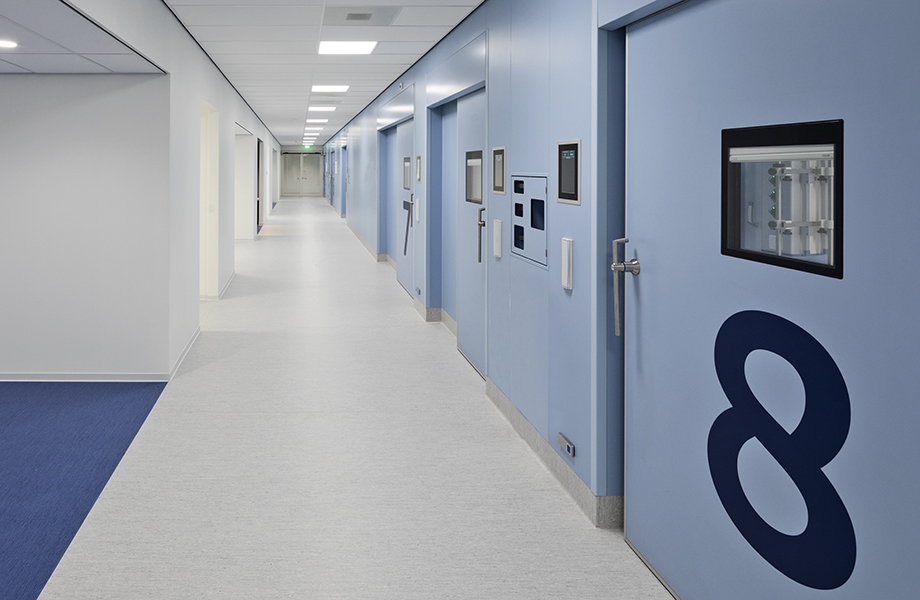 To complement the operating theatre doors and wall panels, further consultation room doors in Just Blue and Antique White have been fabricated using a special hygienic edging to match the HPL laminate used.
Reception desks throughout the hospital use Formica Group's Antique White, a contemporary off-white décor, to add relaxing ambiance to the areas. Antique White has been used in the exclusive AR Plus texture, which is twice as resistant to scuffing and mar abrasions than a standard gloss laminate, and is ideal for this high-traffic environment.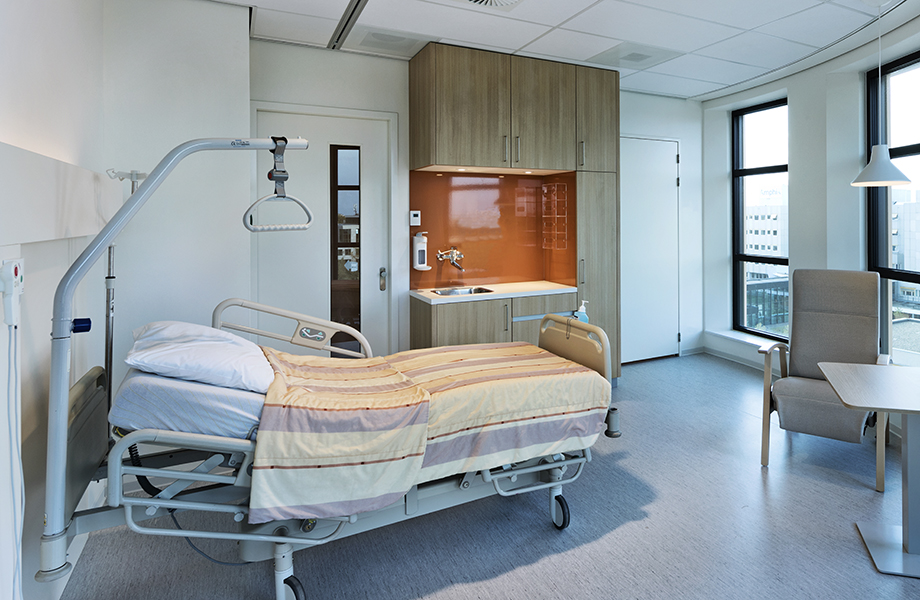 New Burgundy, Terracotta and Fossil help to brighten up the doors throughout the hospital corridors, and add a durable pop of colour to all bedrooms within the furniture splashbacks. Each décor is in either Matte58 or AR Plus, ensuring they can be easily cleaned and are durable for the high footfall of hospitals.